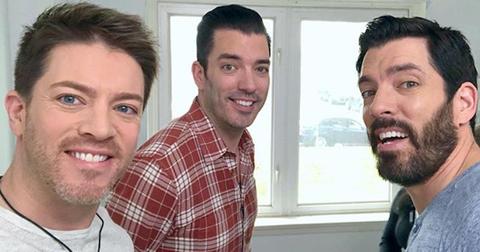 What Does JD Scott Do for a Living? The 'Property Brothers' Older Bro Keeps Busy
By Michelle Stein

Updated
When most people think of the 'Property Brothers,' twins Drew and Jonathan Scott automatically come to mind. However, their older sibling, James Daniel "JD" Scott, sometimes appears on HGTV alongside them. As it turns out, all three brothers are extremely close. But what does JD do for a living?
Let's take a closer look at the third "Property Brother" to see what JD does for work outside of helping his twin brothers on their popular TV series.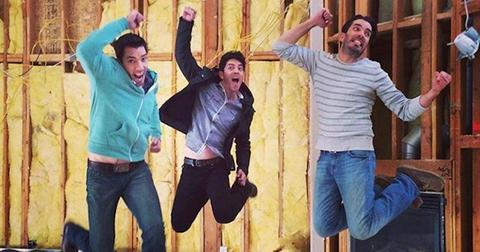 What does JD Scott do for a living?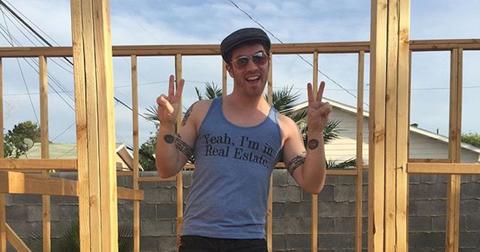 Is JD Scott married?
Yes! JD and his longtime girlfriend, model / makeup artist Annalee Belle, married on Oct. 31, 2019. They even encouraged their guests to wear Halloween costumes to the ceremony / reception, which were held at a private residence in Las Vegas.
While social-distancing with his wife in April amid the ongoing novel coronavirus pandemic, JD joked about embarking on yet another business venture.
"When a global pandemic gives you lemons, you have a home spa day with your partner," he captioned a carousel of photos from the hair-dyeing experience.
JD continued, "Let me introduce you to my new business 'JD Spa & Associates.' High end home spa services for an elite clientele of one. We dyed @annaleebelle's hair and it turned out pretty great! Dark red roots, pink for the length and yellow/orange tips." (Her hair actually turned out amazing, if you look through to the last photo!)
Although we seriously doubt JD Scott will be making available his "high-end home spa services" for anyone other than his wife, who knows — it could always be his backup career plan if he ever grows tired of the entertainment business.