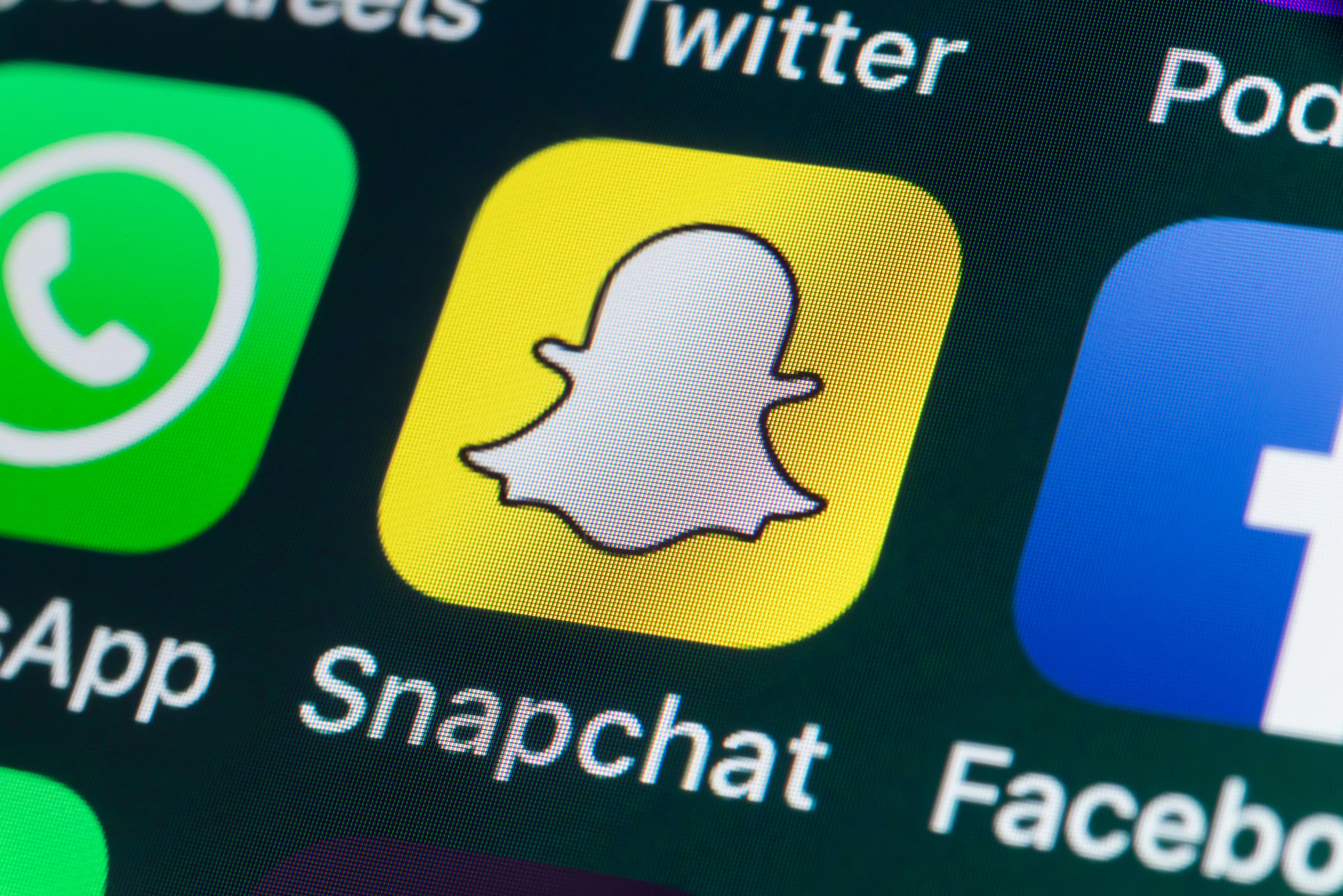 Snapchat Message Stuck on "Pending"? We Might Have Bad News for You
When it works perfectly, Snapchat is a great way to keep in touch with your friends and show off your brilliant sense of humor. Unfortunately, every now and again, the messaging app doesn't work perfectly, and that can definitely be super frustrating for users.
Article continues below advertisement
Recently, a bunch of Snapchatters noticed that their messages were stuck on "pending" and were accompanied by a gray send arrow — but what does that mean, exactly? Here's what we know!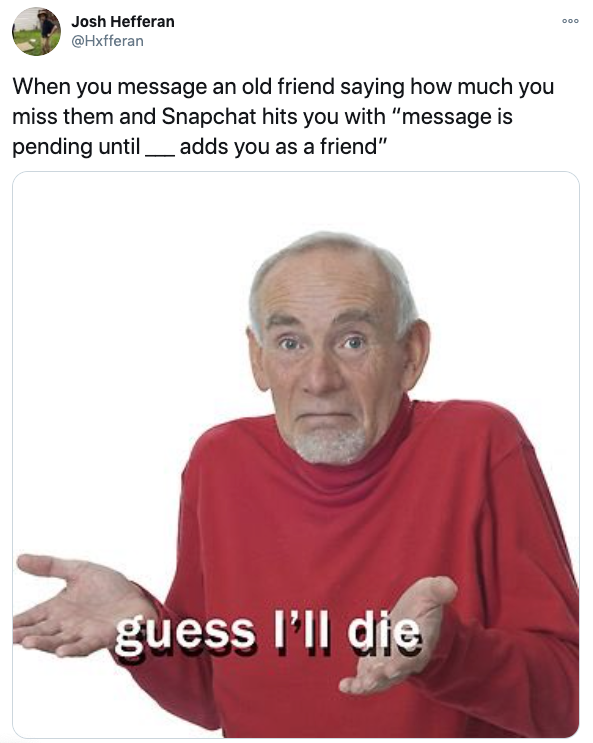 Article continues below advertisement
What does "pending" mean on Snapchat?
So, it probably won't surprise you to learn that "pending" on Snapchat means the same thing as "pending" in everyday life. Basically, it indicates that your message is stuck in Snapchat limbo, awaiting some kind of action before the message can be delivered. You'll also see a gray arrow next to the message that you sent to your friend. Actually, about that…
A Snapchat message typically shows up as "pending" if you are not friends with the person you tried to send the message to. That could indicate that the recipient has removed you from their Snapchat contacts. Snapchat doesn't notify people when they are unfriended, so this is one of the only ways to know for sure whether you're still on someone's friends list.
Article continues below advertisement
But don't despair! A gray "pending" arrow doesn't necessarily mean you've been friend-dumped. The recipient may have simply missed the friend request (especially if they are a relatively new friend). Or there's always the possibility that it's a glitch with the app — it doesn't hurt to uninstall then reinstall the app just to be sure (but be aware that you may need to sign back in upon reinstalling!).
Article continues below advertisement
You can also try to resend the Snap or Chat to see if you get the "pending" arrow again (although you may only want to try this method as a last resort). And, of course, you can try contacting your friend via other means to suss out what's going on if you're feeling particularly bold.
Even if someone has removed you from their friends list, you'll still be able to see all of the content that they have set to public. You won't be able to see their private Stories or Charms, though. The same thing goes for if you remove someone from your own friends list. This is definitely handy to keep in mind as you craft your ideal Snapchat experience. (And in order to avoid any potentially awkward encounters.)
Article continues below advertisement
Finally, the "pending" gray arrow's appearance is dependent on the privacy settings a Snapchat user has turned on. If the recipient has selected "Everyone" in the "Who Can Contact Me" settings, then they'll receive all Snaps and Chats sent to them, regardless of whether they actually know the sender. That means that even strangers' messages will get through to them with no "pending" gray arrows anywhere.
We hope that clears things up for you a bit! Here's hoping that all of your future Snaps and Chats get to their intended recipient without any trouble!