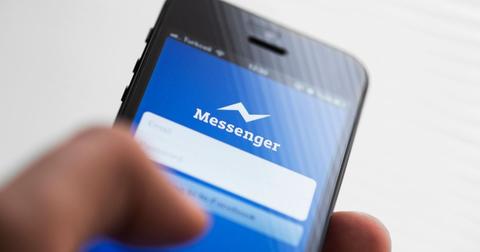 What Does "Vanish Mode" Do in Messenger and How Do You Use It?
By Devan McGuinness

Nov. 10 2020, Published 8:38 p.m. ET
The world is strange right now as the COVID-19 crisis continues, and we're relying on social media more than ever to keep in touch. Even when we're not in a pandemic, we use these apps to talk to family, friends, and new people. There are always updates to these, and the latest update on Facebook Messenger has people curious. What does "vanish mode" do in Messenger?
Article continues below advertisement
What does "vanish mode" do in Facebook Messenger?
In September 2020, Facebook announced some new features to its Messenger platform to allow its users to have more functionality. Every improvement or new feature usually comes after some research and testing with smaller audiences so the people at Facebook felt confident that a feature in a competitor's service would be beneficial on theirs as well. And that's when the vanish mode was offered in Facebook Messenger.
Vanish mode on Facebook messenger is kinda cool, just like Snapchat

— Ryan|Middle Management👔 (@FourStarManager) November 10, 2020
Article continues below advertisement
Similar to Snapchat's feature, vanish mode allows the sender of a message to set their note to vanish, or disappear after a certain amount of time. This was one of the top features in Snapchat which made it popular among people who were dating — and teenagers — who would send fast messages that couldn't be read after they disappeared.
Facebook unveiled the new feature in Messenger, and it was also available on Instagram, another app owned by Facebook. Facebook's version of vanish mode allows the person who is sending the message to choose exactly how long they want the message to be viewable for by setting a timer which allows them to have a private and secret conversation with someone else.
Once the timer has expired, there's no way for the recipient to view the message again.
Article continues below advertisement
"Vanish Mode" on Facebook messenger is literally a vibe! 🤫

— Lianne-Marie (@lianneingram_) October 16, 2020
Here's how to send a note in vanish mode on Messenger.
According to Facebook, the steps to send a vanish mode message are relatively simple, and the company confirms that they do disappear. The instructions say, "When you send a message in a secret conversation, you can also set a timer to have your message disappear from the conversation. Your message will disappear in the amount of time you choose after the other person sees the message."
Article continues below advertisement
The first step is to open Messenger and tap the icon in the top right corner that looks like a pad of paper and a pen. From there, make sure to select the word "secret" which can be found in the top right-corner.
After that, select the person that you want to send the vanish mode message to by scrolling to find the name. Click on the name and type out your message, and from there, select the timer icon that's to the left side of the text box.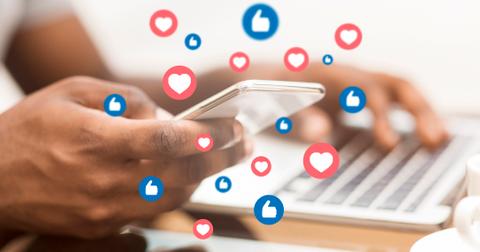 Article continues below advertisement
Choose the length of time you wish to have your message viewable for. It's always a good idea to double check that you've got the intended person selected for your message — and then send your message. The lowest time that you can set the message to disappear for is five seconds and the maximum can be set to one day, or 24 hours.
The message disappears for the sender at the length of time selected. For the person receiving the message, the time countdown starts when they open the app and see the message.