There Were Five Members Of The Clark Sisters Until This Shocking Heartbreak
There were five gospel vocalists in The Clark Sisters, but now there's only four. Here's the shocking reason Denise Clark says she left the group.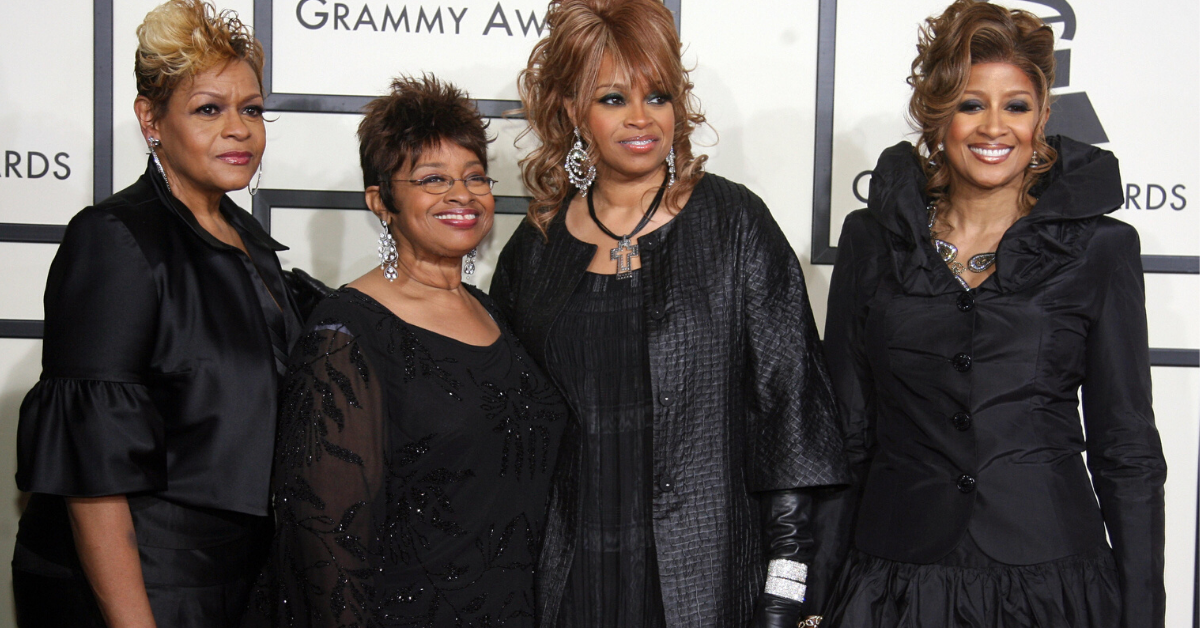 Have you heard of the goddesses of Gospel, The Clark Sisters? We're talking about the vocal group out of Detroit, once made up of five members: Jacky Clark Chisholm, Denise "Niecy" Clark Bradford, Elbernita "Twinkie" Clark, Dorinda Clark-Cole, and Karen Clark Sheard.
Article continues below advertisement
Active since 1966, the group released 20+ albums to date and continues to wow audiences everywhere. And they're about to have their own Lifetime movie — The Clark Sisters: First Ladies of Gospel — premiering on April 11. While the story will focus on all of the sisters, viewers will also see some sibling rivalry play out on screen and figure out exactly what happened to Denise Clark.
Here's what we know about the vocal queens.
The sisters "represent the living God in everything that they do. They live to be loving and kind to any and everyone they come in contact with and their reputation speaks for itself," as their website shares. We can't argue with that reputation part.
After all, they were invited to sing at the legendary Aretha Franklin's memorial, where they all but stole the show.
Article continues below advertisement
Three sisters performed in Aretha's honor. And there are four left in the group — Dorinda, Twinkie, Jacky, and Karen.
Dorinda is described as "a fired up sister for Christ and one of the most gifted vocalists in the music world today," and Twinkie is considered the heart and soul of the group. Jacky is the eldest and most experienced of the existing group, and Karen has "won everything from hearts to Grammys and more."
Article continues below advertisement
So what happened to Denise Clark?
One of the sisters is missing from the singing group, Dr. Denise Clark-Bradford, and we're here to talk about the elephant in the room. Denise is the second-oldest of the group, but left The Clark Sisters in early 1986. It wasn't until their mother passed in 1994 that Denise saw her sisters again, she says.
Why? The rumors were that Denise was kicked out of the group. But actually, she left because she became pregnant by a bishop — out of wedlock — and was being instructed to have an abortion.
Article continues below advertisement
She shared this with talk show Larry Reid Live in February 2019, apparently speaking on it for the first time.
"Nobody kicked me out. I was tired of things I was experiencing behind having my children. And that coming about, I wasn't going to get rid of my children. I was being counseled to get rid of my children," she shares. "I'm here to clear up the hearsay."
Today, she's the mom of seven boys, happily married. She lives in California and is still singing.
Article continues below advertisement
Is there still drama between Denise and the group?
Unfortunately, yes. Denise made her first-ever appearance on Facebook Live in 2019 to share her side of the conflict. She had traveled from the West Coast to Detroit to visit sister Twinkie, who was having medical issues and potentially hospitalized.
But says she wasn't allowed to see her, presumably because her family stopped her, and she asked the digital community for prayers in pulling down the "walls of the enemy."
"I speak to my truth. And I refuse to let people change me because of what they want to hear, instead of the truth. This is my life. I've told my truth, and there's no reason to question it," Denise tells Larry.
"I love my family dearly. I love the parents who brought us in here. But there's been a lot of disgrace...and I kept quiet about it because I didn't want to cause tension or pressure."
Article continues below advertisement
What else do we know about 'The Clark Sisters' movie?
The Lifetime movie is the work of executive producers (and Grammy Award winners) Queen Latifah, Mary J. Blige and Missy Elliott.
It follows the group which "overcame humble beginnings in Detroit, enduring abuse, loss, rejection, betrayal, and sibling rivalries to achieve international fame as icons of the Gospel music industry."