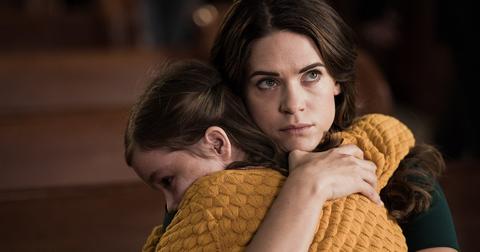 The New Lifetime Movie 'You Can't Take My Daughter' Is Heartbreaking (and True)
By Katie Garrity

Updated
You Can't Take My Daughter (premiering Feb 15. on Lifetime) is based on the true story of Analyn Megison, a rape survivor who fought in court to stop her rapist from receiving custody of her daughter.
'You Can't Take My Daughter' is based on a true story.
The movie follows the character of Amy Thompson (Lyndsy Fonseca), a law student in Charlotte, N.C., who is attacked and raped by a friend of a friend, Demetri (Hunter Burke). When Amy discovers she is pregnant from the rape, she decides to keep the baby. While pregnant, her rapist continues to harass and stalk her while also waiting to go to trial for the attack.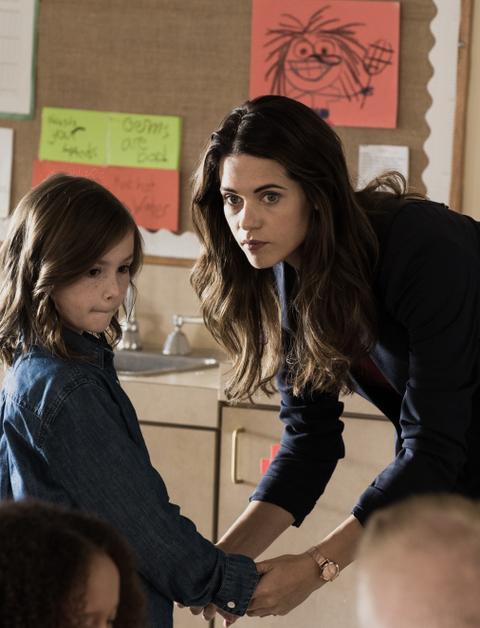 When she gives birth to her daughter, she flees to Atlanta to start a new life. It's not until a few years later that her attacker finds her and sues for custody of her daughter. Using her own legal and investigative skills, Amy fights back.
Who is Analyn Megison?
Analyn Megison is the real-life woman who You Can't Take My Daughter is based on. Megison, a former Florida attorney, was raped and impregnated by a man she knew and fought for custody of her daughter, who is now in her teens. She is now an advocate for rape survivors and other mothers who find themselves in a similar situation.
Megison has used her traumatic experience to help others so hopefully, they won't have to endure the pain she did. She told Independent, "When my case was going on, Florida had no legal protection in place... A rapist father was better than no father at all."
When the court pressed Megison's attacker on the details of how the baby was conceived, he quickly stopped pursuing custody.
Megison has used her experience to help others in similar situations.
Megison became the co-founder of Hope After Rape Conception, an organization focused on changing state laws to protect children and victims of rape. She also worked with Florida politicians on the model legislation surrounding the "clear and convincing evidence" standard.
In a piece Megison wrote for USA Today, she explained, "I did not want anyone else to go through this nightmare. I wanted laws put in place protecting rape survivors and their children. I was repeatedly told that a rapist father is as good as any other father under the law in Florida. That's not true there. It isn't true anywhere."
Megison uses her voice and past to advocate for survivors and help pass legislation that will make it impossible for rapists to receive any sort of custody for the children they conceived. Megison continues, "As I learned back in law school, I can seek peace through justice. Failing to make good laws out of ignorance is not something our society can continue to justify."
You Can't Take My Daughter premieres on Lifetime Feb. 15 at 8/7c.