Don Lemon's Sister Died in a Fishing Accident in 2018
With everything happening in the country right now, it's likely you're watching the news more than ever before — and if you watch CNN's broadcasts at all, you're probably familiar with CNN Tonight host Don Lemon.
Article continues below advertisement
The television journalist, who has been with CNN since 2016, has become a familiar face in some households. So when the host is suddenly absent from your nightly news watch, it's typical to worry about them.
In early 2018, Don had to take some time away from the news desk to mourn the loss of his sister. But what happened to Don's sister?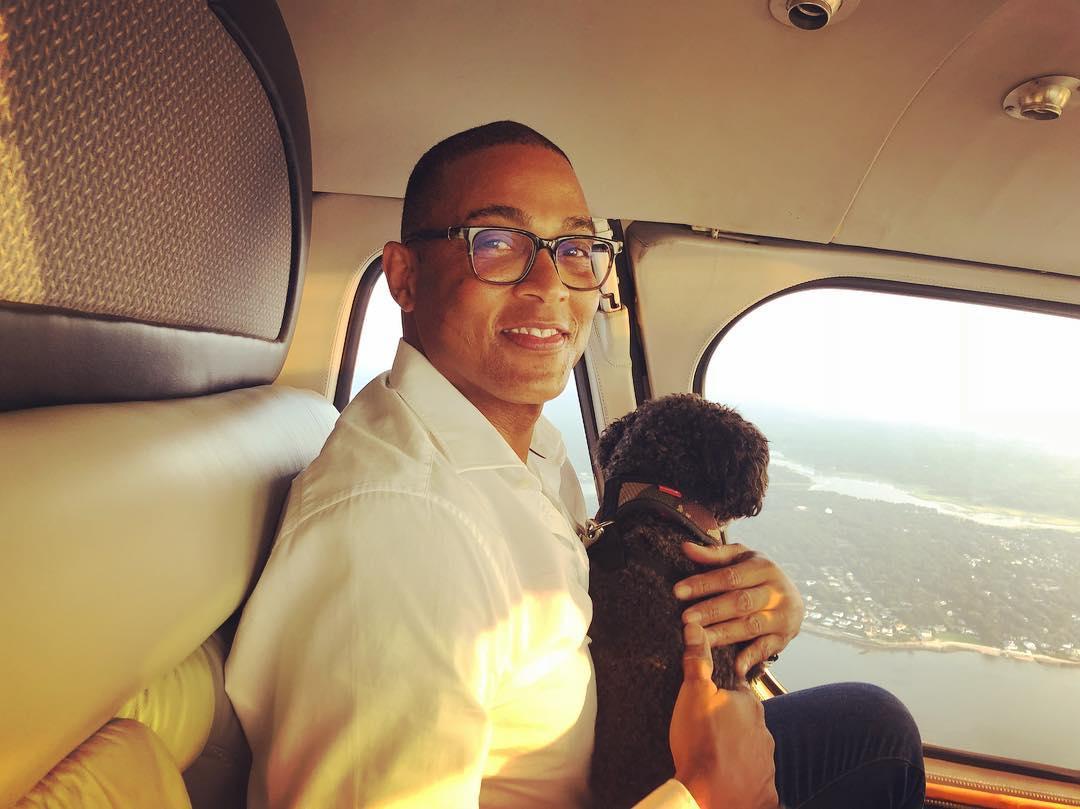 Article continues below advertisement
Don Lemon's sister, L'Tanya, died in a fishing accident.
According to Newsweek, Don's sister, L'Tanya Lemon Grimes — known as "Leisha" to her friends and family, died during a fishing excursion in Denham Springs, La.
According to the outlet, the police were called after an accident was reported, and L'Tanya reportedly tripped and fell into the neighborhood pond, accidentally drowning. Law enforcement confirmed that her death was an accident.
"The Lemon/Grimes family would like to thank everyone for their condolences and prayers at this time," the family said in a statement to the New Orleans Times-Picayune. Our family has suffered the tragic loss of L'Tanya 'Leisa' Lemon Grimes and we are leaning on each other for strength at this time. We appreciate privacy as we grieve the loss of our loved one," Lemon's family said in a statement to the Times-Picayune.
Article continues below advertisement
Don addressed his absence on the show.
After being absent from his news desk for a few days, Don returned to the show and took the opportunity to thank those who had reached out to him in his absence. He had tweeted about his sister's death shortly after it happened, but explained his short hiatus further on the show.
Article continues below advertisement
"My oldest sister died unexpectedly last week and I am back sitting with you tonight, because this is exactly where she would've wanted me to be," he said on the Feb. 6 broadcast. "Lisa was so proud of me, and all she wanted for Christmas this past year was a new CNN Tonight T-shirt. She had washed the letters off the one I gave her just a few years ago."
Article continues below advertisement
He went on to thank everyone who had reached out to him in the subsequent days, specifically those who were usually on the opposite side of the sometimes-heated discussions he would have on the show.
"I think it's important for all Americans to know that something like this, when it happens, it tends to bring out the best in people," Don said. "Even some of my competitors and people I have raging arguments with on television and you think we hate each other but we don't. So I'm going to thank you for your kindness."
He specifically named people like Sean Hannity, Steve Doocy, Bruce LaBelle, Megyn Kelly, and Tamron Hall, thanking them for their kind words and other messages of support since his sister's death.