The Chicago Cubs Gifted Steve Bartman With a World Series Ring After Their Win
After accidentally throwing a Chicago Cubs game in 2003, Steve Bartman no longer goes to Wrigley Field. Here's what happened to him.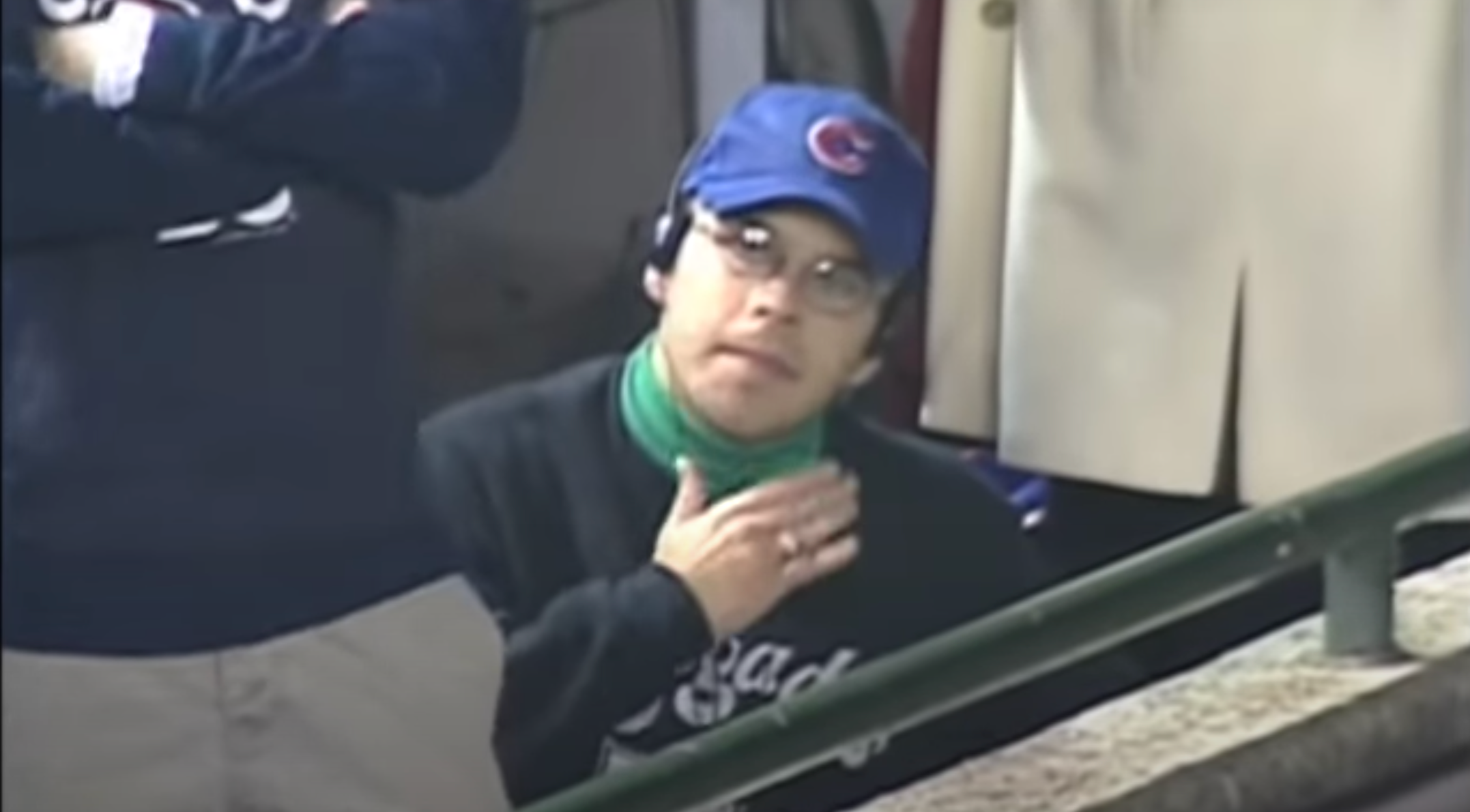 In 2003, the Chicago Cubs were the closest they'd come in years to nabbing the World Series. It was the eighth inning of the sixth game, and the Cubs had a three-game lead over the Florida Marlins.
One of the Marlins' batters hit a fly ball, skyrocketing it to far left field. While Moisés Alou valiantly tried to catch the already-foul ball, hoping to score another out against the Marlins, Cubs fan Steve Bartman reached out toward the ball.
Article continues below advertisement
When Steve touched the ball, it tipped its trajectory just out of Moisés' reach, causing him to miss the ball.
This moment was considered the catalyst for the Cubs' ultimate defeat, stealing away any chance of the team breaking their then-95-year-long drought. Steve was booed out of the stadium, forcing security to escort him out for his own safety as Cubs fans threw trash and insults at him.
It's been more than 15 years since this infamous moment for Steve, but what happened to him after that?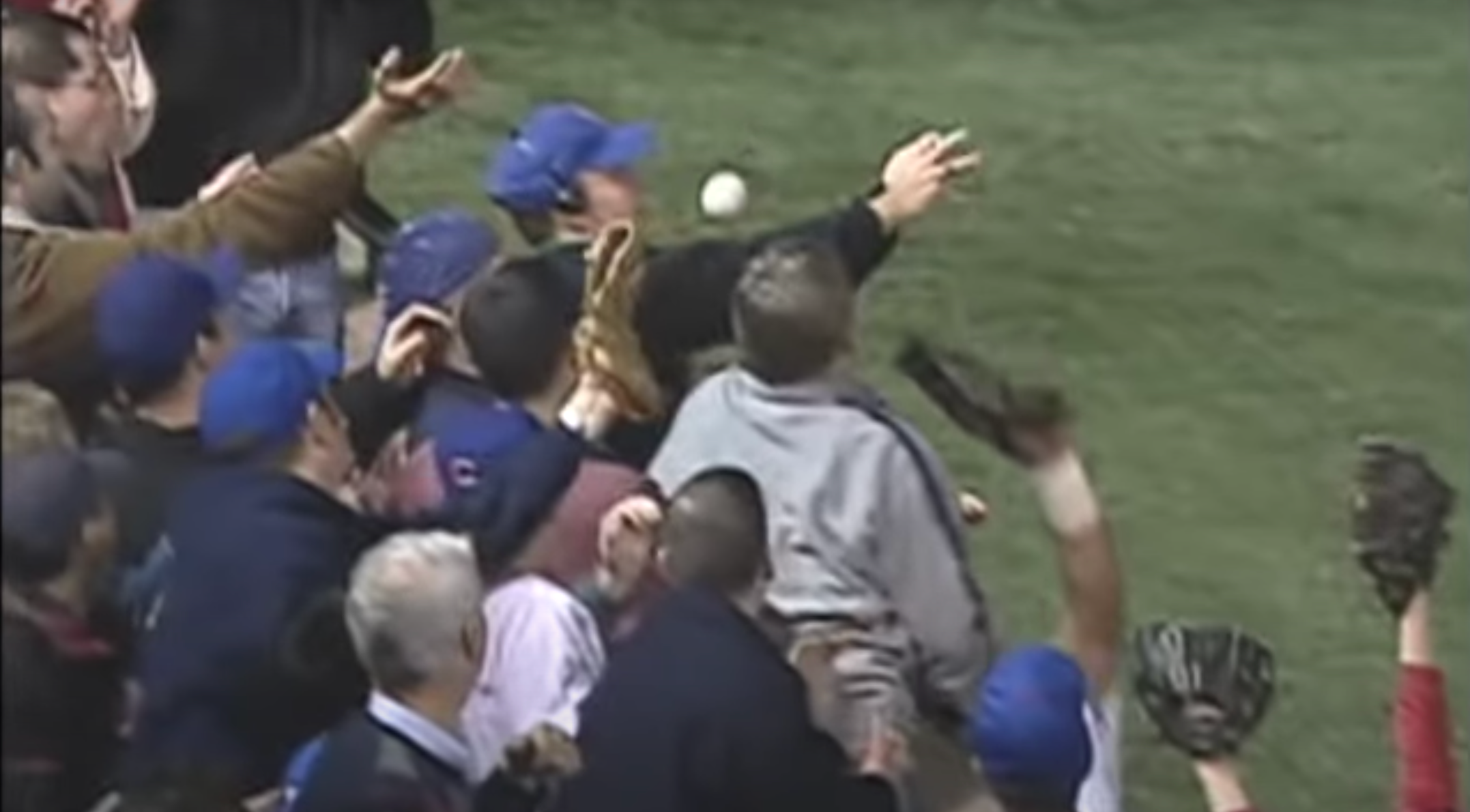 Article continues below advertisement
Steve Bartman faced harassment for years.
Steve's name has gone down in infamy since 2003, especially for Cubs fans. Not only did he never set foot in Wrigley Stadium again, but there's even an entire Wikipedia page dedicated to what has been dubbed the "Steve Bartman Incident."
After ruining the catch, the Cubs let their lead slip away from them, with the Marlins ultimately stealing the win with a final score of 8-3.
Shortly after the game ended and Steve was escorted out of the stadium unceremoniously, his personal information was leaked online, leading to further bouts of harassment.
And that harassment continued for the next 14 years, forcing Steve almost into hiding. He was contacted many times over the next decade to comment on the incident and was even offered ways to capitalize on the incident, according to CNN, though he continued to decline.
Article continues below advertisement
Steve Bartman's exile ended in 2016 when the Cubs won the World Series.
Steve faced harassment up until 2016, when the Chicago Cubs finally managed to win a World Series title. The team then gifted Steve his own World Series ring, using the moment to formally apologize to Steve for the harassment he faced over the years at the hands of Cubs fans.
Article continues below advertisement
"On behalf of the entire Chicago Cubs organization, we are honored to present a 2016 World Series Championship Ring to Mr. Steve Bartman," the Cubs said in a statement, according to CBS. "We hope this provides closure on an unfortunate chapter of the story that has perpetuated throughout our quest to win a long-awaited World Series. While no gesture can fully lift the public burden he has endured for more than a decade, we felt it was important Steve knows he has been and continues to be fully embraced by this organization."
Article continues below advertisement
It was then that Steve issued his first ever public statement on the matter, stating that he hoped this meant the incident could be put behind him and be used as a teachable moment.
"I humbly receive the ring not only as a symbol of one of the most historic achievements in sports, but as an important reminder for how we should treat each other in today's society," he said in his statement. "My hope is that we all can learn from my experience to view sports as entertainment and prevent harsh scapegoating, and to challenge the media and opportunistic profiteers to conduct business ethically by respecting personal privacy rights and not exploit any individual to advance their own self-interest or economic gain."