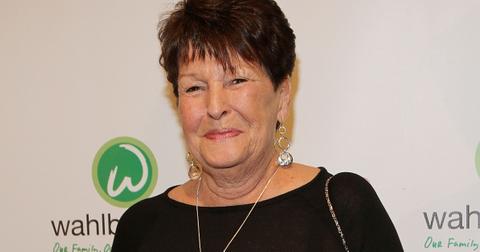 Worried Fans Want to Know: Is Alma Wahlberg Going to Be Okay?
By Leila Kozma

Jul. 3 2020, Published 1:54 p.m. ET
As a recent Instagram post by Donnie Wahlberg indicates, his mom, Alma might be experiencing health problems.
The picture shows the mother-son duo sharing a tight, much-needed hug. Donnie casts a scared glance at the camera, while Alma looks somewhat frail, and tired.
"During my visit, she didn't remember much, and was often confused, but somehow she was still Alma," read the caption.
Worried fans want to know: What happened to Alma?
Article continues below advertisement
So, what happened to Alma Wahlberg?
Often referred to as the Wahlberg family matriarch, Alma is renowned for her stern, but loving approach.
The 78-year-old Boston-native has successfully raised six sons, Arthur, Paul, Jim, Robert, Donnie, and Mark, and three daughters, Michelle, Debbie, and Tracey.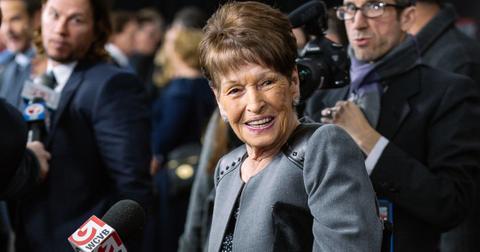 Article continues below advertisement
"If you just stop and think about where we were as kids, to where we are as men, as adults, nobody could have guessed any of this. [...] It was a touch and go for a lot of us, for a long time," Jim explained during in a previous episode of Anderson Live.
According to outlets like The Richest, Celebrity Divorce, and Information Cradle, Alma made a living as a bank clerk and as a nurse assistant before becoming a restaurant hostess in one of her son, Paul's restaurants.
Her first husband, Donald Edmond, was a delivery driver ⁠— so they had to cut corners to keep the large family alive.
Alma and Donald divorced in 1982, just as her older kids were approaching their twenties. Alma went on to marry another man, Mark Conroy, in 1984. According to WealthyPersons.com, they are still together.
Article continues below advertisement
In addition to Anderson Live, Alma has made appearances on shows like Entertainment Tonight, Today, and A&E.
Most viewers will recognize her from Wahlburgers, the popular reality TV show chronicling her son and celebrity chef Paul's attempts to expand the business further and open a burger restaurant chain.
In addition to Wahlburgers, Paul is also the owner of Alma Nova, a fine-dining restaurant in Hingham, Mass. He chose the name in a bid to pay homage to his tightly-knit family.
Article continues below advertisement
So, is Alma Wahlberg doing okay?
An armada of scared fans has taken it to Twitter to enquire about Alma's health following the worrisome Instagram post shared by Donnie on Thursday, July 2.
"What's going on with Alma??" asked a person.
"@DonnieWahlberg Just dropping in to send thoughts, prayers, and hugs too you and the whole Wahlberg family. Alma is a fighter and she will put up one hell of a tussle to be there for her family. Stay strong and positive. you #Twugs" wrote someone else.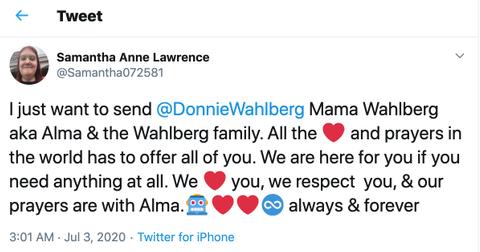 The post gave way to a new wave of fan speculation about Alma's health. However, other members of the Wahlberg family have yet to address the topic in a public capacity. Likewise, no tweets, social media posts, or official announcements have been made as of yet.