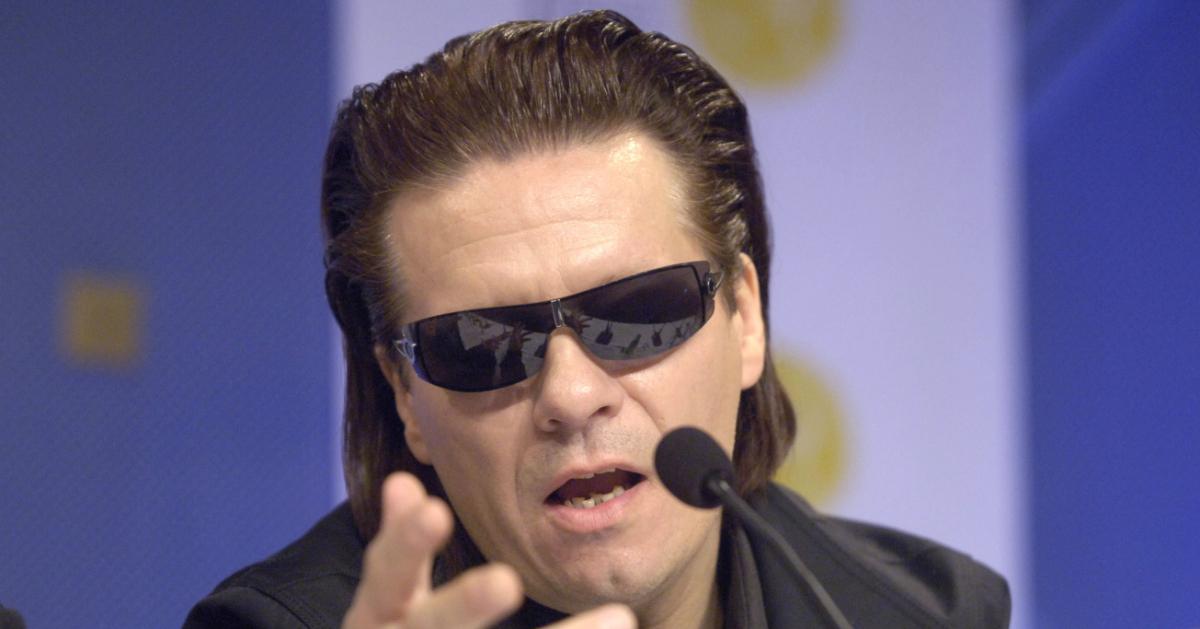 Duran Duran Guitarist Andy Taylor Just Revealed a Shocking Health Diagnosis
What happened to Andy Taylor? The Duran Duran guitarist shared news with fans in November 2022 about a serious medical condition that he's facing.
There are few bands that have as much of an impact on new wave music in the 1980s as Duran Duran did. The English rock group, which formed in 1978, was catapulted to fame on an international stage thanks to the likes of MTV, but they sustained that stardom through hit after hit and decade after decade.
Article continues below advertisement
Duran Duran's lineup had some changes in its early days, but most know the group as Simon Le Bon, John Taylor, Andy Taylor, Roger Taylor, and Nick Rhodes. After decades of success, the group was finally admitted into the Rock & Roll Hall of Fame in November 2022, but Andy Taylor was noticeably missing from the Nov. 5 ceremony. So, what happened to Andy? Keep reading for all of the known details.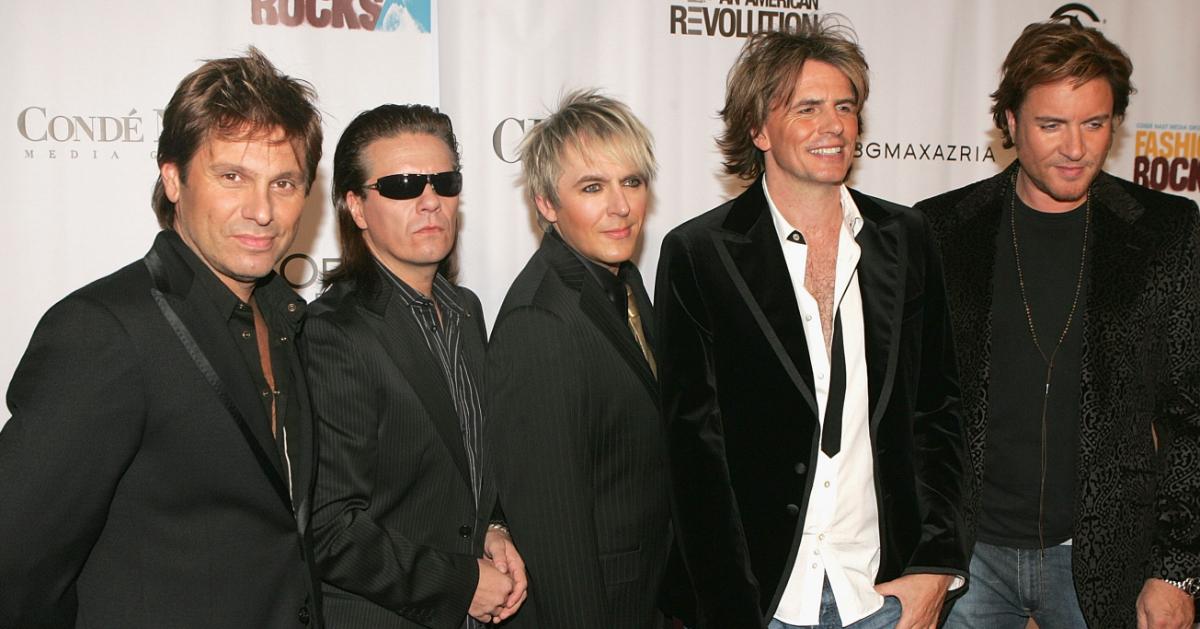 Article continues below advertisement
What happened to Andy Taylor? His bandmates revealed he's battling stage four prostate cancer.
The overwhelming happiness of finally being recognized by the Rock & Roll Hall of Fame in 2022 was marred by a deeply sad message that Duran Duran delivered to fans. While accepting their induction, Simon read a message from an absent Andy Taylor to fans. In it, the iconic guitarist shared that he is battling stage four prostate cancer.
"Just over four years ago, I was diagnosed with stage four metastatic prostate cancer," the note from Andy read. "Many families have experienced the slow burn of this disease and of course, we are no different; so I speak from the perspective of a family man but with profound humility to the band, the greatest fans a group could have and this exceptional accolade."
Article continues below advertisement
Andy's message went on to offer an apology to fans for his absence: "I'm truly sorry and massively disappointed I couldn't make it. Let there be no doubt I was stoked about the whole thing, even bought a new guitar with the essential whammy. I'm so very proud of these four brothers; I'm amazed at their durability, and I'm overjoyed at accepting this award. I often doubted the day would come. I'm sure as hell glad I'm around to see the day."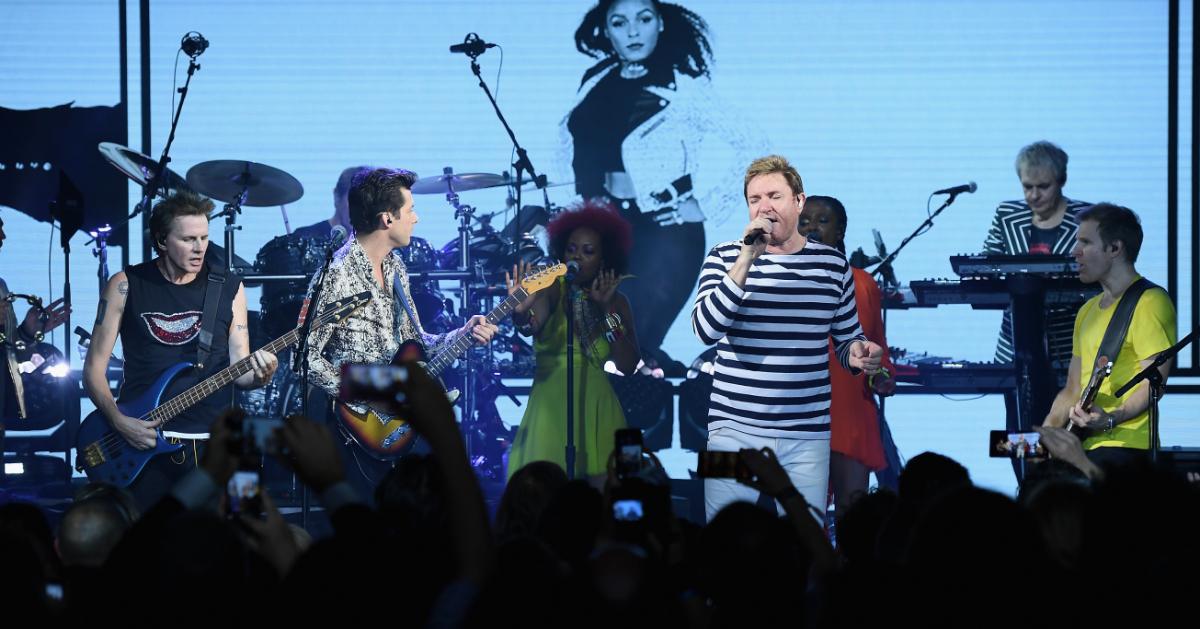 Article continues below advertisement
Andy's note continued, "Although my current condition is not immediately life-threatening, there is no cure." But later, he added that "none of this needs to or should detract from what this band (with or without me) has achieved and sustained for 44 years."
The full speech is available to read on Duran Duran's official website.
After the ceremony, Simon told reporters (per CNN), "It is devastating news to know and find out that a colleague … Not a colleague, a mate, a friend, one of our family is not going to be around for very long. It's absolutely devastating. We love Andy dearly and you know, I'm not going to stand here and cry. I don't think that would be very appropriate but that's what I feel like."
Our thoughts are with Andy's family, friends, and fans as he navigates this difficult situation.
Duran Duran's induction to the Rock & Roll Hall of Fame comes after decades of success.
After forming in 1978 in England, Duran Duran rose to international stardom in the 1980s thanks to songs such as "The Reflex" and "A View to a Kill."
The group has sold more than 100 million records since their inception, which makes them one of the world's best-selling music artists to date and a perfect no-brainer candidate for the Rock & Roll Hall of Fame in 2022. They were inducted alongside Pat Benatar, Eminem, Eurythmics, Dolly Parton, Lionel Richie, and Carly Simon.