Sports Commentator Colin Cowherd Was Hospitalized Super Bowl Weekend
Fans are wondering what happened to Colin Cowherd after he was hospitalized Super Bowl weekend. Many people are hoping for the best.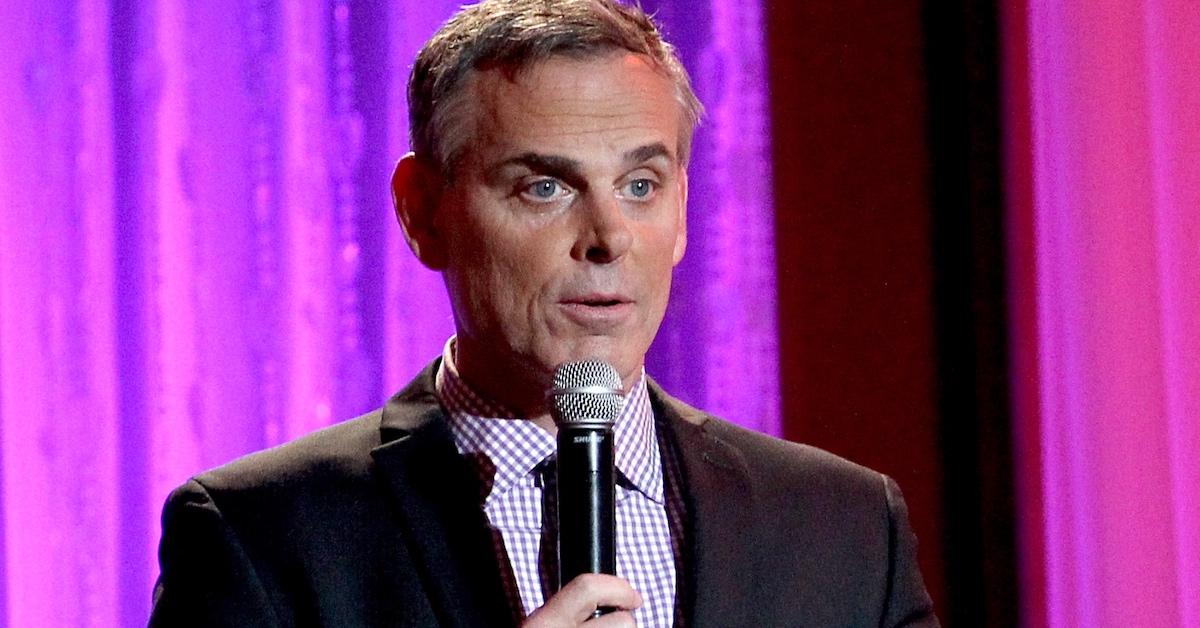 If you make it a point to consume sports content on a regular basis, you're likely familiar with Colin Cowherd. The sports commentator and co-host of The Herd with Colin Cowherd has had a healthy share of controversial moments with athletes and fans alike. And while Colin does have his own unique perspective on sports news and other stories, he has gained quite the following over the years.
Article continues below advertisement
And now, Colin has found himself in the headlines yet again, but not for his opinions on sports. After news spread that he was hospitalized Super Bowl 55 weekend, many questions arose as to what exactly happened to the star. Here's everything we know.
So, what exactly happened that landed Colin Cowherd in the hospital?
Since we're all in the middle of the COVID-19 pandemic, it's easy to believe that someone being hospitalized has something to do with the virus. However, it doesn't look like Colin has fallen victim to it. In fact, his trip to the hospital was caused by a different health complication.
Article continues below advertisement
In an Instagram video, Colin went into detail about why he was hospitalized and noticeably absent from The Herd with Colin Cowherd on Monday and Tuesday. "Saturday night, I was having dinner with my wife and I had a sharp pain under my right peck," he shares with fans. "It was the most pain I've ever been in."
He went on to share that he rushed to the hospital after consulting with a friend. "From there —thinking it was COVID-19 — I was rushed to the emergency room," he continued.
Article continues below advertisement
"I was tested for COVID-19 and it wasn't COVID-19," he shares. "They found, through the X-rays, that I had a small blood clot in my right lung. It was limiting my breathing. Again, it was scary. Good news, they tested me again for COVID-19 and I didn't have it. I'm waiting for some blood work. I have no idea why it happened."
Article continues below advertisement
Will Colin return to 'The Herd with Colin Cowherd' anytime soon?
We can all agree it's great news that Colin has not tested positive for COVID-19, but there is something going on with the state of his health. And while a negative result does give the star grounds to return to work, he's taking some time off.
According to The Spun, Colin is on temporary leave from the show. While there is no indicator of when he will be back on air, his health should be his priority.
And since blood clots can be caused by a number of different issues, it's important that he takes the time to find answers and come back stronger.
Article continues below advertisement
And fans of Colin are standing behind him. After the news spread via social media, fans and supporters alike have been sending the sports star well wishes.
Article continues below advertisement
From Charles Barkley to his co-host, Joy Taylor, people have been sending him endless support. In fact, some fans have even questioned if he has actually had COVID-19 in the past.
Article continues below advertisement
Colin has said that tests are currently being done to see what exactly caused the blood clots. And while rumors may be persisting that COVID-19 is the cause, it has yet to be confirmed.
While the news is scary for Colin's fans and supporters, only time will tell what is actually going on with him health-wise. That said, all his fans can do is continue to wish him well and hope for the best outcome.