What Happened to Kristine Leahy from 'American Ninja Warrior'?
People are wondering what happened to Kristine Leahy from 'American Ninja Warrior' and where she went next. Here's what we found.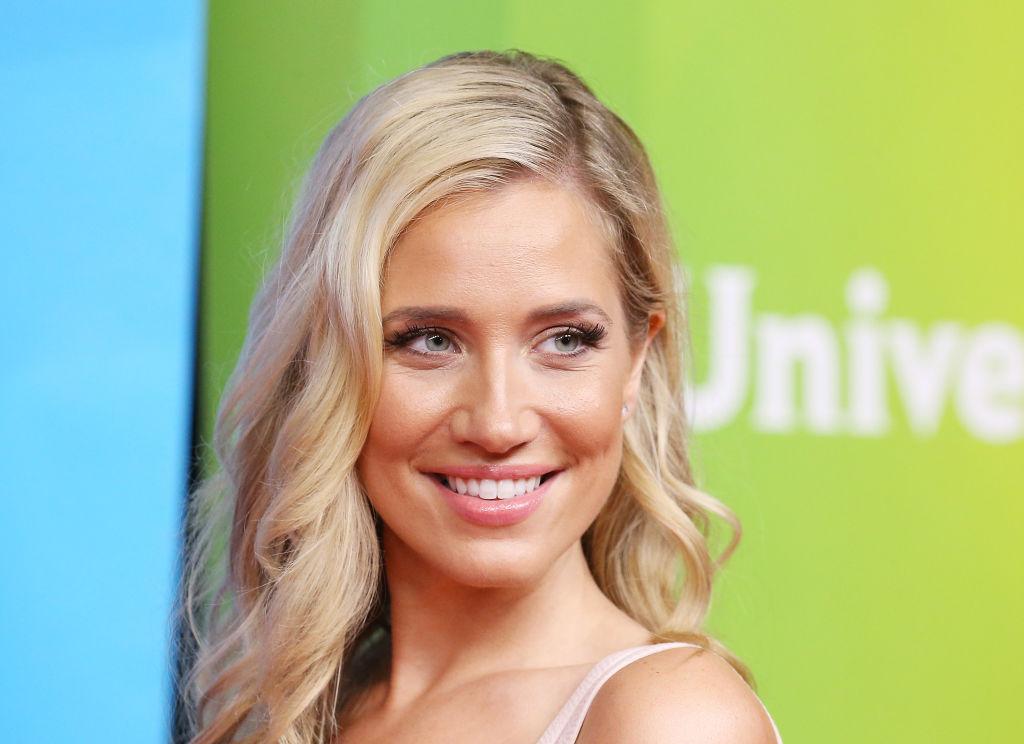 Kristine Leahy, who you probably know best as the former host on NBC's American Ninja Warrior, has clearly moved on. Many are wondering where Kristine went after American Ninja Warrior, and the answer is that she circled back to Fox Sports (she was the co-host and newswoman of The Herd with Colin Cowherd), and is now the host of Fox Sports 1's Fair Game.
Article continues below advertisement
What can viewers expect from Kristine and Fair Game?
Fair Game, which premiered last October of 2018, is a series that highlights intimate one-on-ones with athletes as well as the Hollywood elite. Kristine told The New York Post, "We just thought, people aren't really watching highlight shows anymore on sports channels, and then there's a lot of debate and hot-take kind of conversation shows, and we wanted to do something different." She added, "I think viewers are looking for something a little different from the rest of the sports lineup. We wanted to do these [authentic] conversations, and it's something I'm really passionate about. Just kind of my natural curiosity."
Article continues below advertisement
You can watch the most recent clip from Fair Game, where Kristine interviews Ice Cube:
Article continues below advertisement
Clearly Kristine has a way with people, and her talks with celebs seem intimate and genuine. She tells The Post, "You'll still hear my opinions and you'll hear the opinions of our guests, but we won't be talking about the hot takes of the day. We'll be really kind of going in-depth on the things that make them tick, what they feel passionate about, or different struggles in their life, success stories they've had. It's not like a hard-hitting news show at all."
Why did Kristine leave American Ninja Warrior?
Article continues below advertisement
On May 26, Kristine tweeted, "You guys!! It's my last ever episode of #ninjawarrior tonight on NBC! Thanks so much to all the fans of the show and the ninjas over the past four years. This show and all of you changed my life forever. Now we go out with All Stars and Team Kristine." It's unclear why Kristine left. One redditor, elenionancalima2, suggests that it could just be a scheduling conflict, but other than that, there have been no official reports of drama or hard feelings.
Article continues below advertisement
Okay, so...is Kristine dating anyone right now?
Just out of curiosity, we had to check. Besides having a successful career, Kristine allegedly is (or was) dating her personal trainer, Aaron Hines, according to Married Biography. However, after doing some sleuthing on both Kristine and Aaron's Instagram, it seems that there are no recent photos of them together. Either these were just rumors, or the pair have broken up.
Article continues below advertisement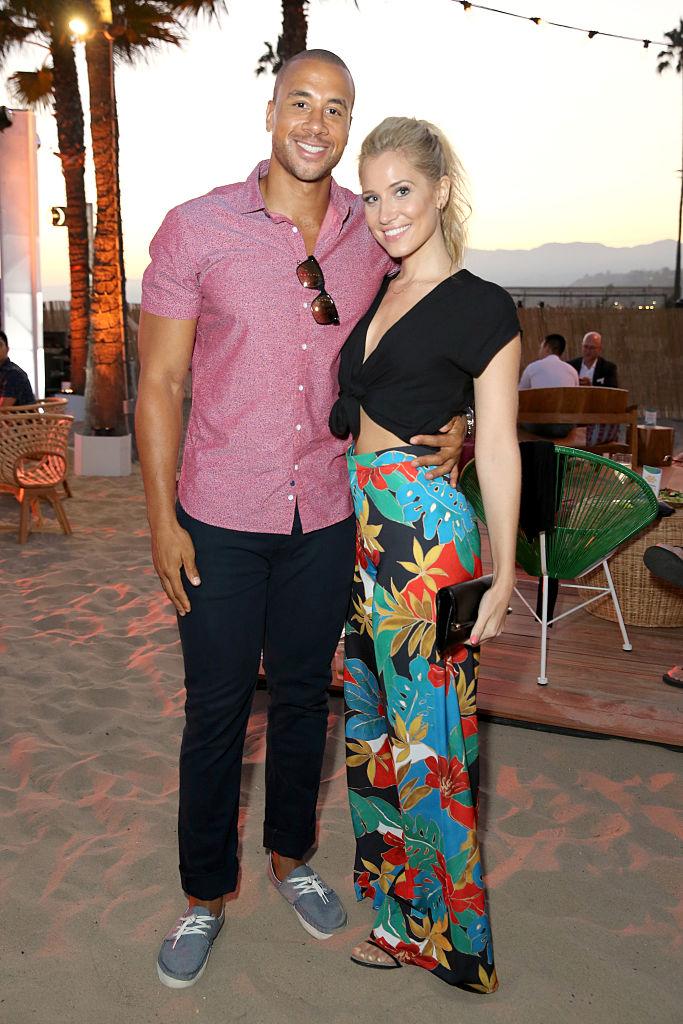 Many believed Kristine was dating her former co-host, Colin Cowherd. They had great on-screen chemistry, and the two were even seen on vacation together. However, these rumors are, just, well, rumors. Kristine shut down the speculations by telling Complex way back in 2016, "Our relationship is authentic. To me, having that chemistry is so hard. First of all, it's hard to find good people. Then to get along with them? C'mon! Like Skip Bayless and Stephen A. Smith, that sh*t takes time. It's hard." It sounds like Kristine really isn't willing to risk an amazing friendship with a person by making it into a romantic one. Plus, it's not like Kristine needs a boyfriend. She's a powerhouse all on her own.
Article continues below advertisement
What is Kristine Leahy's net worth?
Article continues below advertisement
For having a crazy ambitious career in sports television, it's no surprise Kristine has put away some serious cash. According to Celebrity Net Worth, Kristine is worth $2 million. Way to go, girl.