What Happened to Drew Brees' Face? Here's Why the Former Saints Quarterback Has a Scar
Fans are curious what happened to Drew Brees' face since the Saints quarterback has a scar. Here's what we know about his facial scar. Keep reading.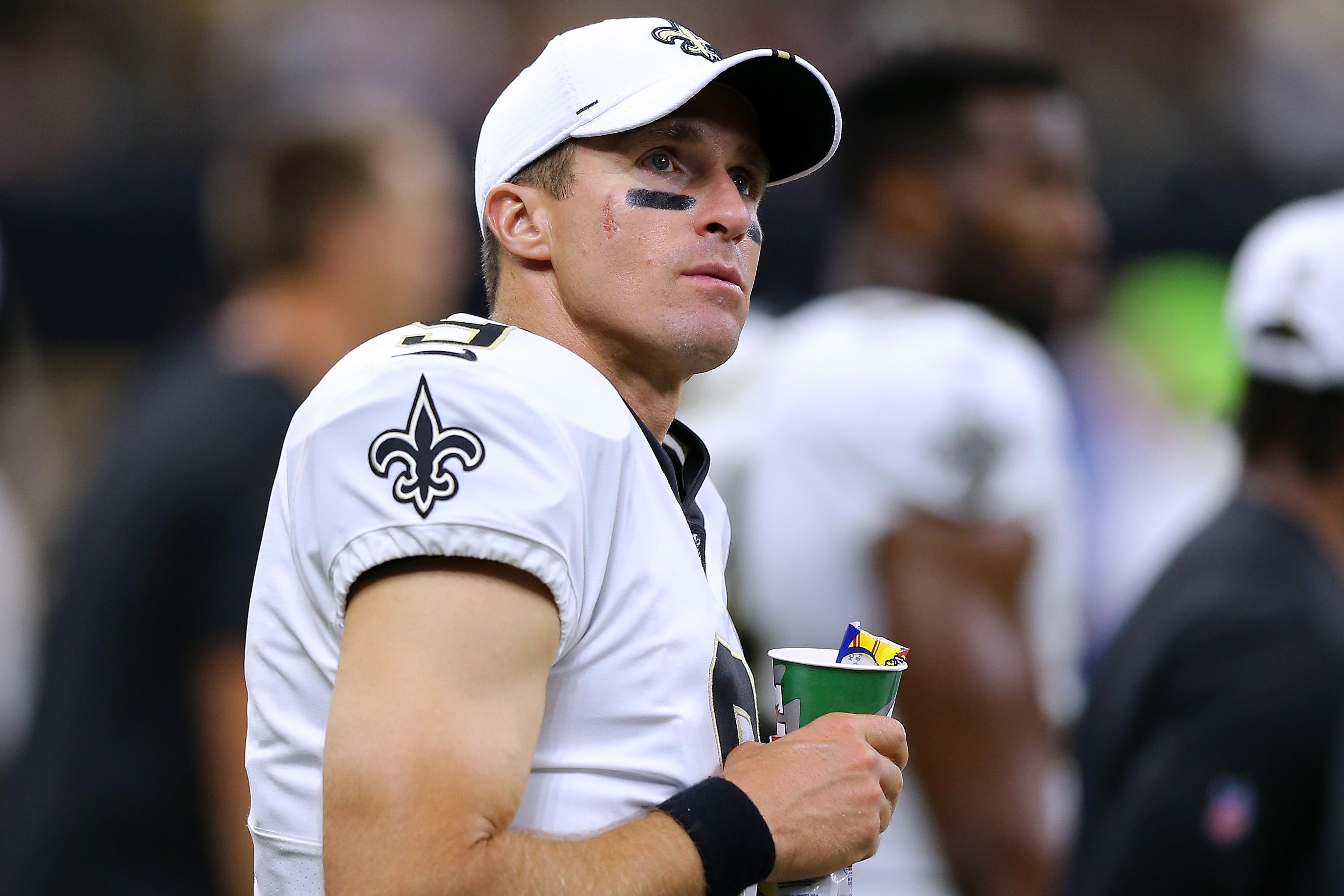 Former New Orleans Saints leader Drew Brees is arguably one of the most popular quarterbacks in the NFL, so it's no surprise that fans are always curious to learn all about his life. That said, football enthusiasts can't help but wonder what happened to Drew Brees' face since a huge scar has been there throughout his entire football career. Scroll down for everything we know about the football star's health!
Article continues below advertisement
What happened to Drew Brees' face?
So it turns out, the scar on Drew's face is actually a birthmark and not the result of an injury. In a previous interview with CNN, he opened up about how he dealt with bullying because of his mark (Oprah Winfrey even mistook it for a lipstick kiss years ago).
"Because of my birthmark, which I was obviously born with, I got all kinds of comments when I was a kid. 'Wipe that whatever off your face.' This and that. I got all kinds of nicknames," he said.
Article continues below advertisement
"People called me Spot. I think they were trying to be malicious. They were trying to be hurtful. For me, I just tried to get to the point where I just brushed it off," Drew added. "I just remember my mom telling me when I was a kid, 'Hey, that's where an angel kissed you. So, nobody can say anything.' Which, I guess that's the way I handled it. That's the way I kind of compartmentalized it when somebody would say something to me. Maybe I used it as motivation."
So yes, the mark has been there his entire life... way before his days on the football field. However, his latest injury is something new (and it has nothing to do with his face).
Article continues below advertisement
When did Drew Brees retire from the NFL?
In 2019, Drew ruptured a ligament in the thumb of his throwing hand during the first quarter of the Week 2 game of the 2019-2020 season. He returned to playing for the Saints after his recovery, but his long career ultimately came to a close in March of 2021.
"After 20 years as a player in the NFL and 15 years as a Saint, it is time I retire from the game of football," Drew posted to Instagram to formally announce his retirement. "I am only retiring from playing football, I am not retiring from New Orleans. This is not goodbye, rather a new beginning. Now my real life's work begins!"