Dodgers Pitcher Dustin May's Injuries Was Pretty Serious — Here's the Rundown
Dustin May got injured pretty badly, but more details of the incident aren't public. What's the update on the Los Angeles Dodgers righty's accident?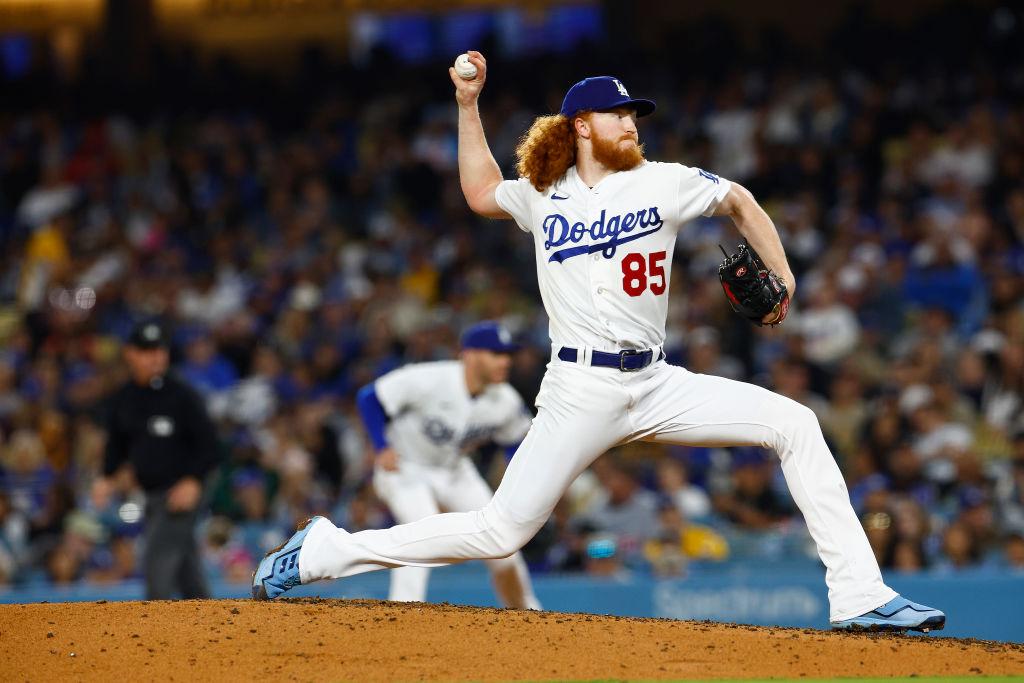 Just when we thought Dustin May was back and better than ever, the baseball gods had other plans! Unfortunately, the Los Angeles Dodgers' talented pitcher, fresh from his triumphant return after Tommy John surgery, is finding himself back on the dreaded injured list. This time, it's due to some pesky injury that has the sports world buzzing.
Article continues below advertisement
In the wake of the Dodgers' impressive 7-3 win against the Minnesota Twins, manager Dave Roberts shared the not-so-great news with Dustin's fans. According to what we are hearing, it looks like we won't be seeing the talented Baseball pitcher playing anytime soon.
Injury update: It's not looking so good for Dustin
According to Dave, Dustin has been diagnosed with a flexor pronator strain, which means he'll be sidelined for at least a month. As for the future, Roberts didn't want to jump to any conclusions just yet.
"It's tough for Dustin, what he's had to go through," Dave told ESPN. "He was throwing the baseball well this year and feeling good. Right now, to have this speed bump, I know he's disappointed."
Article continues below advertisement
Dave also told ESPN that he had noticed a few red flags early on with the way that Dustin was playing. First off, the pitcher's velocity seemed to take a little dip, but besides that, Dave also picked up on some awkward hand movements from our Dustin, indicating that something was off with his mobility.
Article continues below advertisement
Dave shared that despite Dustin's glaring mobility issues and stiffness, the 25-year-old wanted to keep playing. "He felt that it was just normal soreness like any starting pitcher has, and obviously, he felt good enough to make the start," Roberts said. "He was trying to lobby to stay in there and finish what he started, but we had to do what's best for him," Dave said.
Article continues below advertisement
There is hope on the horizon.
Although things are not looking so good right now, the good news is that further check-ups showed that Dustin's UCL (ulnar collateral ligament) is still in one piece. Phew! To boost his recovery and potentially avoid surgery, CBS Sports also reported that Dusting may need to get a fancy platelet-rich plasma (PRP) injection, and that may aid his healing!
This isn't Dustin's first stint with an injury, though. At the end of the baseball season in 2022, the sportsman —who is also known for his flowing red locks —had reconstructive elbow surgery, but he made an epic comeback towards the end of last season. He rocked a 2-3 record with a 4.50 ERA in his six starts.
Article continues below advertisement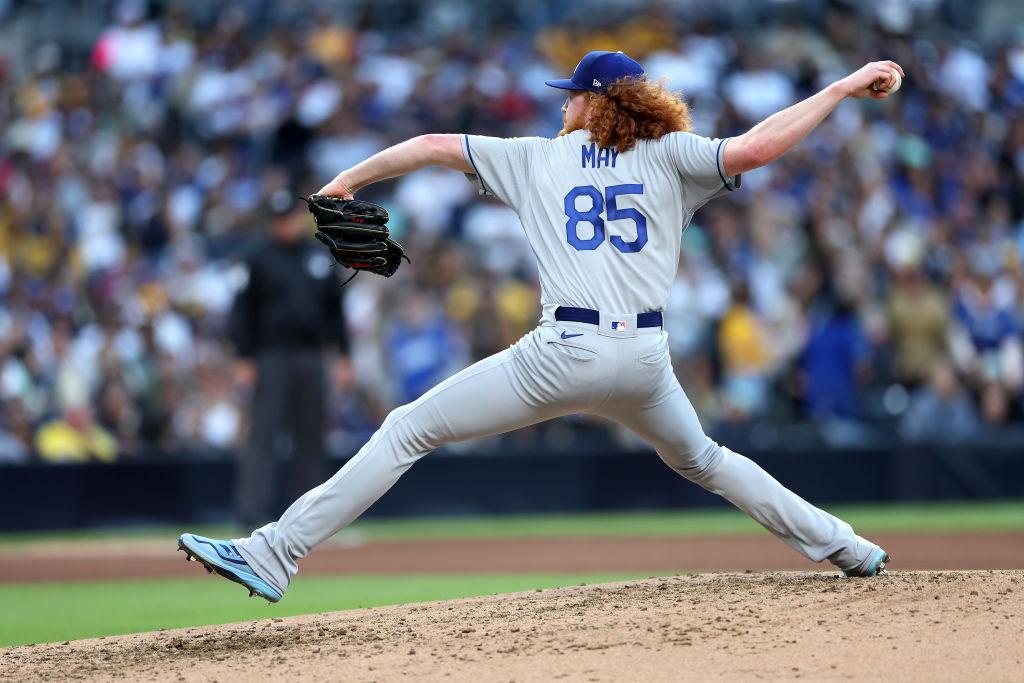 Let's hope that Dustin May's setback is just a temporary bump on the road to greatness. We'll eagerly await his return to the mound, armed with his signature fiery pitches and infectious enthusiasm. Although Dustin hasn't really shared on social media, we hope that he can get through this so he can get back to what he loves soon.
Hang in there, Dustin! The baseball world is rooting for your speedy recovery.