Why Did Draymond Green Punch Jordan Poole? Here's What to Know
Why did Draymond Green punch Jordan Poole? The incident occurred in October 2022 and fans are still searching for answers. Details here.
When it comes to working as a team, it's common for folks to not see eye-to-eye. After all, the combination of different personalities and temperaments can lead to an escalated situation.
Case in point: the drama between Golden State Warriors stars Draymond Green and Jordan Poole.
Article continues below advertisement
Ever since the duo got into a physical altercation in October 2022, social media users have been dying for the intel on what led to the unfortunate incident.
Rumors have been circulating for some time and fans are still unsure about what happened.
Here's the 4-1-1.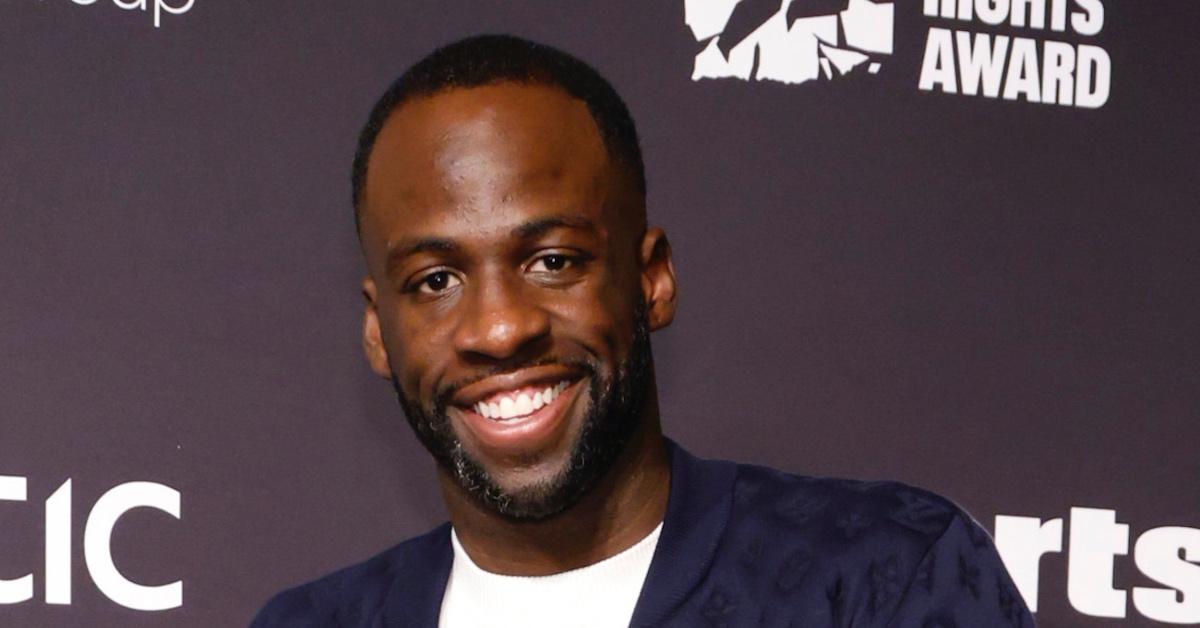 Article continues below advertisement
Why did Draymond Green punch Jordan Poole?
Although the infamous practice brawl that occurred in October 2022 between Draymond and Jordan continues to be a hot topic, there are still no concrete details about what caused the incident.
In a May 16, 2023, Twitter post, blogger Ryan G. Hensley says that a source revealed that the altercation was due to Jordan not listening to Warriors head coach Steven Kerr during practice.
Article continues below advertisement
Interestingly, a December 2022 report from TMZ Sports pointed at Jordan's alleged cocky behavior about his contract extension as the cause for the melee.
The source told the outlet that during practice, Jordan supposedly called multiple fouls during a scrimmage game, which rubbed Draymond the wrong way.
Article continues below advertisement
Allegedly, Draymond called Jordan a "b—h" multiple times, and Jordan clapped back by saying, "You know what it is, Draymond." (This was seemingly in reference to his huge contract extension.)
Draymond then allegedly got into Jordan's face, saying, "No I don't know what it is."
Article continues below advertisement
Then, as captured on video, Jordan pushed Draymond away from him and then Draymond sucker punched him in the face. Warriors staff members and teammates quickly jumped in to break the two men up.
Jordan Poole spoke briefly about the fight with Draymond Green in a May 2023 interview with ESPN.
Folks who have been keeping up with the drama surrounding Draymond and Jordan are aware that Jordan has been mum about the issue.
Now that the dust has seemingly settled and the Warriors are out of the running for the 2023 NBA Championship, Jordan has broken his silence.
Article continues below advertisement
"I don't speak on it much," Jordan told ESPN. "But I will say that … you've got to have a different level of maturity. We had a season to play. You're going to have to play with these people in the locker room, and that's why I said maturity is a big thing. What I know for a fact is there aren't many people who would be able to think logically and understand the magnitude of the situation, you know?"
Article continues below advertisement
Although Draymond and Jordan have moved on from the situation, fans believe that the incident may play a role in contract negotiations and the future of the Warriors bench.
Despite the Warriors' performance in the Western Conference semifinals, they have one of the strongest benches in the NBA. So, it would be a shame to see Draymond or Jordan removed from the team.