Draymond Green's Mom Jumped to His Defense After He Punched Jordan Poole
Who is Draymond Green's mom? Following his fight with NBA teammate Jordan Poole, Draymond's mom came to his defense on social media.
In case you've been living under a rock, Draymond Green has always been one of the NBA's biggest instigators.
From several intense encounters with Rajon Rondo during the 2018 Western Conference semifinal series to a never-ending feud with former NBA player and current ESPN NBA analyst Kendrick Perkins, it seems the four-time NBA champ can't steer clear of drama. Clearly, this is true since he recently landed in hot water yet again.
Article continues below advertisement
On Oct. 5, the Golden State Warriors power forward got into a physical altercation with teammate Jordan Poole during practice and sucker punched the rising star. As expected, this didn't bode well with the organization and the league. Draymond took time away from the team, which apparently annoyed his mom since she recently came to his defense on social media.
Wait, what did she say? Keep reading to find out.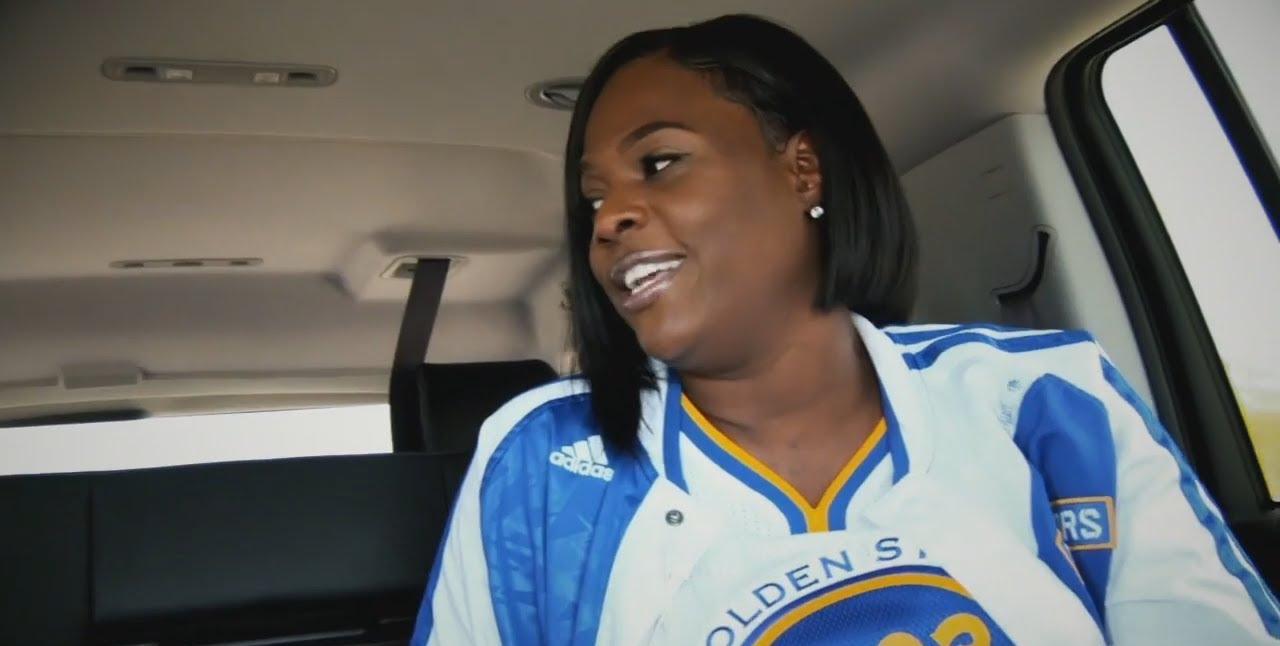 Article continues below advertisement
Who is Draymond Green's mom?
Now, before we delve into the drama, let's take the time to learn more about Draymond's mom, Mary Babers-Green. She married Wallace Davis. However, the two split when Draymond was young, and he had no relationship with his biological father growing up. Mary eventually married a man named Raymond Green — during this time, Draymond took his stepfather's surname.
When the four-time NBA All-Star was 12 years old, his mother and stepfather divorced. As a result, Mary raised Draymond, along with his siblings — LaToya and Torrian — as a single parent. Although she's a relatively private person, we do know a few things about Mary's difficult upbringing.
Article continues below advertisement
According to The Mercury News, Mary was "raised by a teenage mom in the struggle of poverty and became a teenage mom in the struggle of poverty."
Mary has always been a loyal supporter of Draymond's professional basketball career, so much so that she recently inserted herself into her son's latest drama with teammate Jordan Poole. Trust us — you're going to want to stick around to see what she said as well as to hear how the NBA community responded.
Article continues below advertisement
Mary came to her son's defense in a since-deleted Twitter thread.
After her son physically assaulted one of his teammates during practice, Mary came to his defense on Twitter before eventually deciding to delete her account. On Oct. 11, 2022, Mary tweeted, via Sports Illustrated, "They can get beyond this. Anything is fixable! Everything ain't always what you think you see!"
Article continues below advertisement
Mary argued with various other Twitter users for a bit but soon went as far as to claim her Olympic gold medalist son didn't sucker punch Jordan Poole. "That wasn't a sucker punch," she tweeted. "Dray didn't aggressively go to Poole. His hands were down. Man to man, you go over to talk (to ask what's up, what you say)! [He] got shoved and reacted ... End of story!"
This statement encouraged more arguments, and Mary finally chose to deactivate her account.
"Enjoy Twitter — I'll just leave the chirping for the birds and let 'em tweet," she wrote. "I'm going to deactivate this app so no one can say what I think or believe! I hope it can work itself out for the betterment of the Dubs!"