Enid's "JSS" Motto Didn't Exactly Work Out for Her This Time Around (SPOILERS!)
If you haven't seen the episode "The Calm Before," then you're probably wondering: What happened to Enid on 'The Walking Dead'? It's not good news.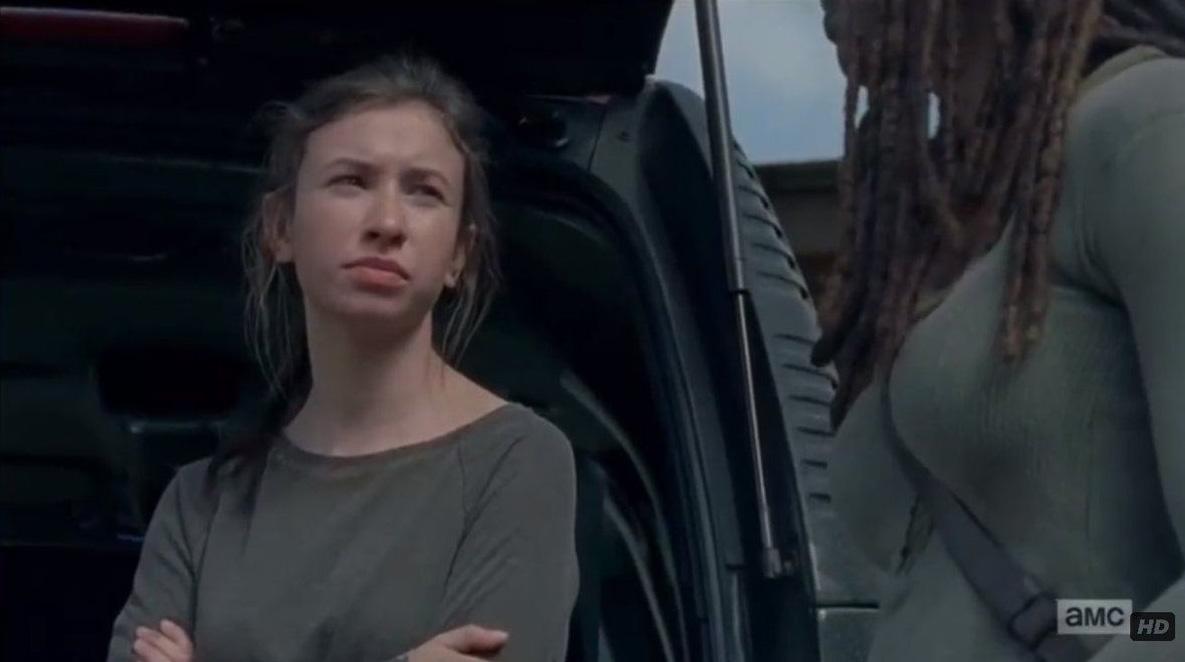 *Major spoilers for The Walking Dead ahead*
It may have gotten her to the Alexandria Safe-Zone, but it seems like Enid's "JSS" motto (Just Survive Somehow) didn't pan out in The Walking Dead's "The Calm Before." Along with Henry and Tara, Enid wound up getting her head chopped off and placed on a huge pike.
Many fans would agree that her sudden death was a tough pill to swallow. But how exactly did this happen?
Article continues below advertisement
What happened to Enid on The Walking Dead?
In the Season 9 episode, Enid and nine others, including Tara, Henry, Ozzy, Alek, D.J., Frankie, Tammy Rose, Rodney, and Addy, were taken and killed by the Whisperers. It was never actually revealed how they got overpowered, but their severed heads got placed on a line of 10 pikes, which signified Alpha's boundary line.
Article continues below advertisement
The group was found by Siddiq, Daryl, Yumiko, Michonne, and Carol. As each person's head was shown, flashbacks could be seen of people at the fair, asking about their whereabouts.
But wait, this isn't what Siddiq told the community. What really happened?
When Saddiq addressed the community in the Kingdom, he shared the bad news about the group being taken as prisoners and killed by the Whisperers. Meanwhile, he was left alive to tell the story and, apparently, create further division. However, Saddiq launched into a very different tale of what really happened.
Article continues below advertisement
He fabricated his story because he wanted the lost to be remembered as heroes. So instead, he claimed that the prisoners went down fighting. He said that they fought fearlessly and protected one another as if they were a family, and to support this account, flashbacks were shown of Enid fighting off the Whisperers with a knife.
As for what really went down, no one knows for sure. But Katelyn Nacon, who played Enid, has her own theory.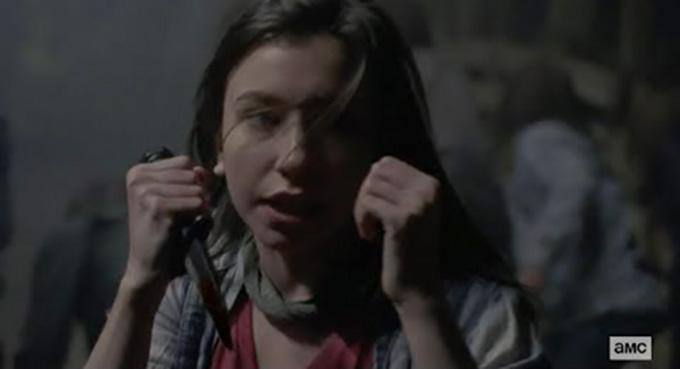 Article continues below advertisement
She said: "I think the majority of the people that were there just overpowered, because the thing is, there were more of them and there were less of us, so it turned into this situation of everyone who's there knows how to fight and knows how to survive, or they wouldn't be living as long as they did. So I think there were just way too many people and they couldn't overpower all those people so they were eventually taken over and… decapitated!"
Why was Enid's character suddenly killed off?
It's pretty weird timing, considering that Enid's character had developed so much and that she'd started a relationship Alden. With some help from Siddiq, she had also became the Hilltop doctor. But according to showrunner Angela Kang, there's no clear-cut reason for why Enid was among the chosen ten.
Article continues below advertisement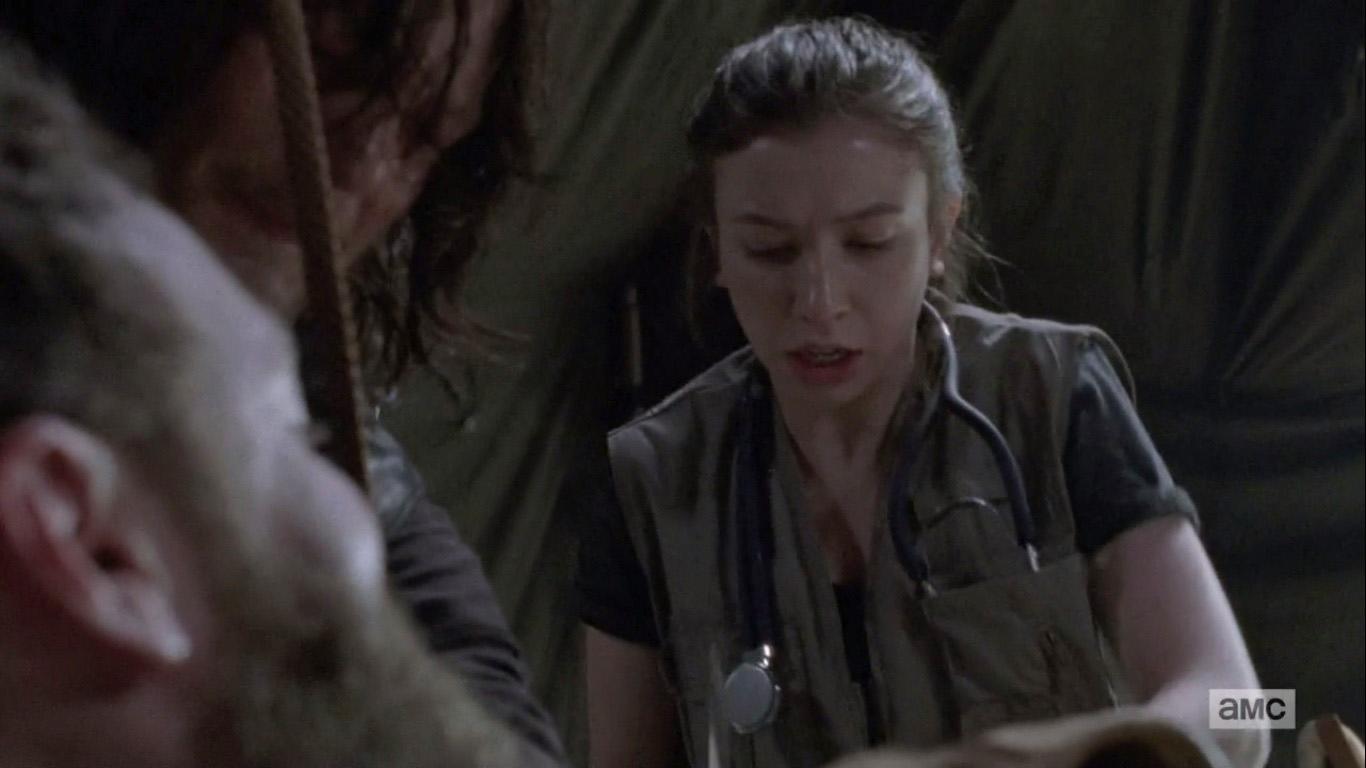 Angela explained: "It's really a mix of things. Because we think that with Alpha, in some ways, this is an act of terrorism. And the thing about it is it's terrifying because sometimes you don't exactly understand how or why she picked her exact victims. And so that's a big part of it. As well as, there are certain stories that we're planning into the future, and so sometimes we've swapped out characters for those reasons."
Article continues below advertisement
The show's co-executive producer, however, had a different explanation. Greg Nicotero said: "Ultimately, it's an organic decision, the way it evolves, like the relationship between Enid and Alden. You see a budding relationship and a budding romance, where people are rising to what makes them the best person they can be, like Tara. In many instances, some people find those realizations. In other instances, it's brutally torn from them."
Katelyn wasn't too thrilled about the news.
The actress literally found out just a week before shooting the episode, so it's not like she had much time to prepare for the departure.
Article continues below advertisement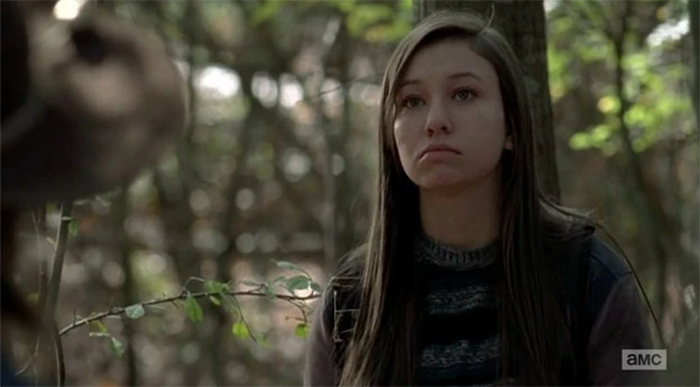 While describing her initial reaction, she said: "I mean, I was upset, for sure. Especially because it was kind of spur of the moment. Even though I knew it was a possibility throughout the year, it's always hard to hear that it actually is you. But I pushed through it. I got to move to California and knew that I had bigger possibilities. Only big things can come from this amazing show, so I wasn't too worried."
We couldn't agree more, but we're sure that her character will be sorely missed. You can catch new episodes of The Walking Dead on Sundays at 9 p.m. on AMC.