Father Gabriel's Eye on 'The Walking Dead' Is Giving People Concern Again
What happened to Father Gabriel's eye on 'The Walking Dead'? A Season 11 episode has fans worried about him again. Let's take a closer look.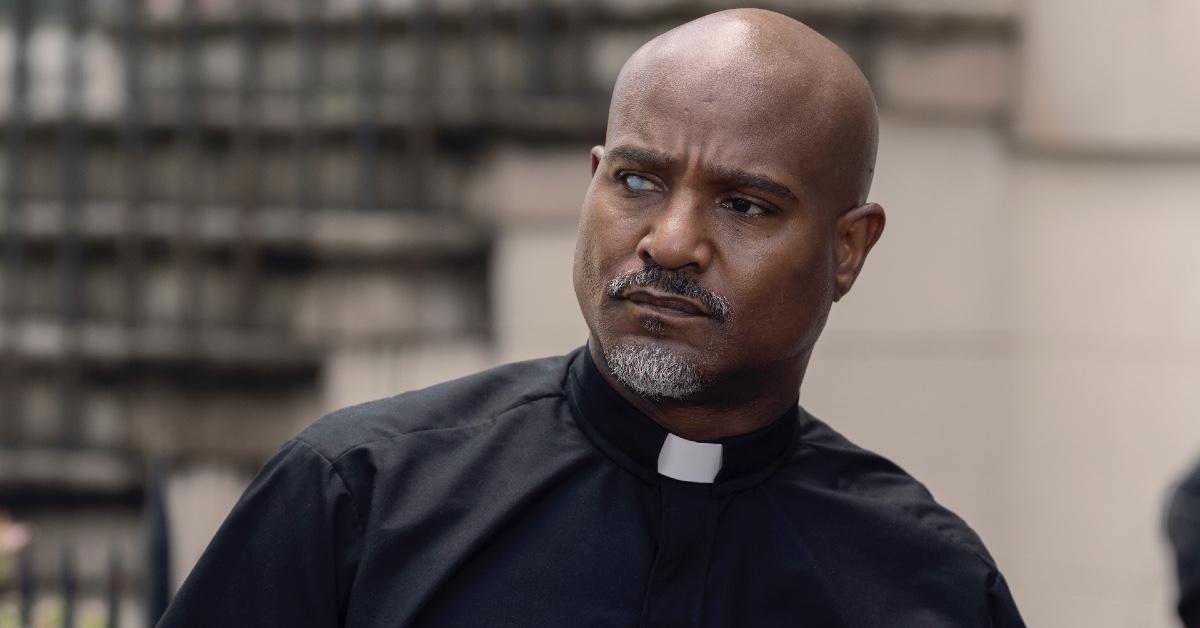 Post-apocalyptic horror show The Walking Dead has been keeping its audiences entertained and afraid for years now, but the list of plot twists and turns has no sign of letting up. On a recent episode, fans revisited the character of Father Gabriel, who during Season 8 experienced trauma that led to damage to his eyes.
Article continues below advertisement
What happened to Father Gabriel's eyes on 'The Walking Dead'?
Warning: mild spoilers for Season 8 of The Walking Dead.
In Season 8, Episode 5, Father Gabriel covered himself in walker entrails to escape the Sanctuary trailer with villainous Negan. After his escape, however, Father Gabriel quickly began to deteriorate. Executive Producer Denise Huth spoke to the after-show Talking Dead to hint that he decided to interact directly with walker innards that caused his health to decline.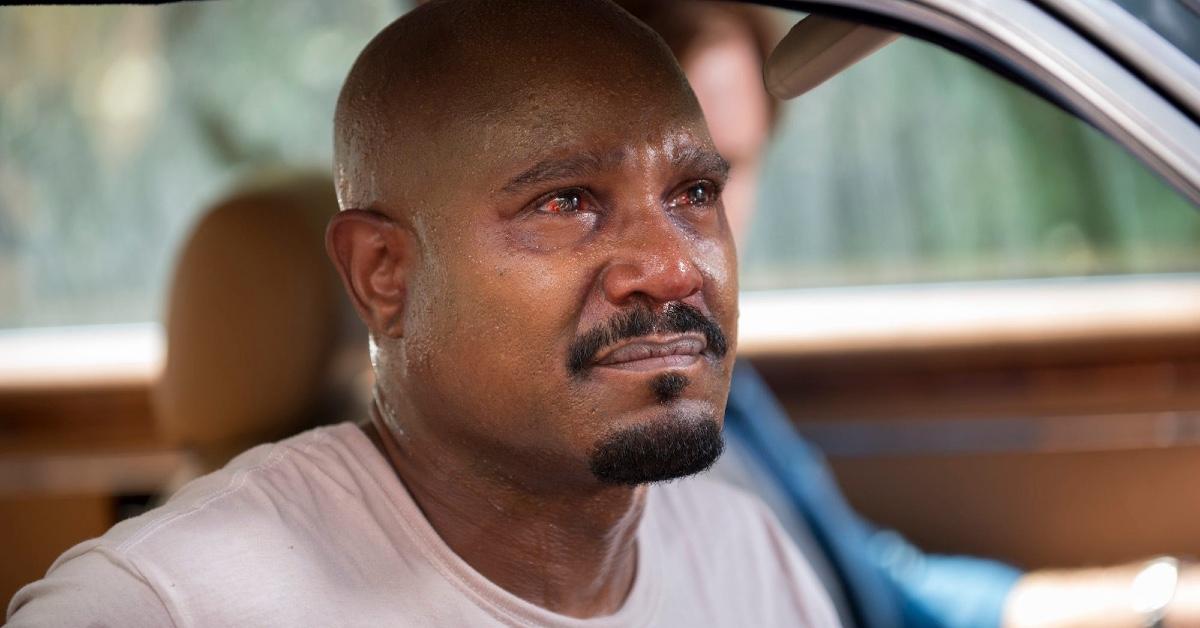 Article continues below advertisement
Insider captured the conversation where Denise said, "You know he's definitely doing well, clearly, with the eyes, he's very sick, he's been sick ever since he and Negan 'gut it up' back in episode five." When asked more directly if interaction with walker blood caused Gabriel's fever and eye deterioration, Denise confirmed.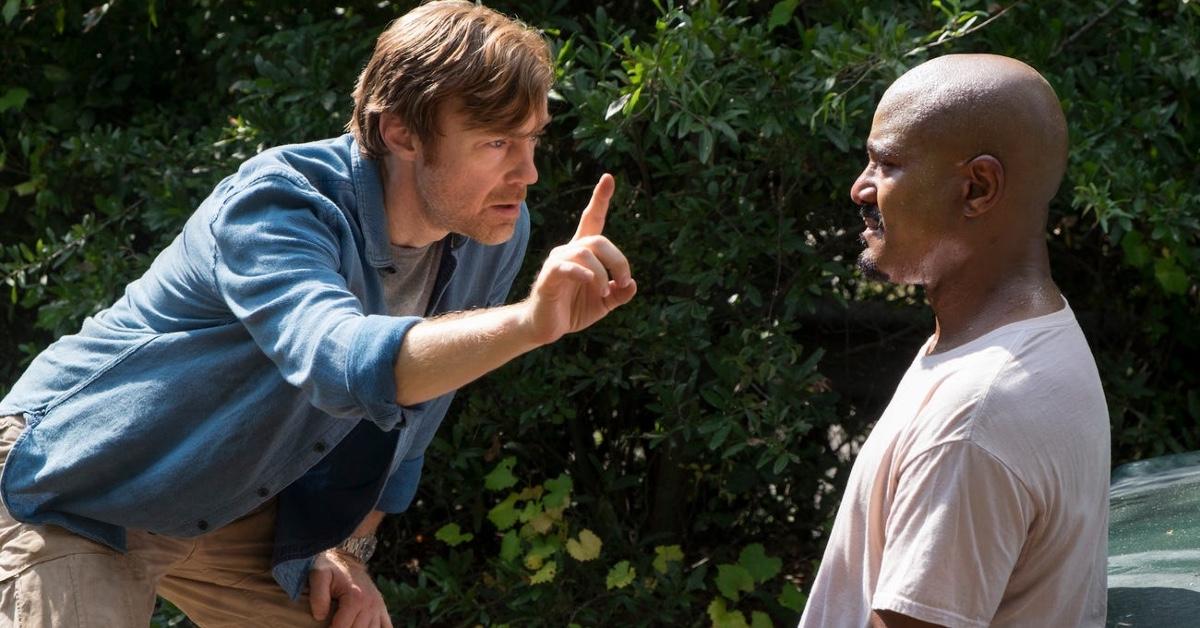 Article continues below advertisement
"The science we never really know," Denise said. "It makes sense. It's interesting, I always loved back in that episode, back in 805, where Negan says to [Gabriel], when they're starting to do it [cover themselves in walker guts], 'Haven't any of your people ever gotten sick doing this?' That was certainly an indication that Negan has seen that happen."
As a result of contamination, Father Gabriel would not turn into a walker himself, but rather, face bodily consequences.
Now, it appears Father Gabriel's eyes have reacted to the walker blood by going completely blind.
On a brutal episode of The Walking Dead on Mar. 14, 2021, fans saw the return of Father Gabriel, this time making hard decisions. In an interview with Entertainment Weekly, actor Seth Gilliam, who plays Father Gabriel on the show, offered insight into what's going on in the episode.
Warning: Mild spoilers for Season 11 of The Walking Dead.
Article continues below advertisement
The interviewer asked Seth a question regarding his colored contact lenses and seemingly confirmed that the blindness in Father Gabriel's eye is due to his experience in Season 8.
"... [The contact] is not uncomfortable at all, really ... I have a lens tech, Justin Face, who has to put drops in it every 15 to 20 minutes or else it sticks to my eyeball," he said. "Aside from the sticking to the eyeball every once in a while, it's just cool. I think it's a great look. I like it. Love the eye."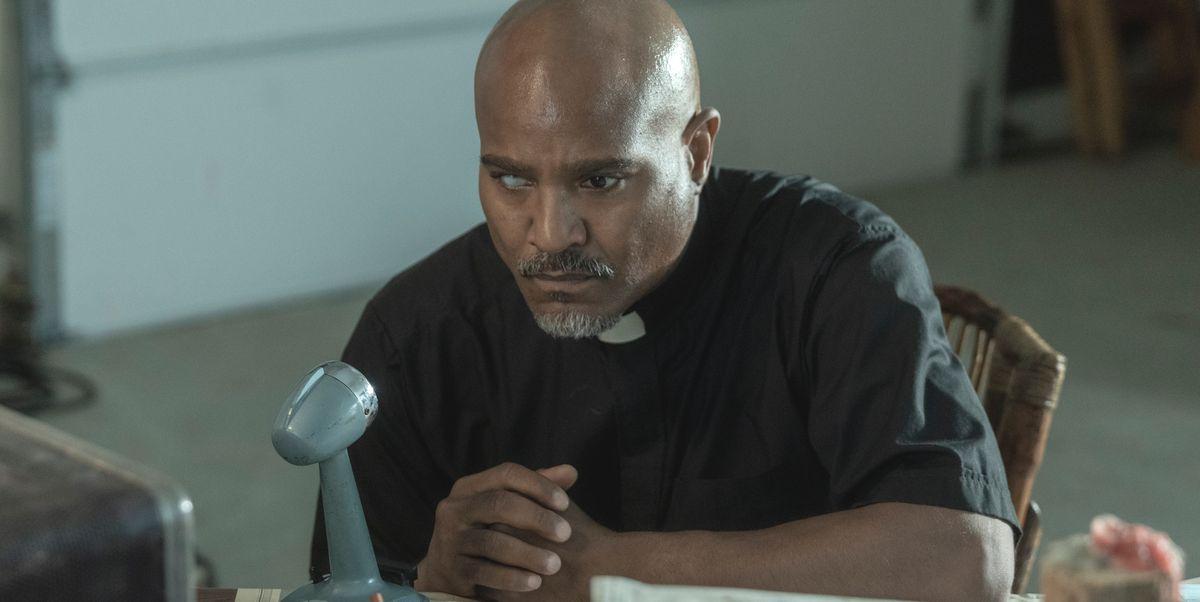 Article continues below advertisement
The look is drastically different from where we last left Father Gabriel, whose visage was far more bloody immediately following his escape from the Sanctuary. That being said, it appears he has (for the most part) healed without turning into a walker, which is a new development for the show.
It sounds like The Walking Dead fans can look forward to future exploration of the benefits and dangers of walker blood. Father Gabriel's character canonically died in the comics — but with him still alive on the show, there's bound to be a few surprises in store!
The Walking Dead airs Sundays at 9 p.m. ET on AMC.