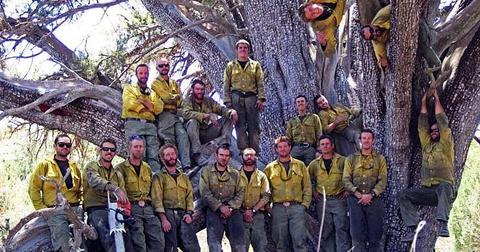 The Granite Mountain Hotshots Tragedy Will Never Be Forgotten
By Katie Garrity

Updated
When lightning struck near Yarnell, Ariz., no one in the town thought it would ignite not only a wildfire, but also a national tragedy in the firefighter community. The Yarnell Hill Fire was a wildfire near Yarnell, Arizona on June 28, 2013.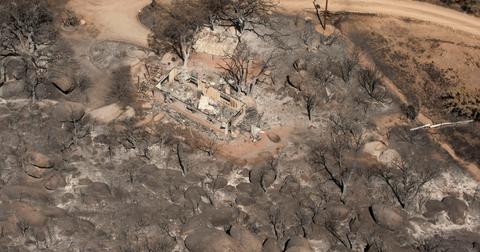 The Yarnell Hill Fire in Arizona was one of the deadliest wildfires in American history.
The Yarnell Hill Fire is the sixth-deadliest American firefighter disaster in history and the deadliest wildfire ever in the state of Arizona, and until 2014, the wildfire was the most-publicized event in wildland firefighting history. In 2017, Columbia Pictures released a film adaptation of the Yarnell Hill tragedy in 2017, titled Only the Brave starring Taylor Kitsch, Josh Brolin, and Jeff Bridges.
Around 5:30 p.m. on June 28, 2013, dry lightning ignited a wildfire on Bureau of Land Management lands near Yarnell, Ariz., a town of approximately 700 residents just northwest of Phoenix. Two days of burning led to strong winds that reached more than 22 mph and pushed the fire from 300 acres to over 2,000 acres. A long-term drought affecting the area contributed to the fire's rapid spread and erratic behavior, as did temperatures of 101 °F.
Only one Granite Mountain Hotshot survived the fire.
On June 30, firefighters with the Prescott Fire Department's interagency called the Granite Mountain Hotshots were overrun and killed by the fire. Prescott Fire Chief Dan Fraijo later confirmed that all 19 were from the Granite Mountain Hotshots. Juliann Ashcraft said she found out her firefighter husband, Andrew, was among the dead by watching the news with her four children. "They died heroes," she said, crying and wiping tears away from her eyes. "And we'll miss them. We love them."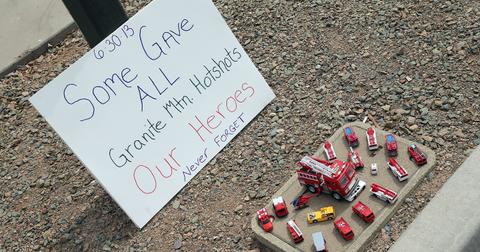 He was rescued by a member of the Blue Ridge Hotshots and the two along with other Blue Ridge Hotshots attempted to rescue the trapped Granite Mountain Hotshots but were forced back by the intense flames and heat of the fire.
Because of the COVID-19 pandemic, the community of Yarnell hosted a virtual remembrance event.
The Daily Courier reported that due to the COVID-19 pandemic, the remembrance event for the lost firefighters in the Yarnell Hill Wildfire would be a bit different this year. Two events, one virtual and one on the Yavapai County Courthouse Plaza, were held to remember the 19 Granite Mountain Hotshots who died seven years ago fighting the Yarnell Hill Wildfire.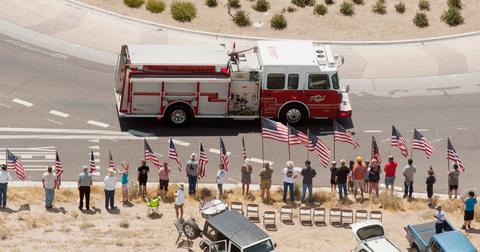 The Daily Courier explained, "In Prescott, the Yavapai County Courthouse Plaza will ring the courthouse bell 19 times, beginning at 4:42 p.m. The bell-ringing is a silent moment of reflection, and no public comments are planned."
They also reported that on June 30, the Granite Mountain Interagency Hotshot Learning and Tribute Center at the Prescott Gateway Mall plans to place a memorial wreath in remembrance of the fallen Hotshots, but there will be no formal ceremony.