I don't know about you, but I'm a total sucker for most of Netflix's original series — from Girls Incarcerated to Chef — the online streaming service is constantly creating and adding awesome new flicks. And Netflix's latest original series, Exhibit A, added on June 28, is seriously changing the game.
Here's a tip before you turn it on, though — definitely watch the trailer below beforehand. Exhibit A is a true crime series, and it definitely isn't for the faint of heart.
Basically, it's all about how you shouldn't trust the criminal justice system.
That's Exhibit A in a nutshell. Each episode discusses a different case in which innocent people have been wrongly convicted of crimes they didn't do, according to the Netflix description.
The docu-series looks at how people were framed, using various forensic tools, like blood spatter or DNA testing. It's pretty cool, honestly, and will make you feel like you're on CSI as you mull over the flaws in each case.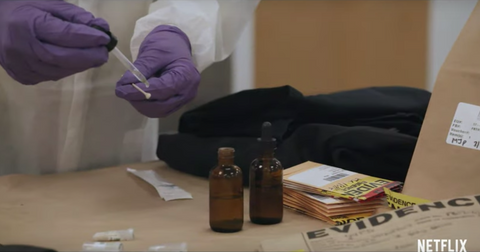 Episode 1: "Video Forensics" details George Powell III's infamous story.
The first episode follows George Powell III, who was wrongly convicted of robbing a 7-Eleven. He's now on year 10 of a 28-year sentence. The episode proves "forensic experts see what they want to see," while analyzing surveillance tapes, according to the description on Netflix.
Responding to the show, Powell told KWTX he's received support from across the U.S. "That support has been a pillar to my survival," he said.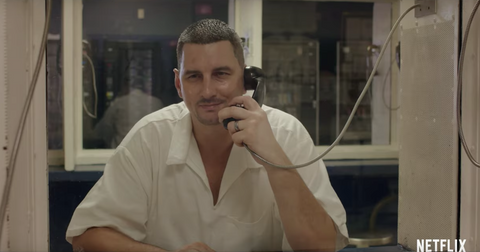 Episode 2: "Blood Spatter" is where things get messy.
The next episode tells the story of another Texan who was wrongly incarcerated for killing her husband.
Police had used flawed blood spatter as evidence, according to Netflix's description. So before watching, make sure you have your magnifying glass in hand!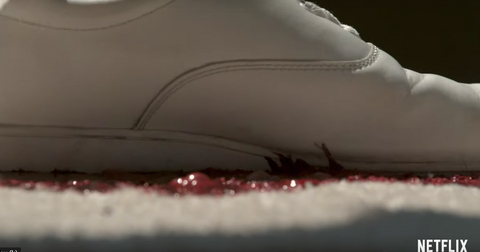 Episode 3: "Cadaver Dogs" reveals a flawed system.
There is seriously no denying that a well-trained cadaver dog is a good pup through and through. However, the next episode follows a case in which Detroit police misused them to wrongly convict a man whose daughter went missing. Woof.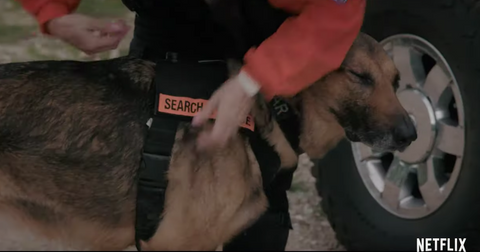 Episode 4: "Touch DNA" follows a tough case.
The last episode called "Touch DNA," takes place in Brooklyn, N.Y.
According to the description, it follows how an innocent man was accused of assault, because most of the DNA testing was based on deduction, as opposed to hard evidence.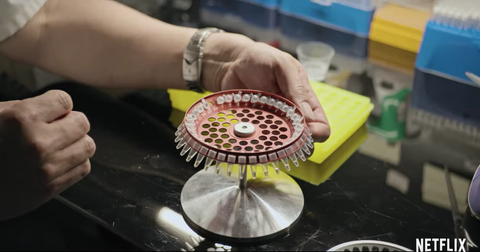 The director has ample experience working on true crime shows.
The director and producer of Exhibit A, Kelly Loudenberg, has worked on other renowned docu-series of the like, according to her IMDB page.
There's a pretty likely chance you've seen Loudenberg's other Netflix original series from 2017, known as The Confession Tapes. Watch the trailer for that, too — it's another chilling watch.
Hopefully this new show ends up bringing some important issues to light. There are clearly deep faults in the justice system that are not being addressed.
Meanwhile, I'll be hunched over my computer, watching this with a hefty bowl of popcorn... most likely with the lights on. For real, this s--t is terrifying.