The Hater Dating App Used to Connect People Over Their Dislikes, but What Happened to It?
The Hater app's founder believed that sometimes the things you hate create the strongest bond, but what happened to the unique dating app?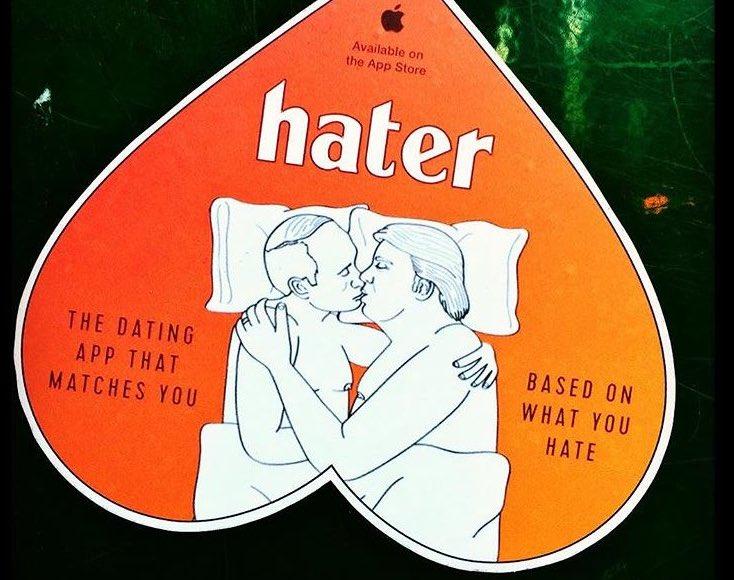 With as many dating apps as there are, it seems like you should be able to meet every potential fish in the sea. While Tinder, Bumble, and Hinge definitely dominate the scene, there are others offering new and creative ways to find a potential partner.
Usually, your dating app matches are based on similar likes and physical attraction, but what if you were matched based on your dislikes instead? That's what the Hater app did — but what happened to it?
Article continues below advertisement
What is the Hater app?
An idea started by a former Goldman Sachs employee who quit his job to pursue comedy, the Hater app started, literally, as a joke.
"I started in finance, and I quit to become a comedy writer, and Hater was actually a comedy sketch idea I had originally," the app's founder Brendan Alper told CNBC. "But when I told people about it, everyone just loved the idea so much that I figured this has to be a real app."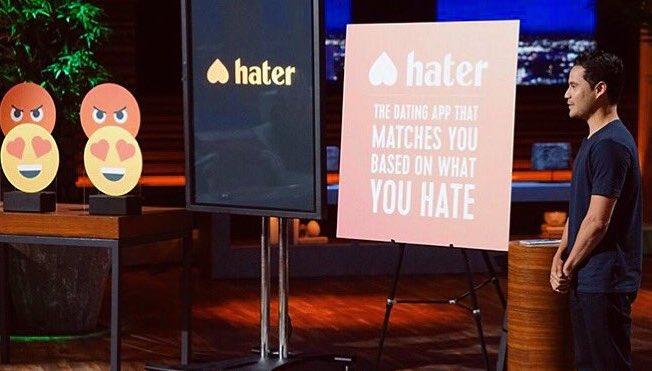 Article continues below advertisement
Once you create a profile, you swipe left or right on different topics depending on whether you love or hate them and the app's algorithm will match you with people who have similar tastes.
To launch the app, Brendan took his idea to Shark Tank, where his dating app was supported by Shark Mark Cuban, who gave him $200,000 as a starting investment, though instead Brendan ended up raising $1 million in venture capital funding.
In 2017, the dating app launched to seemingly some success, being downloaded over 1 million times in its first year.
Brendan also made it a point to say that the point of the app wasn't to hate on people or minorities, but more about connecting over menial distastes.
"There are optimists and there are pessimists out there, and we really emphasize the fact that this is about hating stubbing your toe or a crowded subway. It's not about hating groups of people or anything like that," Brendan said.
Article continues below advertisement
What happened to the Hater app?
Despite launching to decent success, the dating app's reign didn't last long. While the Hater app website is still active, the app appears to have been removed from the app store, and the company's Twitter hasn't been active since 2018.
Even in 2019, only two years after the app's launch, users on Reddit reported not being able to find many people in their area, proving the app's success was not meant to last long.
There is no official statement from the company about their closure, but it appears to have been shut down. During Brendan's interview with CNBC, he admitted that the app wasn't making any money at the time, so they were planning on implementing advertising and premium subscriptions, though it appears that never panned out.
Luckily, there are plenty of other dating apps to try if you're still looking for love, even if you're over the original trio of options.