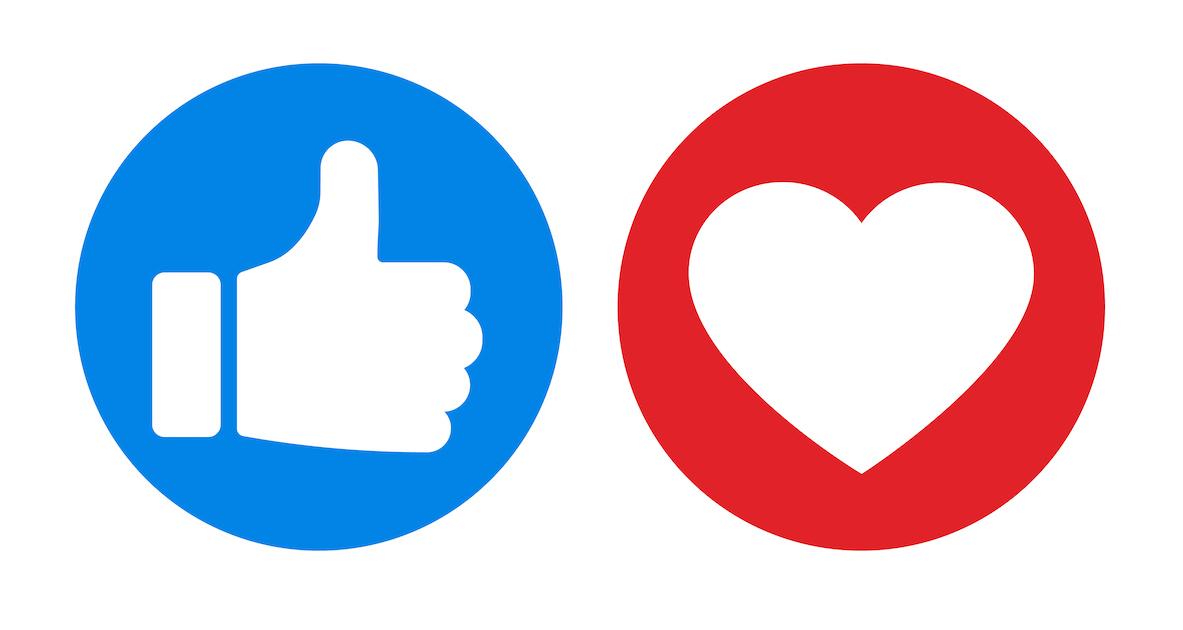 Facebook Dating Is a Thing Now — Here's How It Works
How does the Facebook dating app work? Plus, how to sign up and what users are saying about finding your crush on the social media platform.
Just when you thought Facebook was just for grandmothers and political espionage, the social media platform announced the launch of a dating app in the U.S.
Article continues below advertisement
Facebook Dating gives users — ages 18 and up — new features within the app that will hopefully land them a successful relationship online. However, it's not as simple as having a Facebook profile.
So, how does the Facebook Dating app work?
According to Wired, Facebook users will have to set up a separate profile and the service will match you up with singles based on your "location, indicated preferences, and other factors."
You can also choose to match with people who are in the same Facebook group or attend the same Facebook events as you.
Article continues below advertisement
Facebook will also be using new safety features to ensure the success of Facebook Dating, including the ability to turn off matching with your friends and family (very important) and blocking people from seeing your Facebook Dating profile. (Sorry, mom).
Article continues below advertisement
How do you sign up?
The process is relatively simple. Facebook Dating will live in the app as a tab. Once you enter, you will be asked to list your gender and the gender you are interested in. Other details you can list in your profile include: your height, religion, job title, where you work, where you went to school, and whether you have children.
Article continues below advertisement
From there, it's time to add photos — Facebook Dating allows you to upload up to nine photos — as well as icebreaker questions a la Hinge.
Once your profile is ready to go, Facebook can match you with people within 100 miles of your location, and matches will be presented one at a time.
Can you swipe right on Facebook Dating? 
Not quite. Instead of swiping right or left, users will be required to start a conversation with their match by responding to a photo or one of the icebreaker questions.
If you are not interested in your match, you can just click the "Not Interested" button. There will also be a "Second Look" feature if you want to go back to a match you initially turned down.
Article continues below advertisement
Facebook Dating is international!
Going on a trip? Just update your location and start matching abroad. Facebook Dating is currently available in Argentina, Bolivia, Brazil, Canada, Chile, Colombia, Ecuador, Guyana, Laos, Malaysia, Mexico, Paraguay, Peru, the Philippines, Singapore, Suriname, Thailand, Uruguay, and Vietnam.
The app is expected to launch in Europe in early 2020.
Article continues below advertisement
Instagram is also getting into the dating app action with Secret Crush!
Not to be excluded, Facebook is allowing users to select nine Facebook and Instagram friends who you want to add to your Secret Crush list.
This means if you have a crush on someone you follow on either Facebook or Instagram who follows you back — aka no celebrity crushes — you can add them to your list and they will get a notification. If they also pick you for their list, Facebook will match you and reveal your names.
If they don't match with you, your secret crush is still safe. We don't know about you, but Mark Zuckerberg playing matchmaker doesn't sound like the best idea.
Are you signing up for Facebook Dating?