We're Still Mourning the Loss of This Major Character in 'The Walking Dead'
What happened to Henry in 'The Walking Dead?' Find out how Henry was killed during Season 9, plus, more season finale spoilers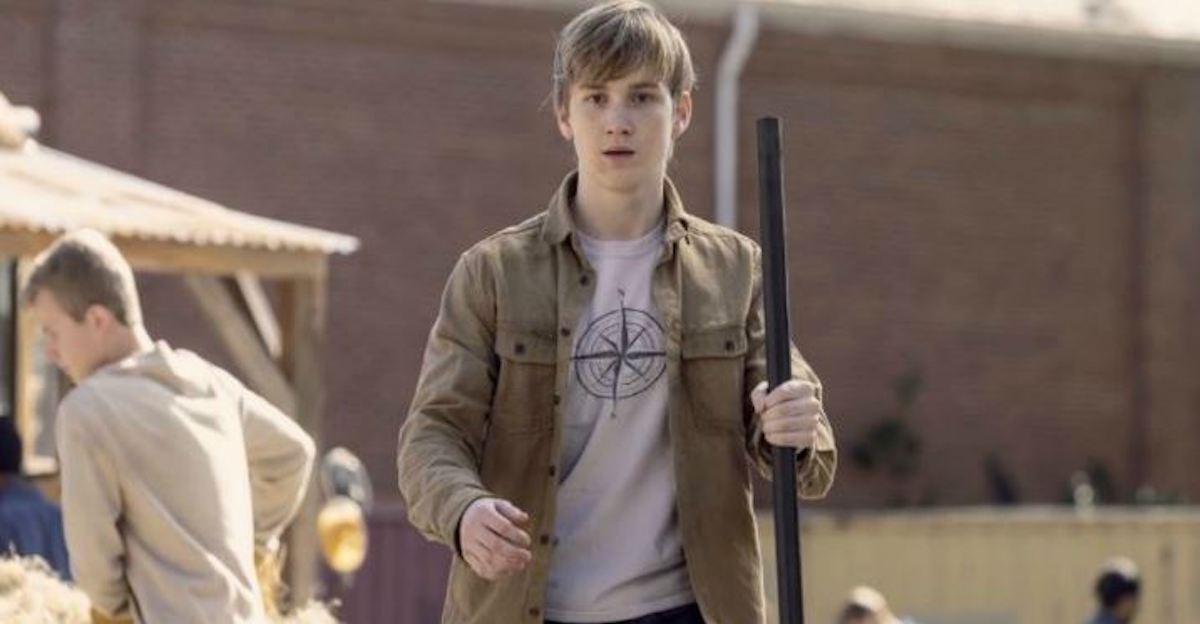 Killing off major characters in The Walking Dead has become somewhat of a norm for the show. However, nothing prepared fans (except if you're a fan of the comic books) for the Season 9 episode "The Calm" of the AMC show.
Article continues below advertisement
Fans watched as a few of our favorite characters — Daryl (Norman Reedus), Carol (Melissa McBride), Michonne (Danai Gurira), and Yumiko (Eleanor Matsuura) — were captured by Alpha (Samantha Morton) and her gang of Whisperers.
Alpha tells Daryl that the two communities can live peacefully alongside one another as long as no group crosses into Whisperer territory. Before sending the group on their way, she reveals that the border has been clearly marked.
Article continues below advertisement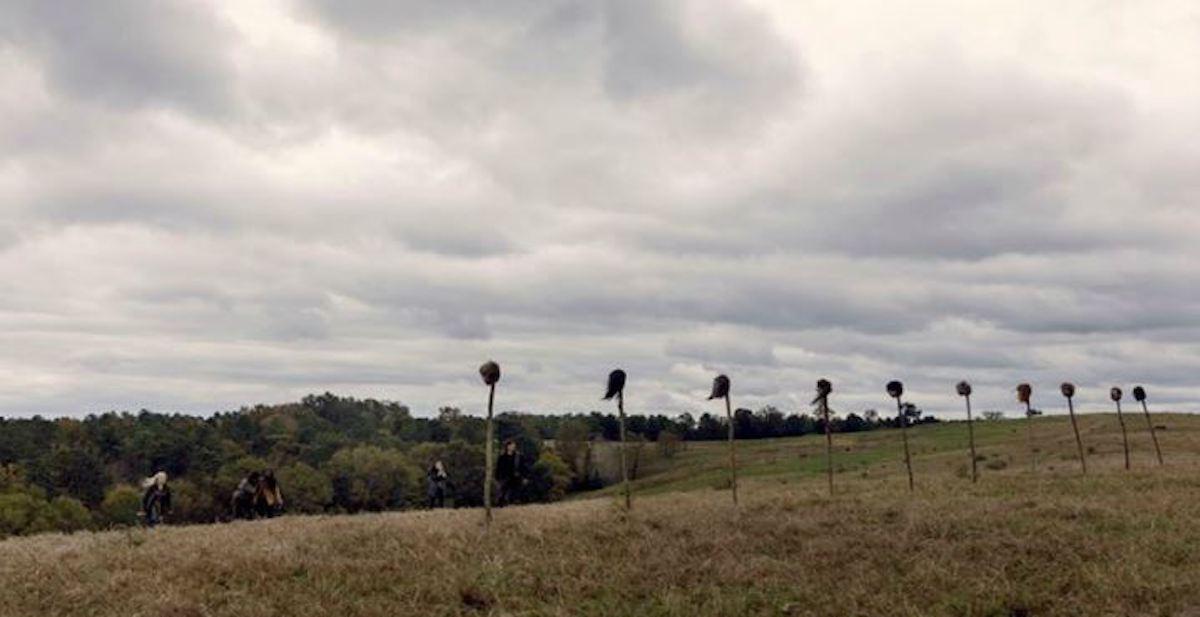 As the gang heads home, they come across 10 decapitated zombie heads on spikes. However, when the group draws closer, they realize that each spike contains one character from the series. In a montage of flashes, it is revealed which character has seen their final day on the series.
Article continues below advertisement
Saving the most heart-wrenching for last, young Henry is the final character to be revealed as deceased. Poor, Carol!
So, what happened to Henry? 
Article continues below advertisement
Prince Henry was becoming a major player in Season 9. So, what do TWD writers do best when they build a character's storyline? Yes, they get the axe, or in this case a spike.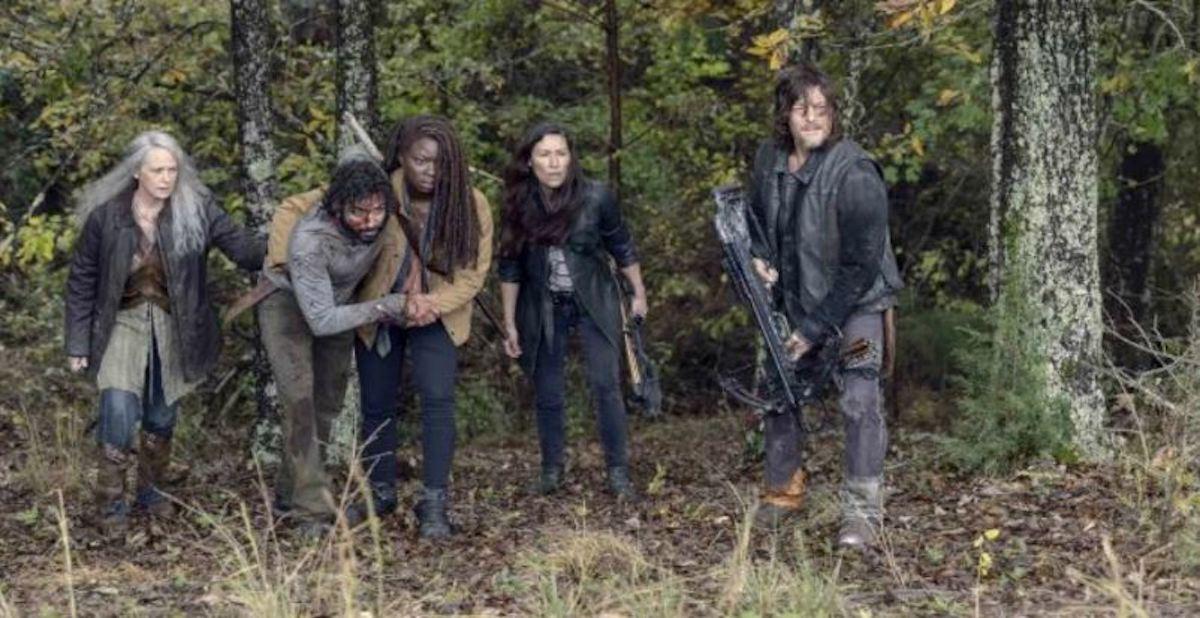 Article continues below advertisement
Alpha and her Whisperers decided to take 10 characters from different communities in retaliation against Daryl and Henry who took Lydia (a former Whisperer) into their community.
Though they fought hard, the captured group falls and us fans are left mourning the loss. The death of Henry affected Carol and Ezekiel's storylines as the pair split shortly after the death of their "son."
Article continues below advertisement
In an interview with CinemaBlend, show runner Angela Kang talked about the Season 9 finale.
"The interesting thing is we always went at this season knowing that by the end of the season, I felt like Carol's fairy tale comes to an end, and she has to go into the next chapter of the story. The sad reality of couples who lose a child is that it often breaks up the marriage," she explained. "Whether it's because [the death] itself is the thing that causes the problem, or it just reveals the cracks that were always there, whatever it is; or the grief is so much, and people can't connect in their grief.
She continued, "That's something that's actually a common thing that happens with couples, and we wanted to kind of explore the truth of that happening."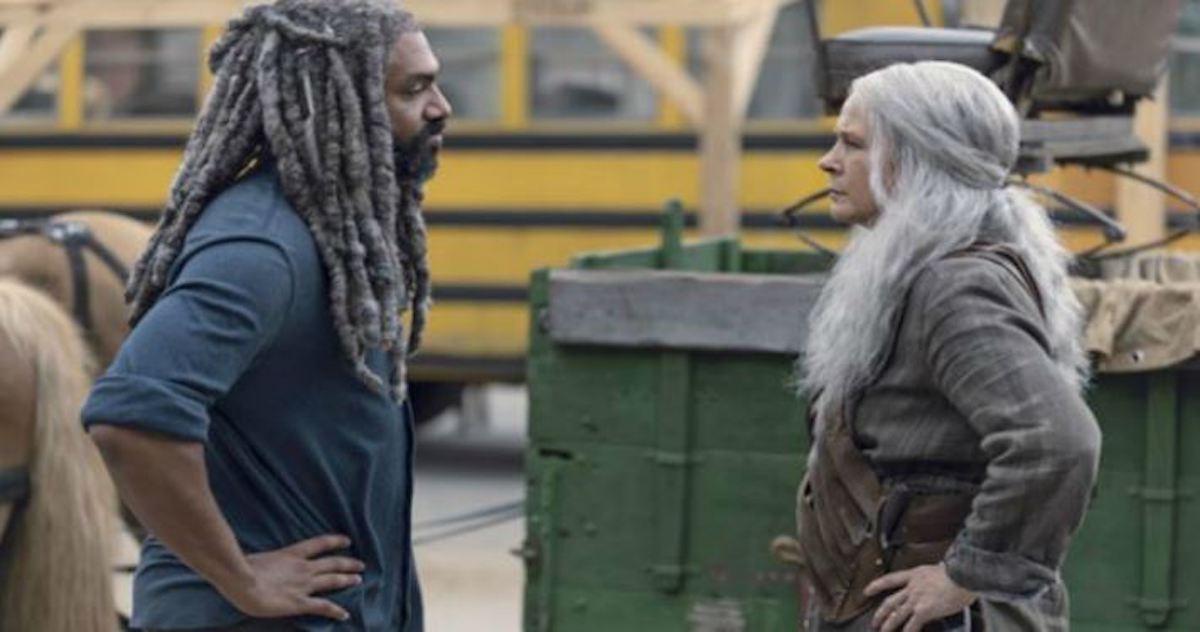 Article continues below advertisement
Does Henry's death really mean the end of Carol and Ezekiel's relationship? 
Fans are questioning if the death of Henry really marked the end for Carol and Ezekiel's relationship on the show. In the Season 9 finale, we watched as Carol (who is now coping with the loss of two kids) is trying to mourn and process her current reality.
Article continues below advertisement
She makes the decision to head to Alexandria without her "king" and his ring.
"I think for Carol, Henry and Ezekiel were all part of the same package for her. She was this person who started with a family, but it was the most dysfunctional, abuse relationship she could be in," Angela added. "She lost a child. And that changed her for the positive for the most part, I think. It gave her a kind of strength in that aftermath, but it also pained her."
The show runner continued, "So I think we wanted to tell a chapter of the story where it's like, she literally fell into the middle of a fairy tale kingdom. And that was all going along with stuff that was set up in the comic, but with our own variations on it. And then it's like, again, the death of a child has shaken her out of that as well."
Well, we certainly can't wait to watch Carol's storyline in Season 10. Who knows, maybe she'll finally get together with Daryl!