Jar Jar Binks Disappeared After 'Revenge of the Sith' — or Did He?
What happened to Jar Jar Binks after 'Revenge of the Sith' ended? He never appeared again canonically — at least not on screen.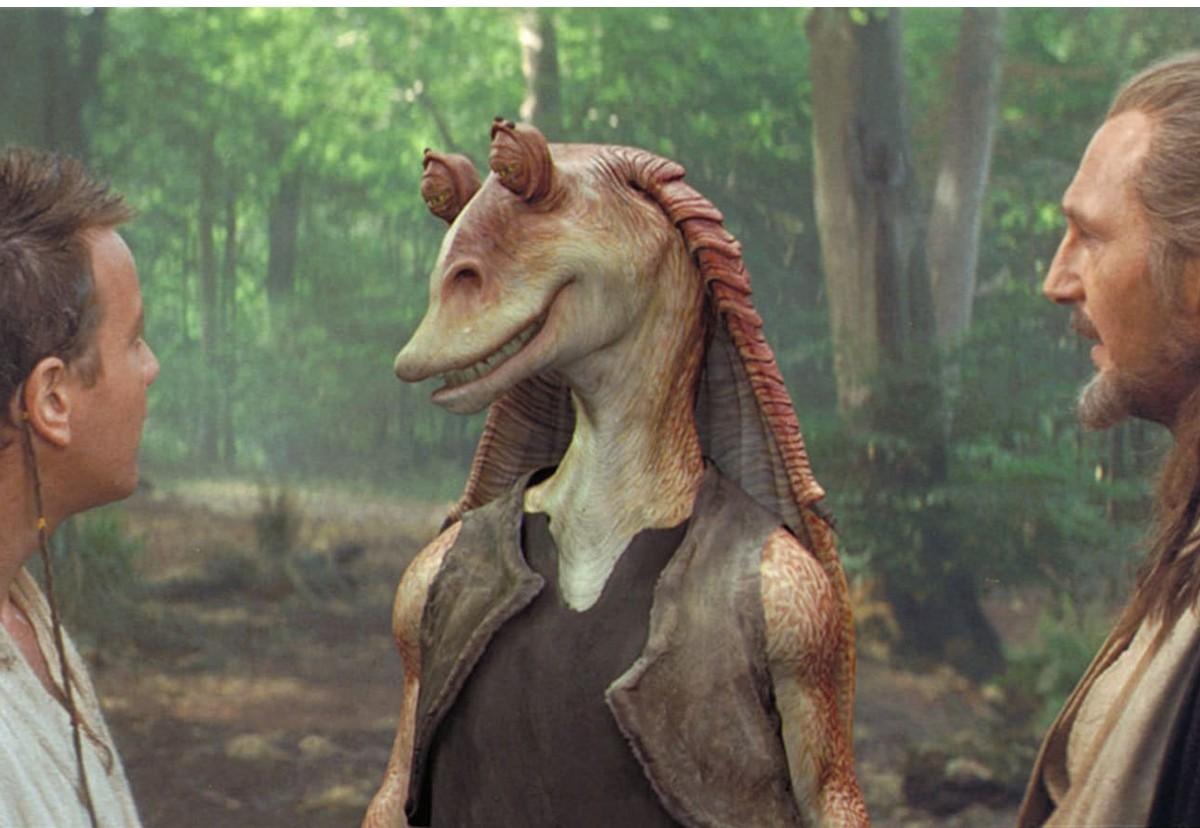 Is Jar Jar Binks the most hated character in Star Wars? Possibly — but not for the reasons you might think.
The Gungan first appeared in The Phantom Menace and prompted plenty of negative reactions from fans. But in-universe, he made a pretty sizable "oops" worthy of criticism. He was the one responsible for transferring emergency powers to Chancellor Palpatine, and everything went downhill from there.
Article continues below advertisement
This was Jar Jar's last big moment in the prequel films — but do we know what happened to him after Revenge of the Sith? The truth is actually much sadder than anyone expected.
Here's what happened to Jar Jar Binks after the 'Star Wars' prequels.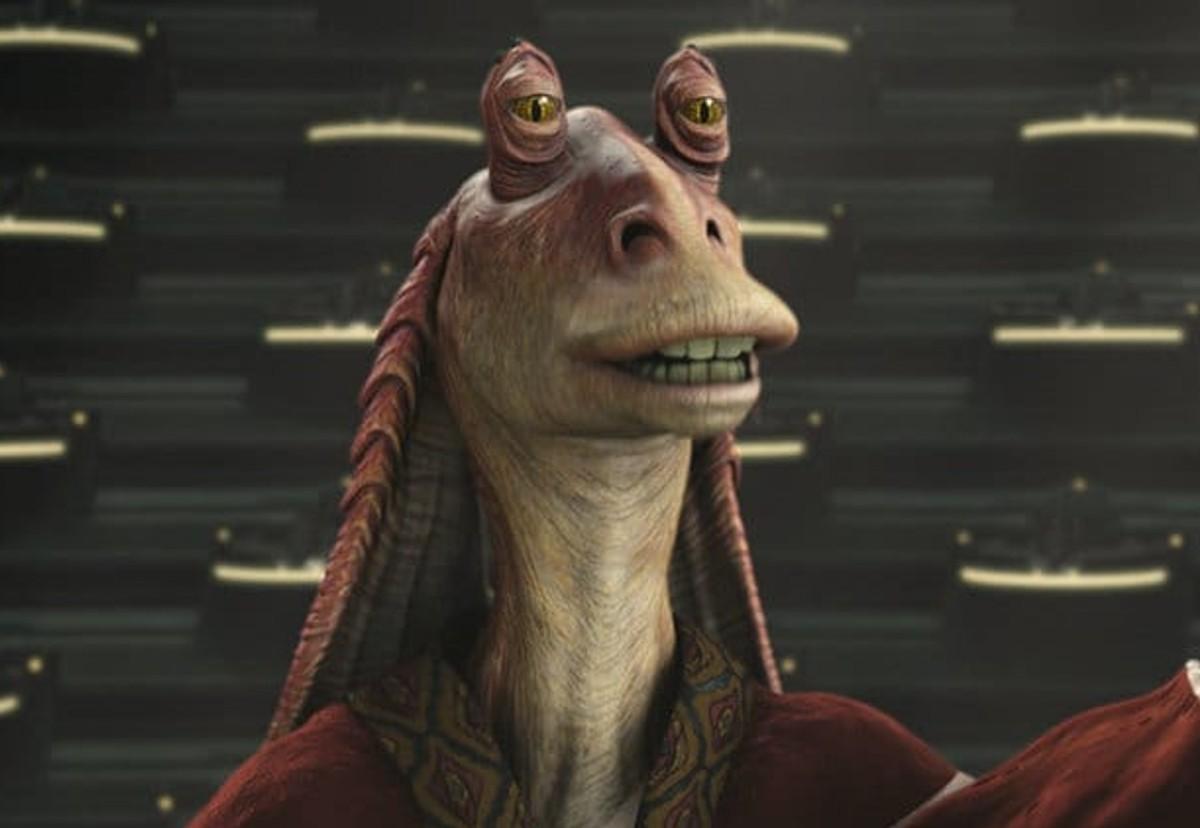 Article continues below advertisement
Jar Jar Binks's role in Star Wars progressively diminished with each new prequel film — so much so that he can only be seen briefly at the end of Revenge of the Sith. He appeared at Padmé Amidala's funeral on Naboo and, according to a novel released over 10 years later, likely never left the planet after that.
Chuck Wending's 2017 Star Wars Aftermath: Empire's End included a brief interlude featuring Jar Jar on Naboo. The Gungan, now a street performer in the planet's capitol city, tells a young boy he made mistakes in the past that can't be forgiven. The author implies everyone, including Jar Jar himself, blamed him for the galaxy tumbling into darkness.
Article continues below advertisement
An excerpt from the interlude reads:
"The clown, they called him. 'Bring the clown. We want to see the clown.' ...The adults, though. They don't say much about him. Or to him. And no other Gungans come to see him, either. Nobody even says his name."
While the implications for the character's lonely, sad end all but guarantee we'll never see Jar Jar on screen again, the same can't be said for the actor who portrayed him in the prequels.
Article continues below advertisement
The actor who played Jar Jar returned to 'Star Wars' — sort of.
Ahmed Best may have brought the character of Jar Jar Binks to life for the very first time, but his Star Wars experience was far less magical.
Article continues below advertisement
He was treated so badly by fans of the franchise that his mental health suffered. So when it was announced he would return to the Star Wars universe after speaking out about his experience, fans rushed to support him.
This time, Ahmed played Jedi Master Kelleran Beq, host of YouTube's official Star Wars series Jedi Temple Challenge. It's a lot like Legends of the Hidden Temple, featuring real kids competing in various challenges. But it's all Star Wars-themed. (How do I sign up?)
Returning to Star Wars was a dream come true for Ahmed, who is now considering telling the full story of his experience in the aftermath of the prequels.
Article continues below advertisement
The 'Darth Jar Jar' theory was never technically disproven.
Years ago, a Reddit theory began circulating that suggested Jar Jar Binks' quirks were all an act. Beneath his clumsy demeanor, according to the internet, lay an expertly trained Sith Lord just waiting for the right time to strike.
Technically, Star Wars canon has yet to disprove the possibility that Jar Jar was a master of the dark side.
Ahmed has said he would consider reprising his role as Jar Jar, and what better way to do that than playing the evil version of the character? Fans want what they want.