Kasie Hunt Shared the "Bittersweet News" that She Is Leaving 'Way Too Early' and MSNBC
Kasie Hunt hosted 'Kasie DC' from 2017 until 2020, and she then led 'Way Too Early' for less than a year. Now, the correspondent is moving on.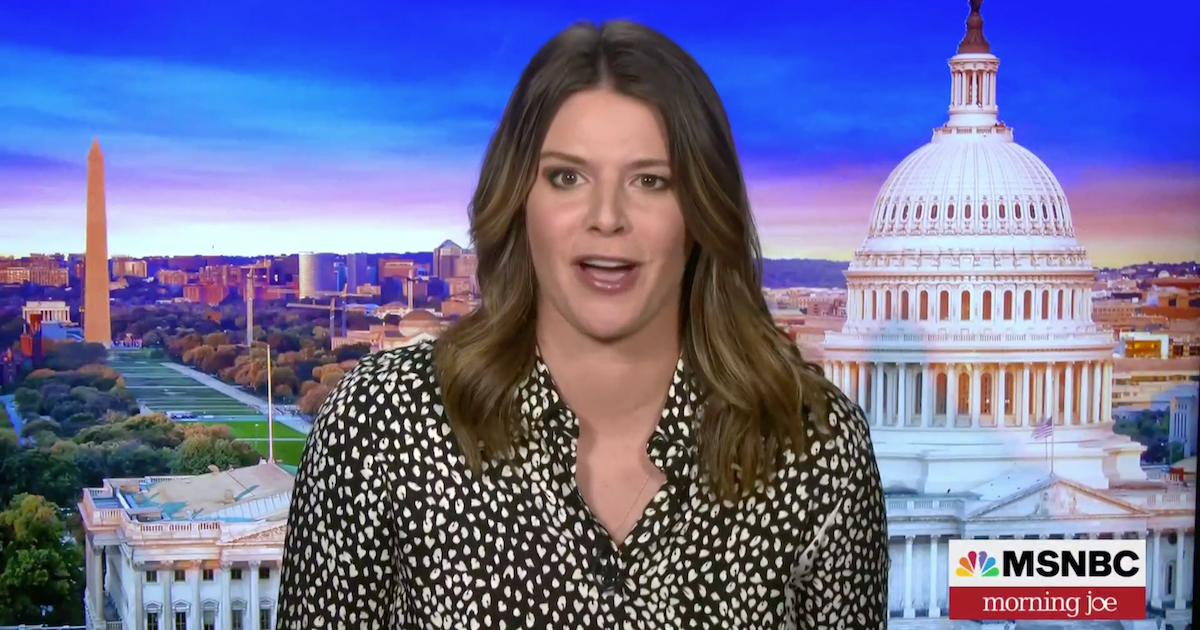 Another big change is in the works for Kasie Hunt, the host of MSNBC's Way Too Early. During the July 16 broadcast, the NBC News Capitol Hill correspondent announced that she would be leaving the morning series after less than a year in the role.
Article continues below advertisement
The move marks the second major pivot for the host, whose nightly series, Kasie DC, concluded in September of 2020 (though the program had arguably one of the cleverest TV show titles ever, right?)
Read on to find out what Kasie had to say about her future, and for the refresher on the cancelation of Kasie DC.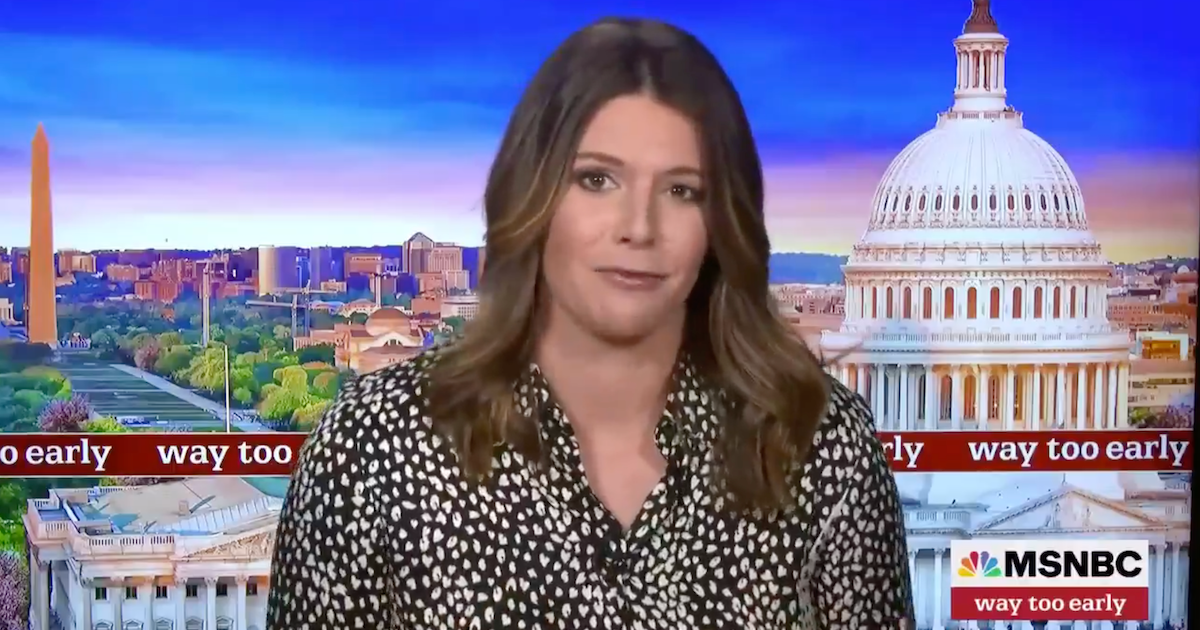 Article continues below advertisement
Why is Kasie Hunt leaving 'Way Too Early'?
The 36-year-old confirmed her departure from the early morning series on the July 16 broadcast.
"I've got a little bit of bittersweet news from me this morning," she said during the show. "This is going to be my final broadcast with all of you up way too early. I've really loved spending most of the last year with all of you — seeing pictures of your pets and your babies and learning why you're awake and watching — and, of course, bringing you the news."
"I'm going to have more on my next adventure coming up in the next few weeks but, for now, I just want to say thank you to everyone at NBCNews, MSNBC, of course to Mika [Brzezinski] for always insisting that you should know your value," Kasie continued.
Article continues below advertisement
"Particularly, I also want to say thank you to the amazing teams who make this show happen every morning. They do an amazing job putting together four hours of TV, and they make it look easy for all of us. I promise you, it really isn't," the host added. "But, most of all, thank you to all of you for getting up way too early with us on this Friday morning and all of the other mornings that you've been here as well."
Article continues below advertisement
As Kasie mentioned in the opening of the July 16 broadcast, she has not shared what her next career move will be. A spokesperson for MSNBC confirmed to Deadline that Way Too Early would continue airing with a variety of interim hosts.
She hosted Way Too Early, the lead-in program for Morning Joe for the better part of a year. The surprising announcement reminded viewers of when Kasie shared that Kasie DC was ending in the fall of 2020.
What happened to 'Kasie DC'? The evening program was canceled in 2020.
Kasie DC premiered on MSNBC October 2017. It aired Sunday evenings, and it was hosted by none other than Kasie Hunt. At that point, she was best known as NBC News' Capitol Hill correspondent. The show covered news and politics, and it offered viewers a chance to get a head start on the week's headlines. Just a few years later, Kasie transitioned to a new time slot that was much earlier.
Article continues below advertisement
As far as why the network decided to bring Kasie's Sunday night show to an end back in 2020, it was all about the ratings — isn't it always? According to Variety, MSNBC's weekend rejiggering was part of an effort to provide more live coverage on Saturdays and Sundays rather than simply relying on documentary programming. MSNBC rolled out two new weekend evening shows: American Voices with Alicia Menendez and The Week (hosted by Joshua Johnson).
While many viewers will miss starting their mornings with Kasie Hunt on Way Too Early, her next move could bring her to a new network and a different time slot.