WABC News Anchor Ken Rosato Was Fired After 20 Years on the Job — What Happened?
What happened to Ken Rosato? The Emmy-winning news anchor was suddenly fired in 2023. Let's take a closer look at why he was let go.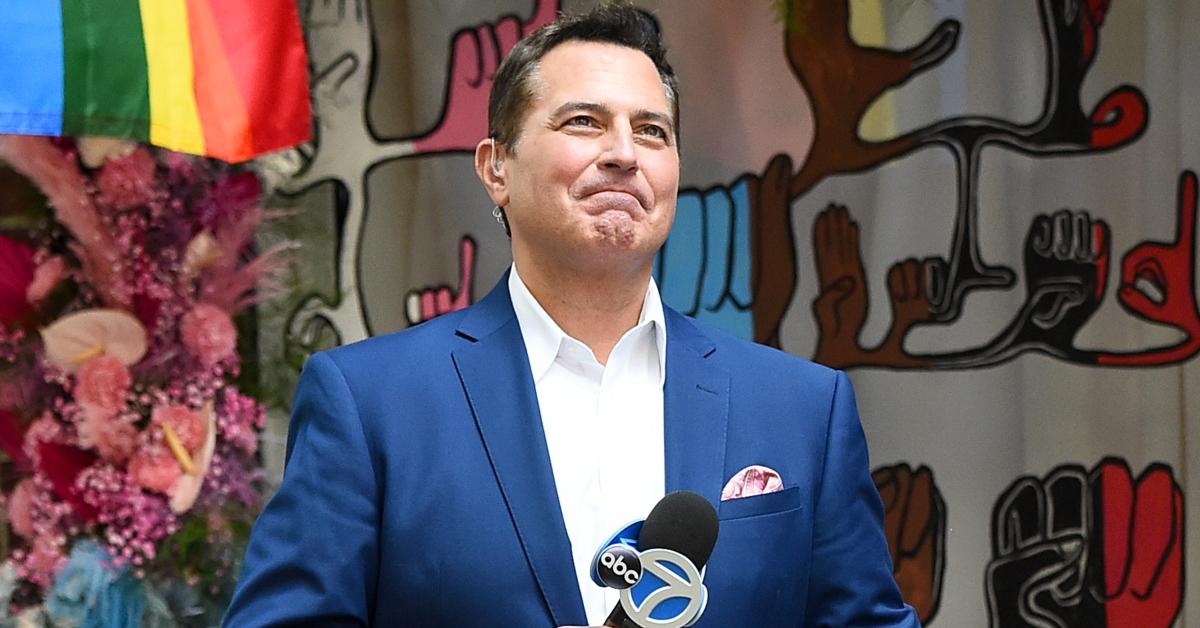 Ken Rosato has been a staple of New York City ever since he began working as a reporter for WABC-TV in December 2003. Not only did he graduate from New York University with a bachelor's degree in film, TV, and radio, but he was also raised in the city. New York was his home, and his life's work became reporting about the news there. That is, until he was suddenly fired in May 2023. What happened to Ken Rosato? Here's what we know.
Article continues below advertisement
What happened to new anchor Ken Rosato?
According to Page Six, the reason WABC 7 showed Rosato the door was allegedly because of a comment he made on a hot mic. An unnamed source told the outlet, "Rosato was off the air when he uttered the phrase," but the mic still picked it up. This has yet to be confirmed by WABC 7. Yet another source said he was "fired for cause immediately."
Article continues below advertisement
Per Your Dictionary, being fired for cause is "the termination of a contract or a relationship of employment that is based on a breach, misfeasance, or other inappropriate action of the other party."
Page Six also learned that management allegedly met with Rosato's co-anchors about the situation but wouldn't disclose what Ken actually said.
The source's insider apparently suspects Rosato may have used a "racial slur."
Ken Rosato denied saying an off-color remark.
A representative for Rosato vehemently denied the accusations regarding what was said. "Being fired for any racial slur is 100-percent inaccurate and untrue. Ken Rosato had a benchmark of 20 years at WABC of supporting all equality," said the statement.
Article continues below advertisement
Since he was dismissed, WABC 7 has removed the reporter's bio from its website. Rosato has yet to update his LinkedIn profile, which still has him working for WABC 7. His Twitter and Instagram bios also include WABC-TV. Rosato hasn't posted on Twitter since early May 2023 and hasn't put anything on Instagram since April 19, 2023.
Speaking of social media, reactions from viewers have been mixed. Some folks were naturally confused because they, like all of us, have no idea what actually happened.
The ones who believe he was fired for possibly making racist marks seem to think free speech is being threatened. "No one really knows what you can or cannot say anymore," tweeted one user. "It used to be 'sticks and stones will break my bones, but words will never hurt me.' That was a better era with free speech."