Clayton Kershaw Exits Recent Dodgers Vs. Giants Game Citing Lower Back Pain
What happened to Clayton Kershaw? Clayton Kershaw, who made his Major League debut with the Los Angeles Dodgers in 2008, is having health issues.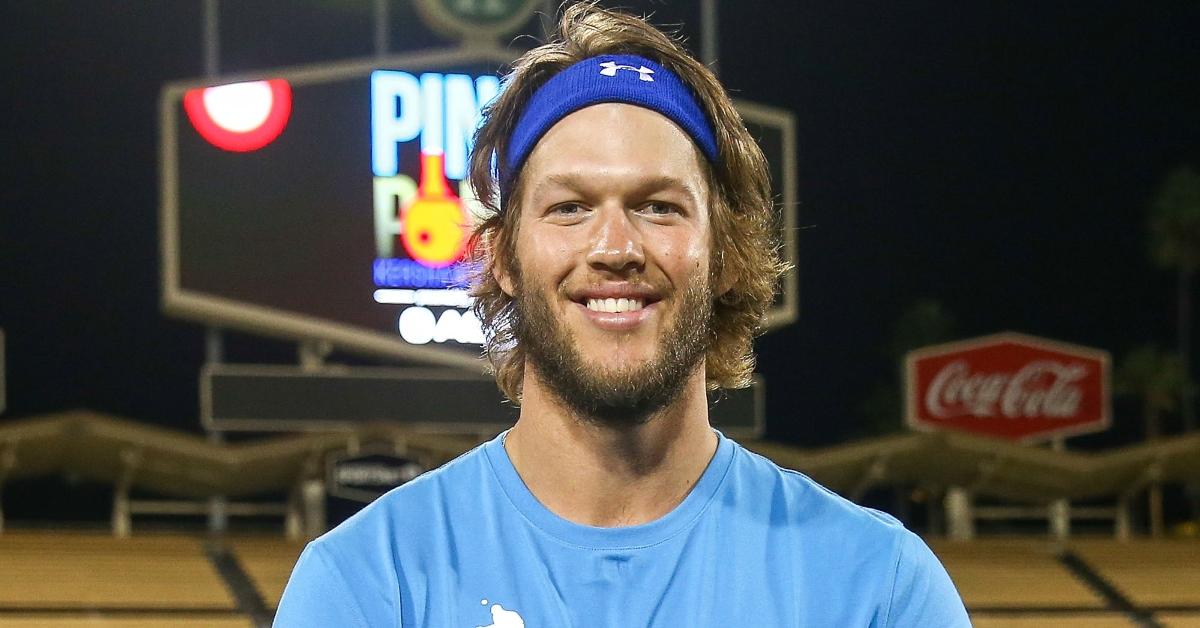 Thirty-four-year-old baseball pitcher Clayton Kershaw exited the Los Angeles Dodgers vs. San Francisco Giants game held on Thursday, Aug. 4, 2022, before the fifth inning. He appeared to have mouthed, "It's my back," as he walked off the mound. Clayton has a history of back problems. What happened? What's next for Clayton? When will he return? Here's what you should know.
Article continues below advertisement
Clayton Kershaw exited the Dodgers vs. Giants game because of a back pain flareup.
Clayton, who joined the Dodgers in 2008, appears to have experienced a back pain flare-up while throwing warm-up pitches during the game against the Giants. The Dodgers beat the Giants. But many of their fans have been worried for Clayton since he abruptly left.
Article continues below advertisement
"Just felt something kind of lock up there in the fifth and couldn't really throw after that," Clayton told ESPN. "Something in my back again."
"Obviously, anytime a pitcher's got to come out of a game, there's some concern level," Dave Roberts, the manager of the Dodgers, said. "Given it's his back which has been problematic at times — we just won't know more until we get some tests."
"Man … I really hope this isn't anything serious for Clayton Kershaw," tweeted @dailymlbtweets.
"I would willingly give Clayton Kershaw my entire back if I could. I would give him my entire body. My heart. My soul. I will give my life for that man. I wish he was superhuman, and that he couldn't get hurt," tweeted @Ariichiiyoko.
Article continues below advertisement
Clayton is expected to seek out additional medical advice on Friday, Aug. 5, 2022. He has had a history of back pain. Clayton last returned to the field on Sunday, June 11, 2022, after a few-week hiatus because of a back injury stemming from an SI joint inflammation, per Bleacher Report.
Article continues below advertisement
2021 marked a complicated year for the baseball superstar, who achieved lower stats than usual. Clayton ultimately left the season because of flexor tendon strain, for which he received a PRP or platelet-rich plasma injection.
Clayton Kershaw has experienced bouts of back pain throughout his career.
Clayton was placed on the injured list in 2018 and 2020, both times with back pain. Because of a back injury, Clayton missed 39 days in 2017. A disc herniation in 2016 cost him 74 days, while a back inflammation cost him 41 days in 2014.
Article continues below advertisement
He will likely not be allowed to return to the baseball field unless his symptoms have fully disappeared. According to CBS Sports, Clayton likely signs year-to-year contracts at this point in his career.
A star-status baseball pitcher, Clayton is a National League MVP winner and a three-time National League Cy Young winner.
Clayton snatched up the National League MVP award in 2014, the year he scored some of his most impressive career achievements. Clayton won the National League Cy Young award in 2011, 2013, 2014, and 2017.
The latest injury could signal a bleak trajectory for his incredible run as a baseball pitcher.