Where Is Diane's Husband Kurt in 'The Good Fight'?
It's been a confusing Season 4 in the world of 'The Good Fight' and where is Diane's husband, Kurt? Keep reading while we figure out where he's been.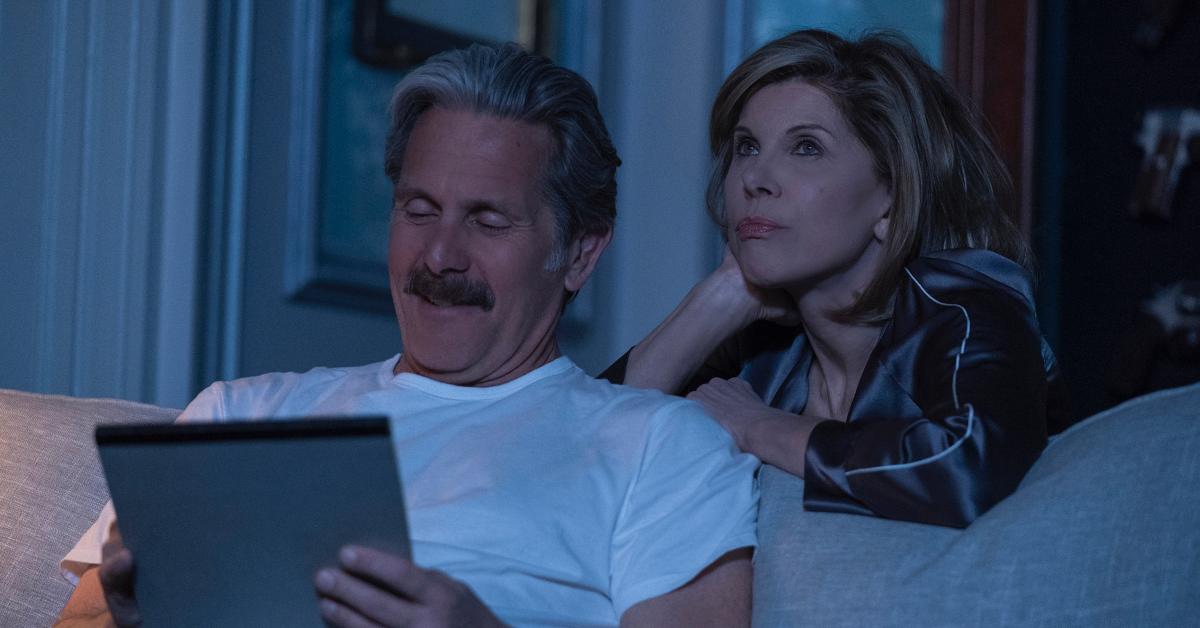 The fourth and current season of The Good Fight has proven to be just as wild as anything we've come to expect from this legal drama. Diane Lockhart (Christine Baranski) is now leading the charge against a world where truth and justice seem to no longer exist.
Article continues below advertisement
Season 4's premiere was an episode of revisionist history that saw Diane enter an alternate reality where Hillary Clinton, and not Donald Trump, won the 2016 election. That said, the Clinton presidency isn't as peachy as anyone had hoped.
As the episode progresses, Diane notices, among other things, that she hasn't once talked with or seen her husband, Kurt McVeigh (Gary Cole). The realization leads her to a feverish search for her husband and ends with the two of them talking across a table, in the middle of a forest.
So, what happened to Kurt in The Good Fight? Stay with us.
Article continues below advertisement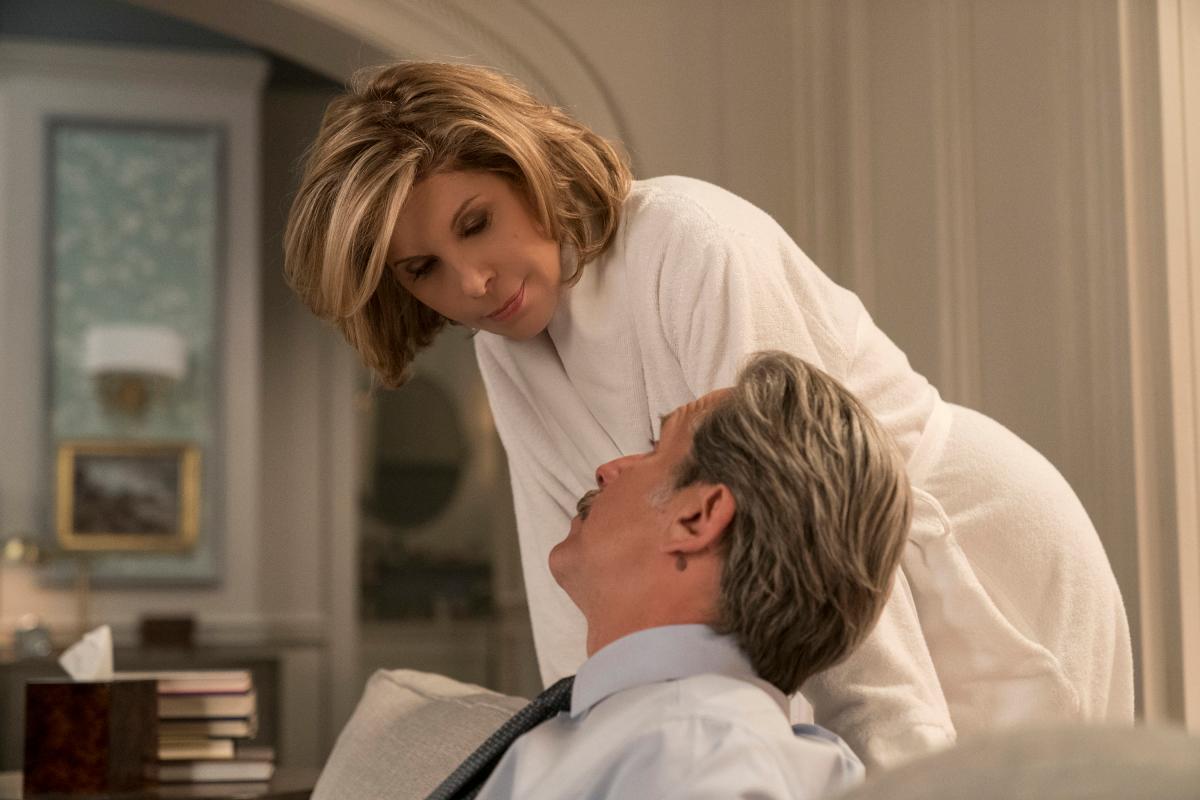 What happened to Kurt in 'The Good Fight'?
To talk about what happened to Kurt in The Good Fight, we have to start with the alternate reality Diane finds herself in at the start of Season 4. The season opens with the same scene as the opening of the series' pilot: Diane is in front of the television, watching the inauguration.
Only this time, she's celebrating with a bottle of champagne, because Hillary has won the presidency.
Article continues below advertisement
When Diane arrives at work the next day, she concludes that she must have dreamt the past three years of the Trump presidency. And once she learns that Brett Kavanaugh's Supreme Court seat actually went to Elizabeth Warren, Diane is practically beside herself.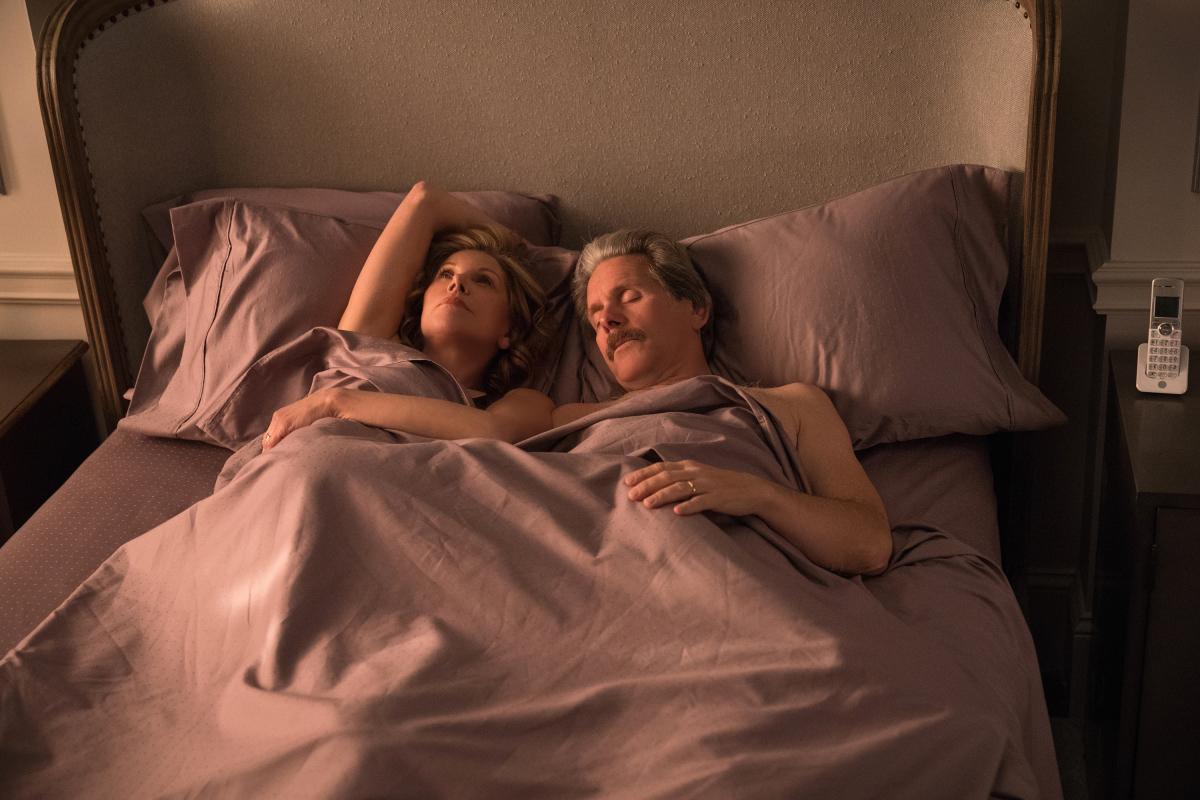 Article continues below advertisement
But she quickly comes to realize that not all the differences in this alternate reality are positive. For one, the #MeToo movement never gets off the ground.
Not only that: Diane soon finds out that Harvey Weinstein never had his public reckoning; instead, Hillary has awarded him a Presidential Medal of Freedom, and to boot, he's also the big new client at Diane's firm.
But the biggest shock of them all comes when Diane realizes that she can't remember how she got to the office that day, and can't remember the last time she saw, or even heard from, Kurt.
Article continues below advertisement
Remember Season 3's cliffhanger?
Realizing Diane can't remember what happened to Kurt, things start to get tense. Viewers might recall that Season 3 ended with a scary cliffhanger: After Diane goes against her "book club" (but actually, an underground faction of women trying to swing the election in favor of the Democrats), they decide to get revenge on her by swatting her (i.e., deceiving an emergency service into sending an emergency police response to another person's address).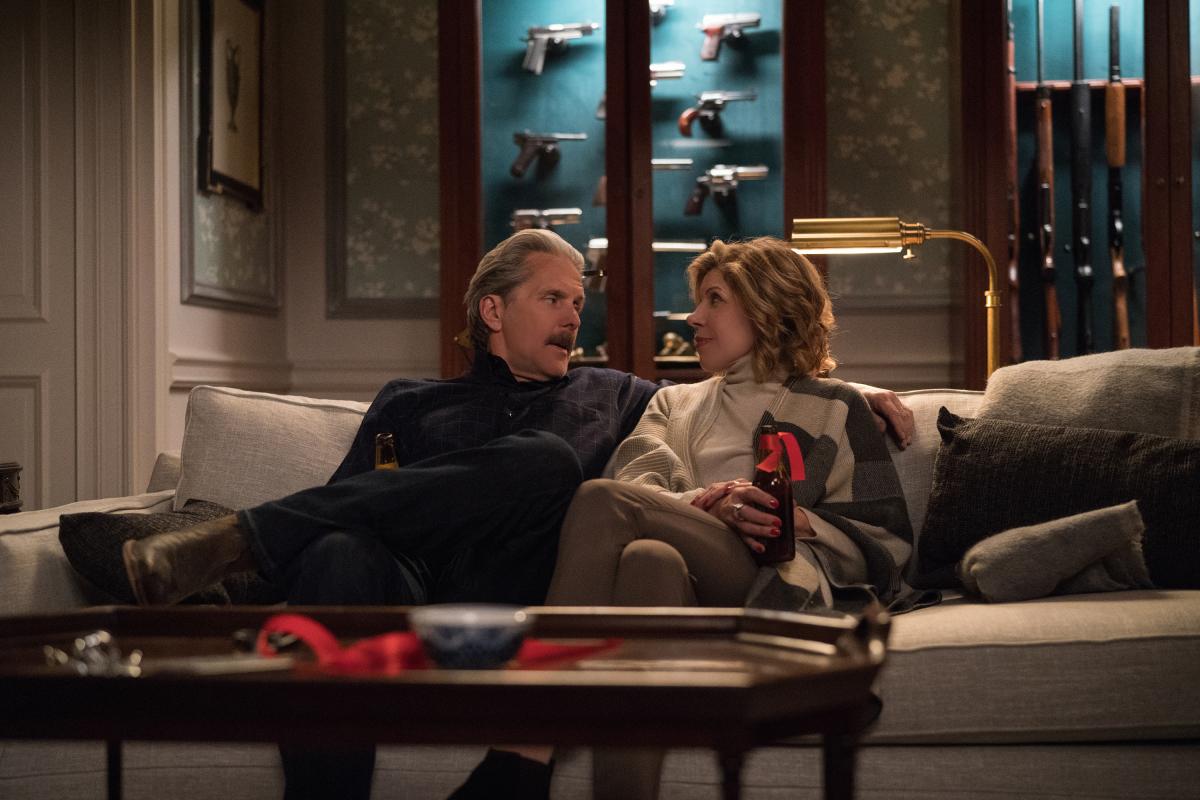 Article continues below advertisement
We all saw the S.W.A.T. team preparing to enter Diane and Kurt's apartment in the finale, but the episode ends before we can see what happens — so it wasn't far-fetched to assume that Kurt, a ballistics expert and proud gun owner, may not have survived the incident.
Now, back to Season 4. Once Diane realizes she hasn't seen Kurt in the premiere, she sets out to look for him and eventually finds him seated at a table in the middle of a forest with his face shrouded in darkness.
Article continues below advertisement
The little details suggest that Kurt died during the swatting and that Diane was having some sort of grief-induced dream. She tells Kurt that their relationship is all that matters to her, regardless of who's president. Kurt responds by telling Diane to come back.
This jolts Diane's memory of the swatting, and again, she believes Kurt may have died. But it's a huge relief when Diane opens her eyes and finds Kurt kneeling by her side in the bedroom.
It turns out that Diane had fallen and hit her head when the S.W.A.T. team entered her home, and passed out. Meaning that the entire alternate reality of Hillary as president was just a dream.
And Kurt is fine, thank goodness. We just hope we get to see a little more of him, and catch up with Diane's life outside the office this season.
Catch all new episodes of The Good Fight, Thursdays on CBS All Access.