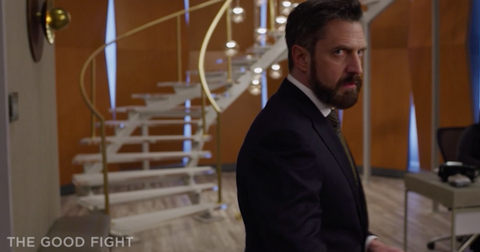 'SVU' Alum Raul Esparza Guest Stars in Season 4 of 'The Good Fight'
By Pippa Raga

Updated
The wild world of The Good Fight is back with Christine Baranski at the helm of this insanely satisfying-to-watch show. This season, the legal drama starts in an alternate reality in which Hillary Clinton won the 2016 election, but the world isn't the idyllic utopia you may imagine.
Much of the magic of The Good Fight is derived from the delirious and zany tone that the show runners use to highlight life as a liberal under the Trump administration. And in these increasingly crazy and unsettling days, the surreal direction the show has taken often feels like a direct reflection of the real world we are living in.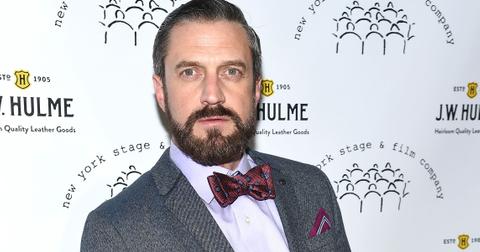 Raúl Esparza guest stars on Season 4 of 'The Good Fight.'
In the trailer for Season 4 of The Good Fight, Diane and the rest of the lawyers at Reddick, Boseman & Lockhart must adapt to their new corporate bosses, a multinational firm called STR Laurie. At the same time, Diane comes to learn about a new change in the legal system known simply as Memo 618, which seems to allow wealthy people to use their influence to not comply with court decisions.
In the recently dropped trailer, fans were also delighted to see a heavily bearded, sinister looking Raúl Esparza make a two-second appearance. Although not a lot is revealed about the character that he'll play on the show, his demeanor in the short appearance he makes seems annoyed as all hell.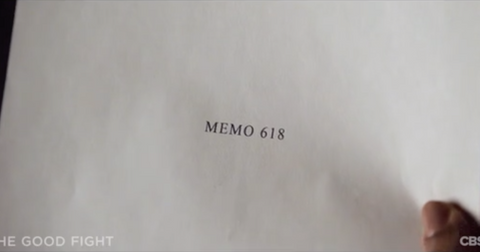 He also appears when Diane is explaining the implications of the mysterious "Memo 618," which suggests Raúl may play a wealthy individual who's trying to get out of complying with the law.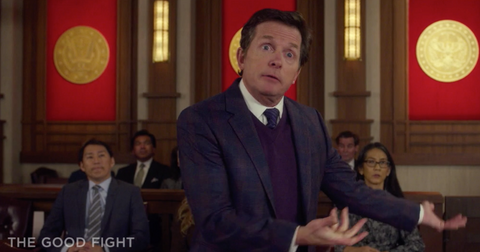 Who else guest stars on Season 4 of 'The Good Fight'?
Raúl Esparza will be joined by a number of extraordinary guest stars that includes Michael J. Fox, as recurring guest character Louis Canning, a New York attorney who suffers from tardive dyskinesia, a condition that causes erratic body movements and which Louis happily uses to his clients' advantage by gaining sympathy from the judge or jury.
The show will also feature appearances by Hugh Dancy as a former military officer working as an associate in the multinational firm that takes over Reddick, Boseman & Lockhart, and Rachel Dratch who you know from her years on Saturday Night Live and 30 Rock.
Catch the premiere of The Good Fight on Thursday, April 9 on CBS All Access.