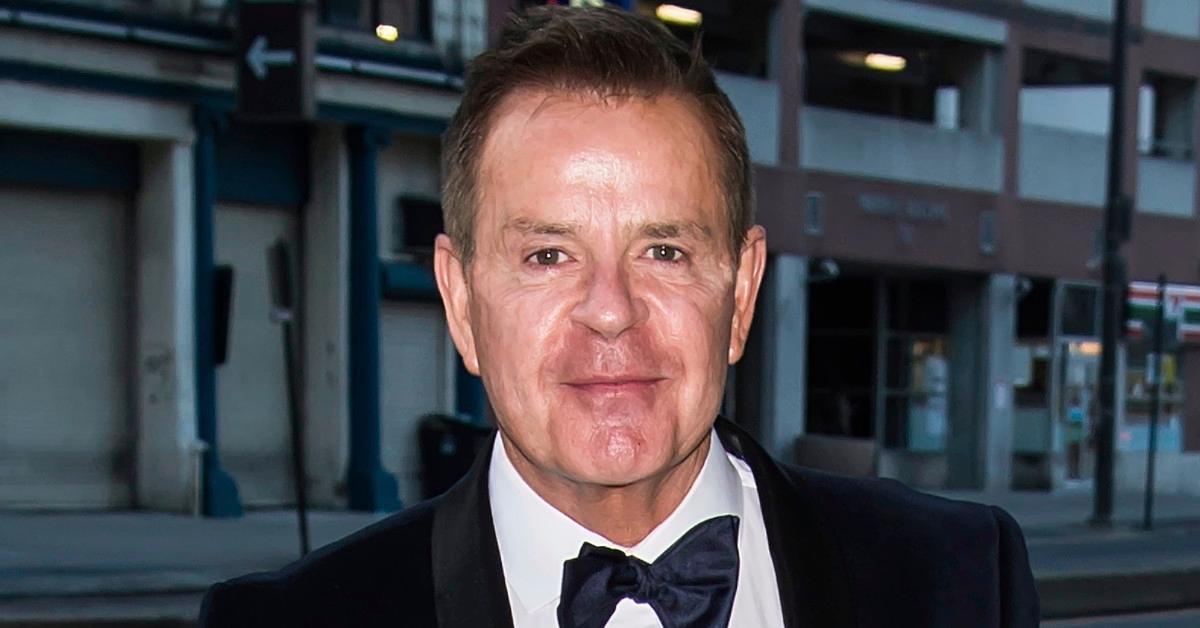 News Anchor Mike Jerrick Knows "Real Fear" After COVID-19 Diagnosis
Some Philadelphia residents already know what happened to Mike Jerrick, but for those who missed the news, the longtime Good Day Philadelphia co-host is out sick as he battles COVID-19.
Article continues below advertisement
Mike revealed his coronavirus diagnosis on Instagram on Tuesday, Dec. 1, sharing a photo of the view from his high-rise apartment with a pulse oximeter and an infrared thermometer on a table in the foreground. "My view for a while," the 70-year-old wrote, captioning the post. "Hey everyone! Thanks for reaching out asking, 'Where am I?' I'm right here on my couch. On vacation last week. But out sick this week. Yes, I've tested positive for COVID."
Mike has co-hosted 'Good Day Philadelphia' for over a decade.
A journalism grad from the University of Kansas, Mike has many credits to his name: He was the producer and host of WNYW-TV's P.M. Magazine in New York, the host of USA Network's Alive & Well, host of Sci-Fi Channel's Sci-Fi Buzz, producer and host of HBO's World Entertainment Report, managing editor and anchor of CNBC's America Afterhours, weekend co-host of Fox News' Fox and Friends, co-host of Fox News' DaySide, and co-host of the syndicated The Morning Show With Mike and Juliet.
Article continues below advertisement
Mike originally co-hosted Good Day Philadelphia from 1992 to 2002 before leaving for his Fox News jobs. He returned to the Fox 29 team in 2009 and has cohosted the morning show ever since.
He is closer to his family because of quarantine.
Mike previously told The Philadelphia Inquirer about how his life has changed during the pandemic. "I was going out up to four nights a week to make public appearances," he explained to the newspaper in July 2020. "Mostly it was about promoting the show. I had a built-in excuse to go out. The truth was I always looked to go out to get away from myself. I wanted to stay busy instead of sitting at home."
Article continues below advertisement
He continued, "Now I'm forced to hang with myself. I'm visiting a lot with my children with Zoom: my two daughters, my children, and grandchildren. We are all closer now because of quarantine."
Mike says he now knows the "real fear" of COVID-19.
In his Dec. 1 Instagram caption, Mike revealed his mindset following his COVID-19 diagnosis. "After reporting on this nightmare for nine months, and trying my best to avoid it, I now join the millions who know the real fear of this virus," he wrote. "Quarantine will give me lots of time to get better and appreciate all of you even more."
He urged his followers to stay safe during the pandemic. "Please continue to heed those calls — social distance, stay home if you can, wear a mask, and protect the ones you love," he said. "That's what I'm going to do, especially my coworkers. I hope to see my Fox family soon, and I include all you viewers as family, as well. Love you."