Neela Left County General on 'ER' to Be With the Love of Her Life
What happened to Neela on 'ER'? A visit from her ex, Ray Barnett, set the surgical resident on a new path.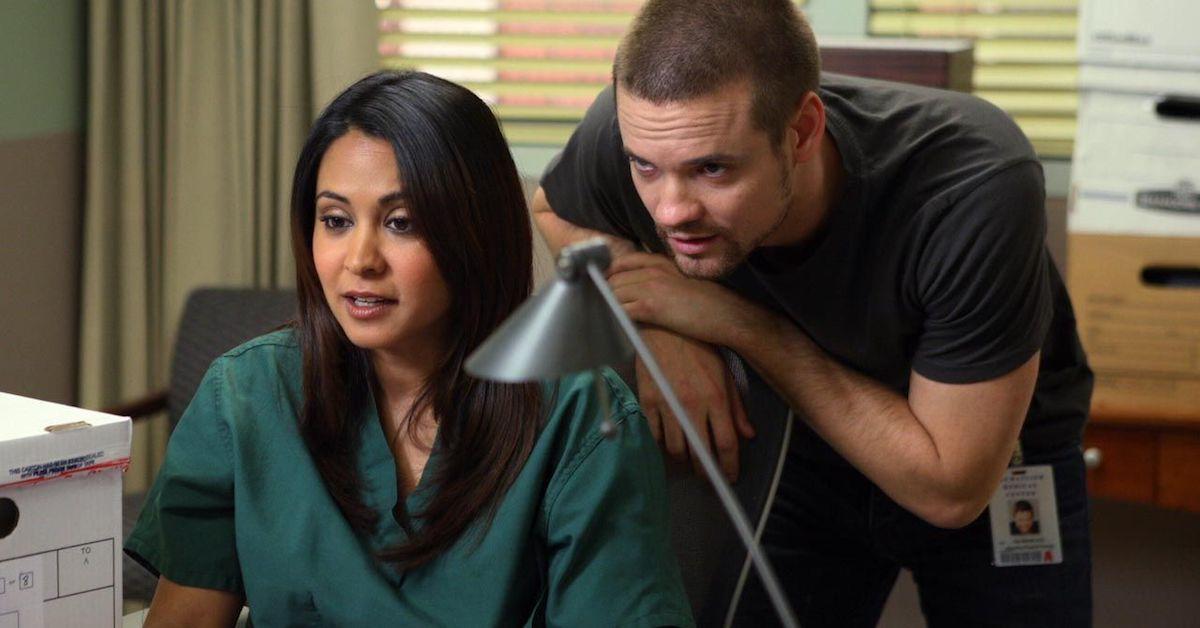 Before Grey's Anatomy came onto the scene, ER was TV's must-watch medical drama. The NBC series ended its run in 2009 after 15 seasons, leaving an impressive list of alums in its wake.
One of our favorite cast members from the show's later years is Parminder Nagra, who began playing medical student turned surgical resident Neela Rasgotra in 2003. But after six seasons, the character doesn't end the series at Chicago's County General Hospital. Here's a quick recap of her final story arc.
Article continues below advertisement
What happened to Neela on 'ER'?
Though Parminder made brief cameos in the show's final two episodes, Neela's storyline largely wrapped up in Season 15, Episode 20 — which is titled "Shifting Equilibrium." Viewers watched the doctor leave the Windy City for Le Chatelier Medical Center in Baton Rouge, La.
The move came after Neela's ex, Ray Barnett, visited his former colleagues in Chicago with an update on his new life in Louisiana, which included a job he loves in the disability physical rehabilitation field.
Article continues below advertisement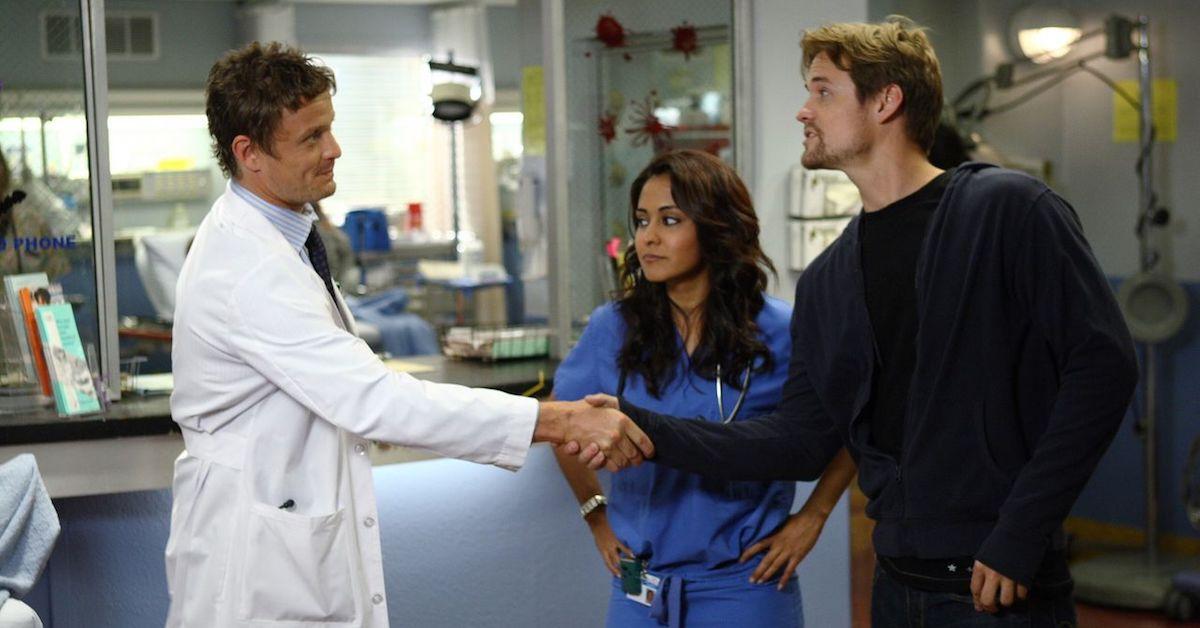 After catching up with the former resident, Neela decided that she wanted to be with Ray, so she followed him down South and took a position at his hospital. In the series finale, the brunette beauty appeared via webcam to check in with Drs. Carter, Morris, and Brenner.
Despite the fact that ER was already on Season 10 by the time Parminder joined the cast, she said in a 2006 interview that the Emmy-winning drama still felt fresh. "It is just great that people are still recognizing it," the actress told TVGuide.com at the time.
Article continues below advertisement
"We've got a whole new generation of people watching the show," she continued. "It is nice that people are still interested and are liking the characters. It is very flattering and a testament to how well the show is doing."
Parminder noted that while "it is cool to do the medicine and get the skill of that down," the series is ultimately about the relationships the characters form on the job. "The real drama is the personal storylines of these people and what they go through," she explained. "It has been amazing for me, and I've loved playing it."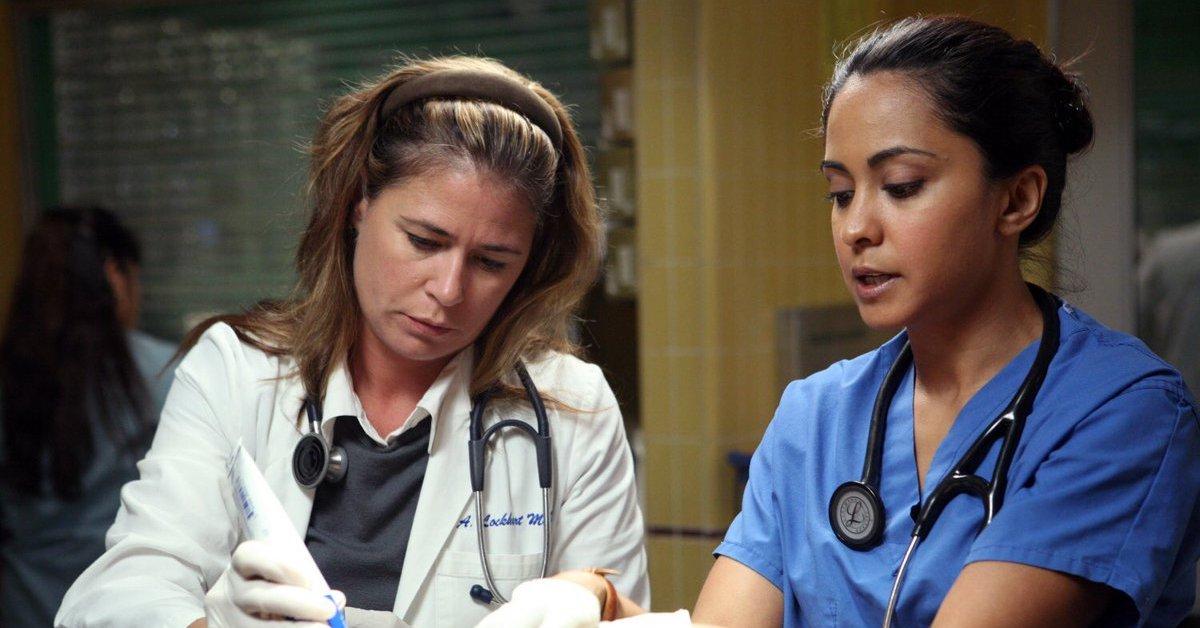 Article continues below advertisement
The rom-com 'Bend It Like Beckham' helped Parminder book 'ER'.
The mother of one previously credited her breakout role as Jesminder "Jess" Bhamra in the soccer-themed film for her ER gig. Thanks to the buzz surrounding her performance as an athletic outsider who frequently clashed with her strict Indian parents, Parminder scored meetings with some of Hollywood's top producers, including media mogul John Wells.
"[John] asked me about my background, how I started in the business. Then he very casually said, 'How would you fancy being on ER?'" Parminder recalled to SFGate in 2003. "I just sat there going, 'Did he just offer me a job?' And of course, I very quickly followed it with 'Yes, I think so.'"
When it came time to say goodbye to her first major TV role six years later, the 13 Reasons Why alum shared, "I've had such a blast… It's one of those rare places where they're very nurturing."
At least Grey's Anatomy is still cranking out new episodes for us to binge.