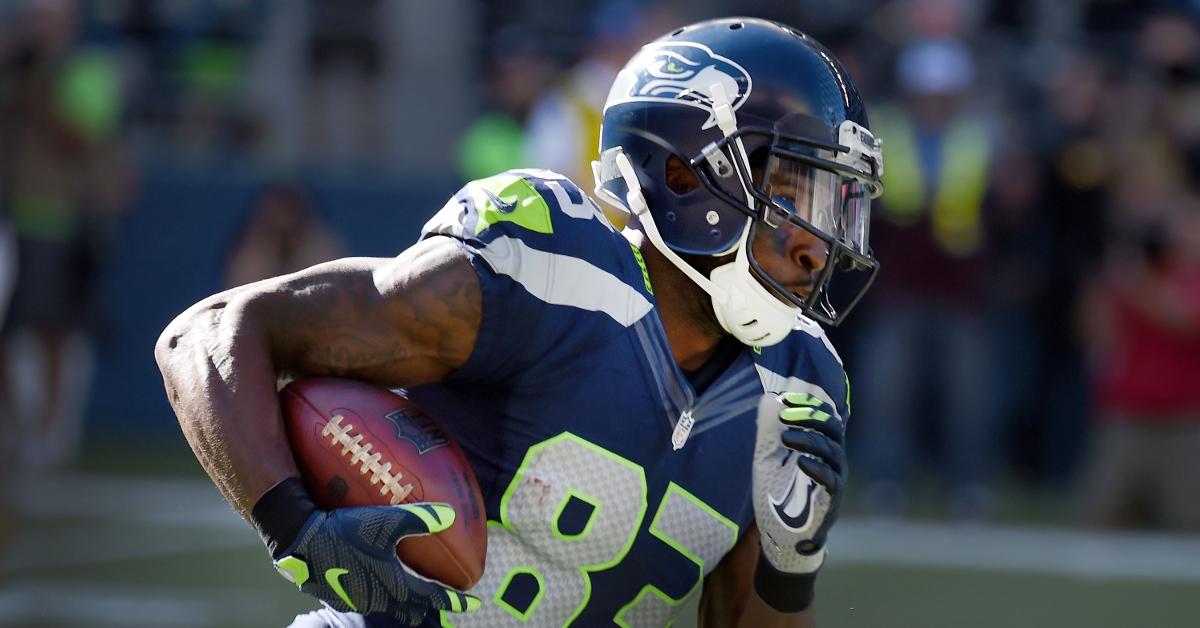 This Is the Grisly on-Field Injury That Forced Ricardo Lockette Into Retirement
There are tons of "brutal" sports that, upon first viewing, would probably make you wonder just how in the world they're sanctioned. Have you ever seen an actual game of Aussie rules football? Or rugby? Or even friggin' ice hockey? They're ridiculously savage, but these athletes still take the field, time again, to participate in these no-nonsense contests they absolutely love. American football is no slouch in the violence department either — just look at what happened to Ricardo Lockette.
Article continues below advertisement
What exactly happened to Ricardo Lockette that made him retire?
The Seattle Seahawks wide receiver has a storied career. He's a Super Bowl champion, three-time NFC champ, and one of the fastest dash sprinters the sport has ever seen. He won the NCAA Division II 200-meter dash in 2008, setting a personal record of 20.63 seconds. He's also managed to run the 100-meter dash in a blistering 10.28 seconds and even managed to tie for the third-fastest 40-yard dash (4.37 seconds).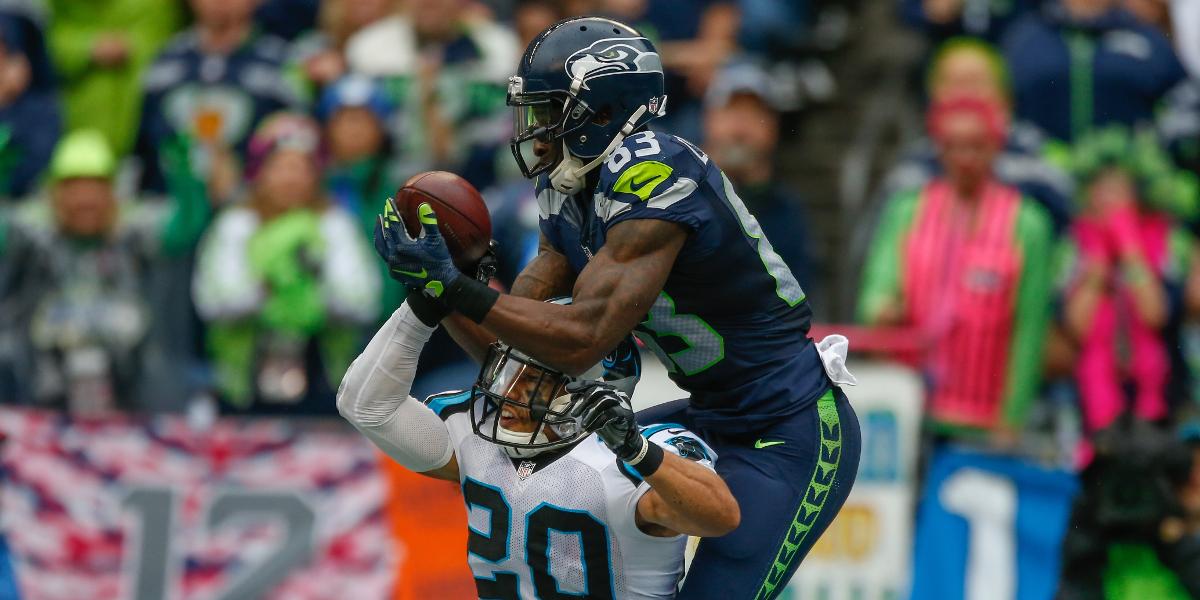 Article continues below advertisement
Lockette's track coach at the 2011 NFL Scouting Combine was so impressed with his speed that he stated that if the wide receiver had decided to stick with the track route, he could've easily represented the U.S. in the Olympics.
Lockette was drafted to the Seahawks as a free agent in the same year. He was ultimately cut from the roster despite some key plays at clutch moments for the squad.
Lockette then bounced to the 49ers and then the Chicago Bears before ultimately returning to the Seattle Seahawks where he won a Super Bowl in 2014 with the franchise, completing one key catch against the Denver Broncos. The following year, the Seahawks made it to the big dance yet again, and Lockette managed to secure three catches. However, the Seahawks ultimately lost to Brady's squad.
He eventually re-signed with the Seahawks despite being an unrestricted free agent.
Article continues below advertisement
Jeff Heath says he "prayed" for Ricardo Lockette's recovery after he suffered an on-field injury.
On Nov. 1, 2015, in a game against the Dallas Cowboys that would change the trajectory of Lockette's life and career forever, the wide receiver took what he called a "clean hit" from Jeff Heath while on punt coverage. The blow leveled Lockette, dropping him to the field and he was rendered immobilized. Emergency personnel had to cart him off the field and as he was wheeled away, he stuck his hand up in the air.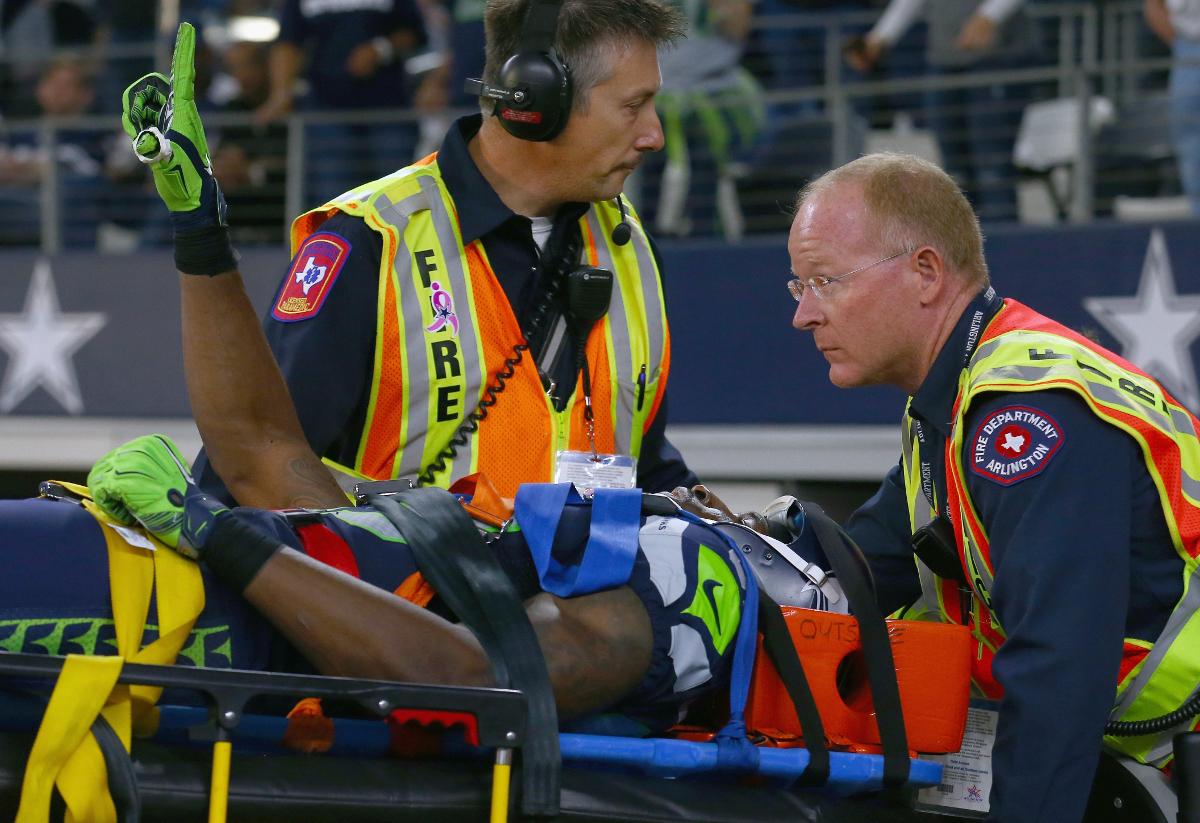 Article continues below advertisement
It was the "L" signal, which was the Seattle Seahawks' "Legion of Boom," a sign of solidarity with his team and a show of confidence to let everyone know that he was conscious.
Lockette, unfortunately learned that he had sustained a career-ending injury as a result of Heath's clean hit. He sustained neck ligament damage as a result of the tackle.
While the Seahawks had announced it was a "season ending injury" Lockette would go on to announce his retirement from the NFL on May 12, 2016, stating that the damage he had endured months earlier was "50 percent of the reason" for his retirement.
While Lockette stated that Heath's tackle was a "clean hit," at the time, officials deemed the strike as a blindside hit from Heath.
Article continues below advertisement
The Cowboys safety expressed his remorse over the hit when speaking with The Dallas Morning News, stating that it was never his intention to severely hurt Lockette. "It sucks that was the outcome of the situation. I don't know him that well, but from what I heard about him, from what I can tell about how he plays, he's going to be good at whatever he does."
Article continues below advertisement
He continued, "And obviously he probably would have wanted to have played longer, but he'll find something I'm sure and he'll be great at it. It's kind of just unfortunate, but I think he knows that wasn't my intention and it was kind of just a freak deal and that's the risk that we take when we play this game."
Article continues below advertisement
Lockette has since gone on to have a tremendous career for himself. He's become an advocate for spinal cord injury research with the Seattle Science Foundation, is still in phenomenal shape, and is having a blast traveling the world. He has taken the injury in stride and built a pretty great life after football.