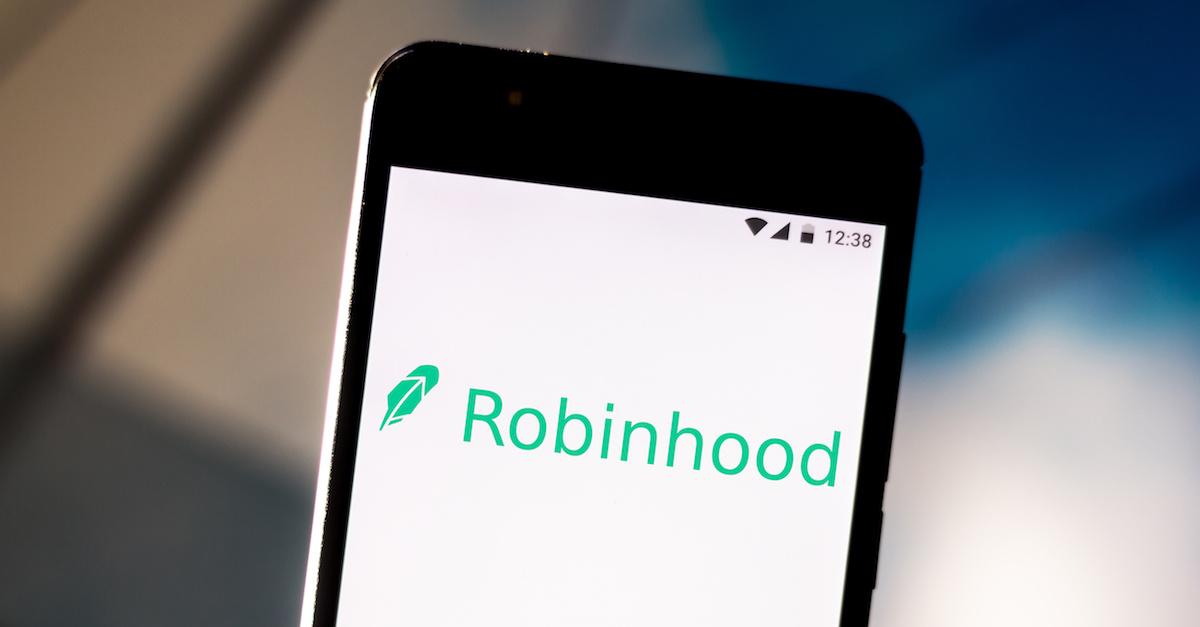 Investors Reportedly Lost Thousands of Dollars Due to Trading App Outage
No one had a worse Monday than the employees at Robinhood, an app that allows investors to trade stocks, options, exchange-traded funds, and cryptocurrency for free.
The program experienced a massive outage on March 2, the same day the Dow Jones Industrial Average saw huge gains following a weeklong plummet due to coronavirus concerns.
Article continues below advertisement
Irate users are threatening a class-action lawsuit against the company, claiming to have lost thousands of dollars because of the glitch.
What happened to the Robinhood app?
According to Forbes, the system-wide blackout occurred around 9:30 a.m. ET on Monday and service wasn't restored until 2:00 a.m. the following day. However, problems persisted well into Tuesday morning, with the "Robinhood Help" Twitter page confirming at 11:35 a.m. that service had only been partially restored.
Article continues below advertisement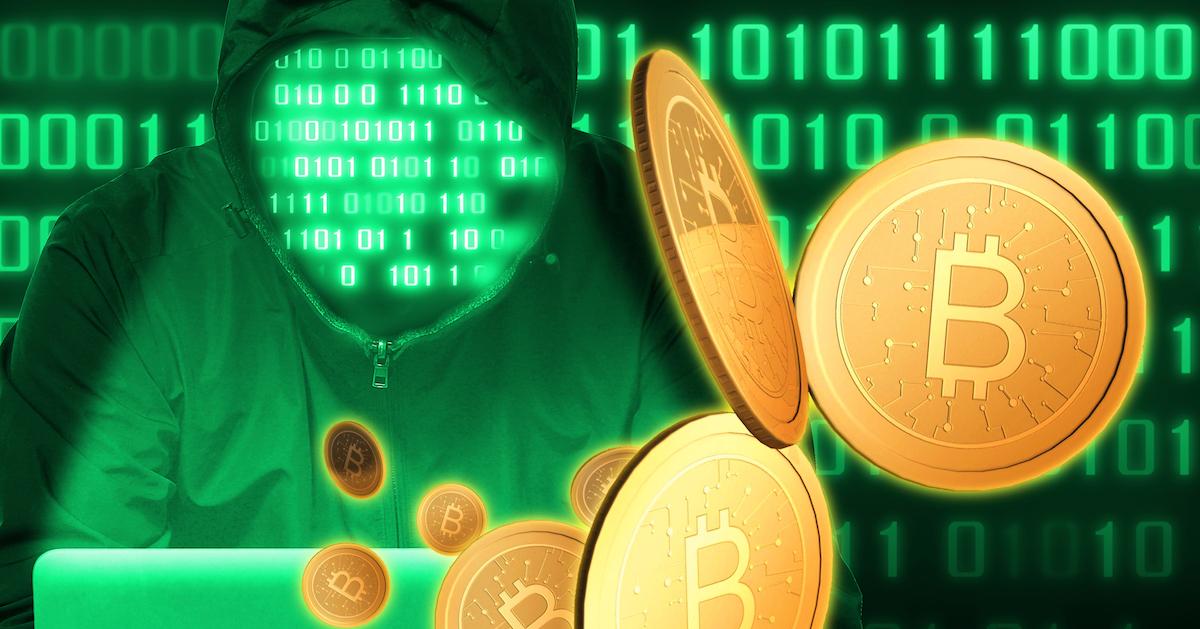 Twenty minutes later, the company tweeted that the app was fully functioning again, but the damage had already been done. "I lost $12K. Can you feed my kids?" one angry customer commented. Another added, "I want the money that I lost. Not an apology."
In response to the backlash, TechCrunch reported that Robinhood "will offer compensation for yesterday's outage on a case-by-case basis." The company issued a statement following the first round of technical difficulties, writing, "We want to assure you that your funds are safe and personal information was not affected."
Article continues below advertisement
They also acknowledged, "When it comes to your money, issues like this are not acceptable. We realize we let you down, and our team is committed to improving your experience."
A DevOps engineer offered some insight into what might have happened on the app's backend to cause such a mess. "Robinhood either doesn't have proper disaster recovery, deployment rollback, or capacity planning," he speculated.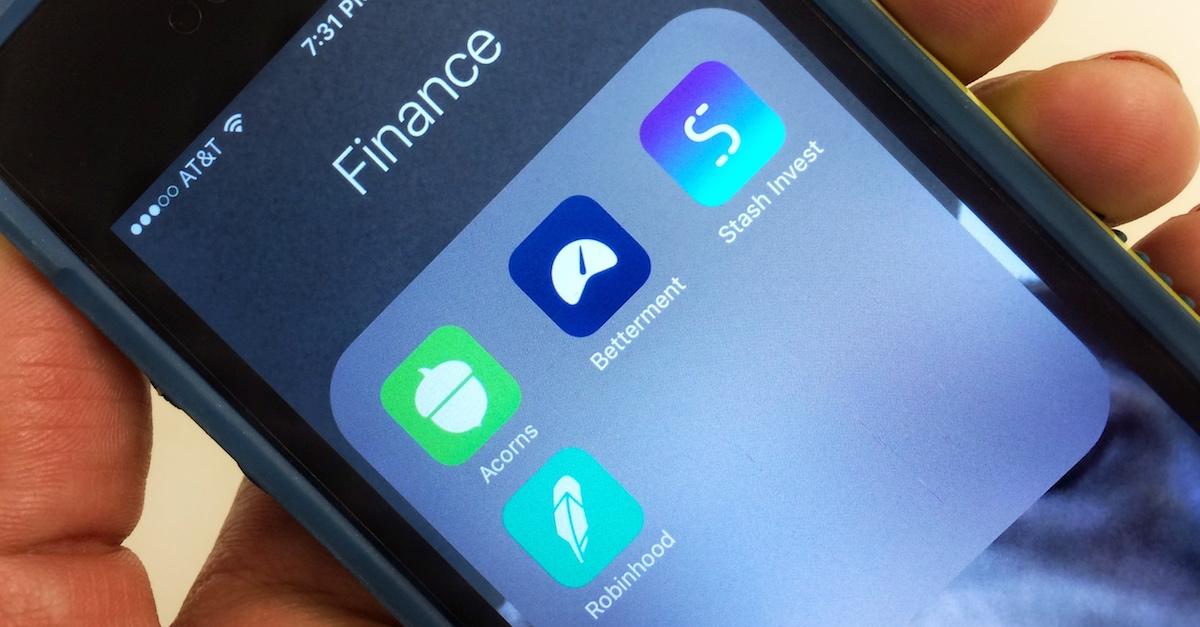 Article continues below advertisement
"Let me guess. Robinhood is also single tenant on [Amazon Web Services]? Anyone who knows how to run a large service at scale would see this as pure incompetence," he added.
Over 1,500 users have signed a petition to ban Robinhood from FINRA.
In less than 24 hours, a group of outraged customers set out to build a case against Robinhood "for their negligence and late open" on Monday.
"Due to the loose playing startup negligence of Robinhood, users have lost money, missed massive gains, and other market opportunities," a petition aiming to halt the app from any financial securities activity stated. The document also alleges that some users have threatened suicide due to damages incurred during the blackout.
Article continues below advertisement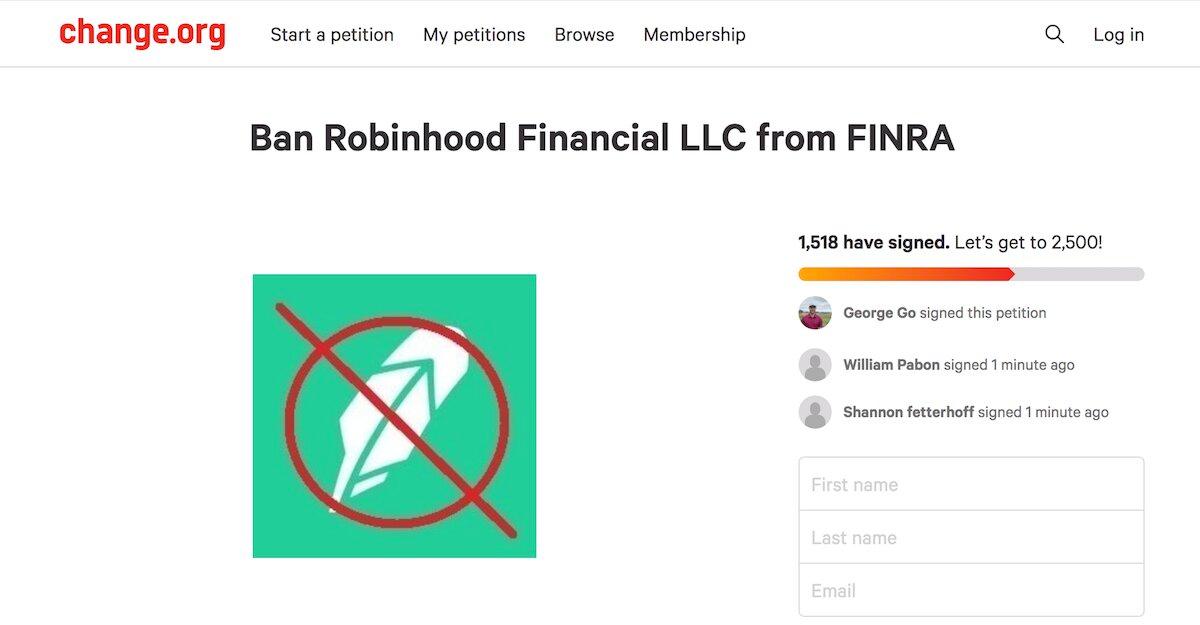 A Twitter page calling for a class action lawsuit against the California-based company already has over 6,000 followers, many of whom claim to be out large sums of money due to their inability to trade on March 2.
Late Monday, the owner of the account alleged that the system crashed because Robinhood "didn't code for leap year." The page even made a reference to the literary and cinematic character the company is named after.
"Robinhood is literally robbing the good," a tweet from Tuesday reads. "Everyone was making moves and the Wall Street suits cashed in while we were stuck on the sidelines."
The fallout from this is only just beginning.