What Happened to Sophie During the Finale on 'Survivor'? Here's What We Know
Fans are curious to know: What happened to Sophie on 'Survivor'? Was she under the weather, or intentionally trying to throw shade?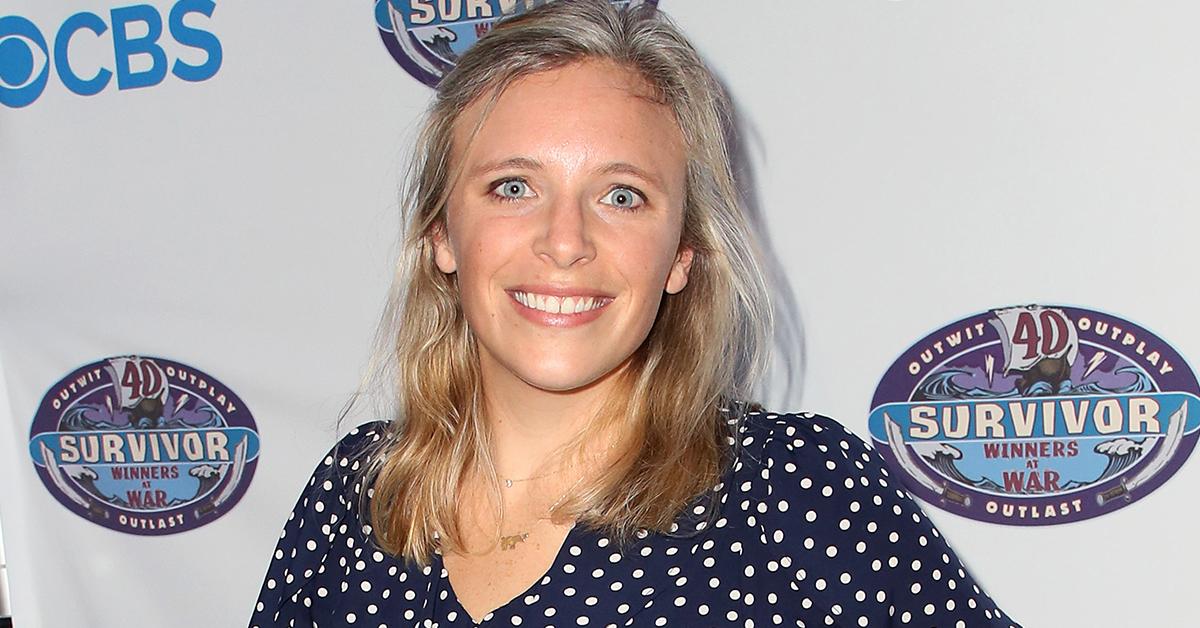 Known for her honesty, boldness, and sharp wit, former Survivor champion and fan-favorite Sophie Clarke returned to compete on Survivor: Winners at War. Many predicted that she would make it to the end once again. However, that all changed when she was blindsided at the Final 9 by future Sole Survivor, Tony Vlachos.
Article continues below advertisement
Despite her loss, fans still hail her as one of the most skilled players, which is why so many were looking forward to hearing her insight as a juror. But when she reappeared for the Final Tribal Council, viewers noticed something odd: She looked unhappy and was hardly responsive compared to the rest of the panel. What was going on with Sophie? Here's what we know.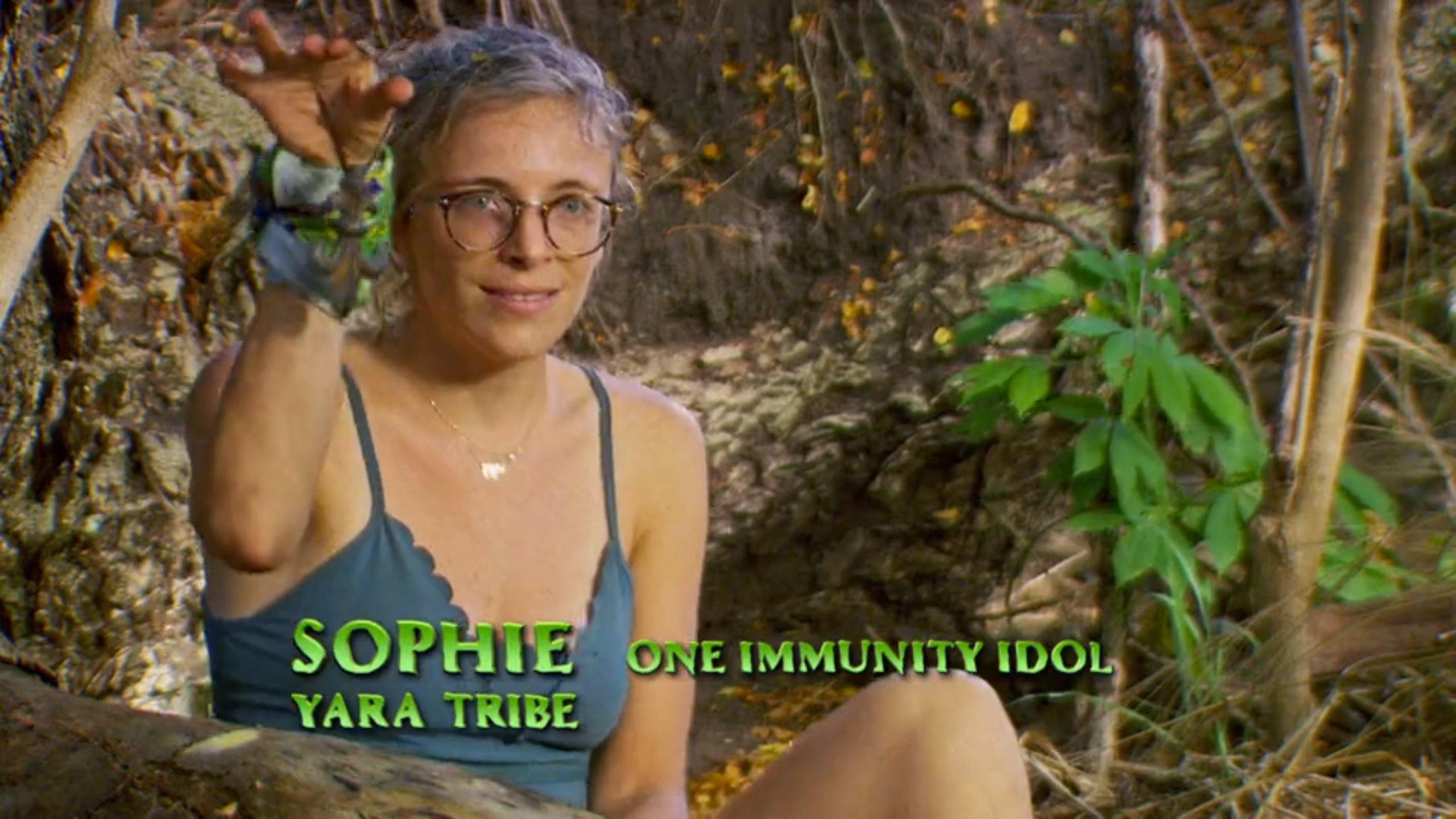 Article continues below advertisement
Sophie was feeling really ill toward the end of the 'Survivor' season.
Viewers might recall that Sophie was not present in the jury for the Tribal Council on Day 38 because she was too sick to go. No details were given in terms of her symptoms or what caused it, but it sounded like she was dealing with something pretty serious at the time. Still, this didn't stop her from showing up to cast her final vote the next day.
She didn't look too well at the Final Tribal Council and fans got worried.
Several people took to Twitter to express their concern for Sophie, who seemed a bit out of character. While sitting out in cold, rainy weather, her eyes appeared to be closed a lot and she barely moved. It's very likely she didn't fully recover from her illness by then, which might explain why she stayed so quiet and barely responded.
Article continues below advertisement
Other fans thought that she was throwing shade.
While some viewers voiced their concerns about her health, others interpreted her lack of enthusiasm very differently. Some praised Sophie for being unapologetic and making what appeared to be a bold and savage move. In fact, some claimed that this only gave them another reason to stan her.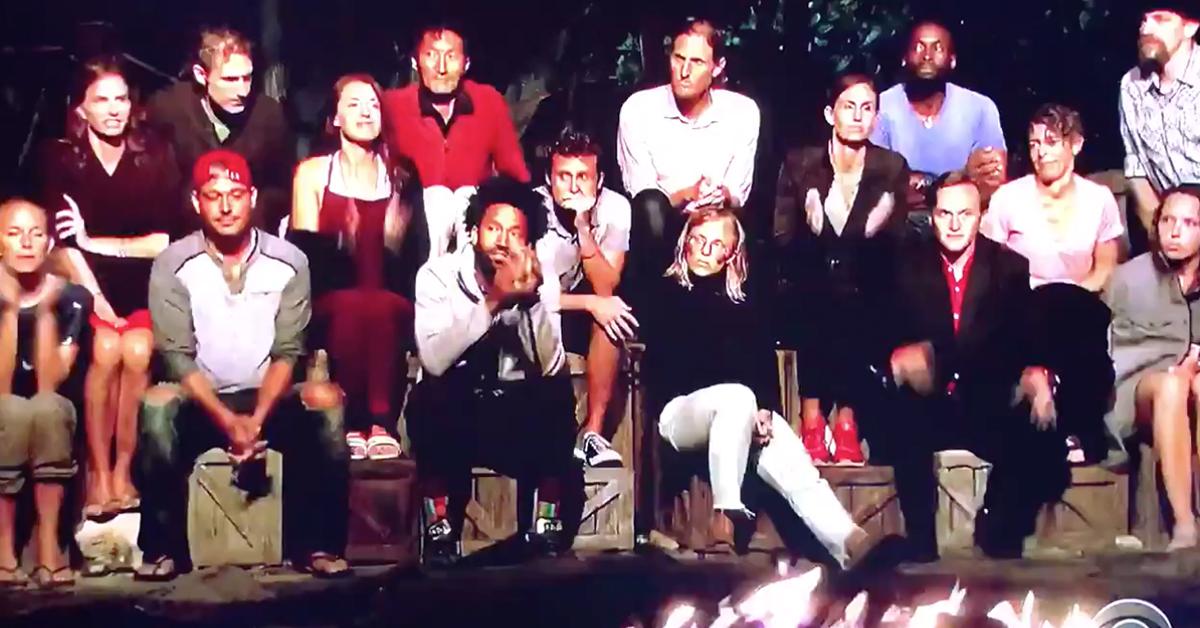 Article continues below advertisement
Meanwhile, other people insisted that Sophie was being bitter because of her loss, and many labeled her as rude and apathetic. As you can imagine, this led to countless threads between fans who criticized Sophie and those who sympathized with her.
Sophie has no hard feelings, so she was definitely wasn't bitter.
Sophie may not have said much when she sat with the jury to vote, but she definitely had a lot to say during her individual commentary. She actually praised Tony's performance which, if you ask us, doesn't sound like something a sore loser would do.
Article continues below advertisement
She said: "He never settled into a comfortable position, and he was always staying one step ahead of everybody else. Even with me, I remember I felt like we had an alliance, and that alliance for him was two days ago and he was already on to the new alliance. So I felt like Tony was a shark in the water who never stopped moving. It's super impressive!"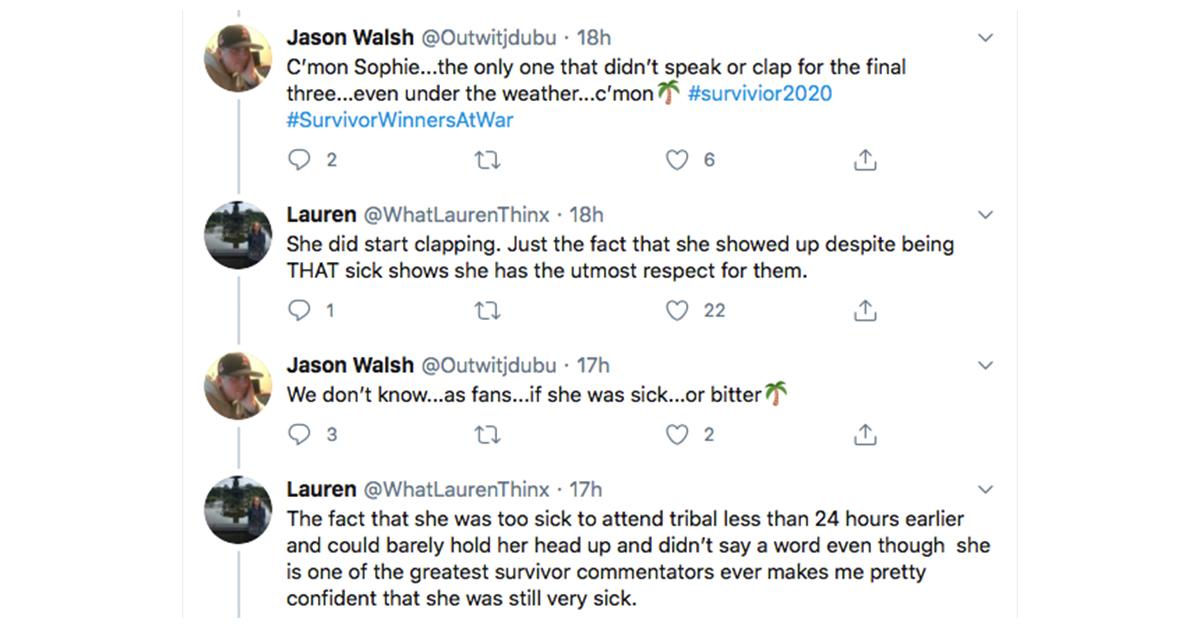 Article continues below advertisement
Sophie also explained how much she admired his strategy: "It's hard to find a flaw with Tony's game, he dictated the pace of the game, he won immunities, and he managed to blindside people without them feeling...personally got. He blindsided me and I remember going out being like 'Holy crap! Tony's a really good Survivor player!'"
Is Sophie Clarke feeling better?
Concerned fans have repeatedly asked the question, wondering if Sophie is doing okay. However, it's worth noting that the episodes were filmed from May to June of 2019, so in short, Sophie has definitely recovered and is doing just fine.