Whatever Happened to Mama Fratelli from 'The Goonies'?
'The Goonies' cast recently had a reunion through a meeting on Zoom, but people were left asking what happened to the mom from Goonies?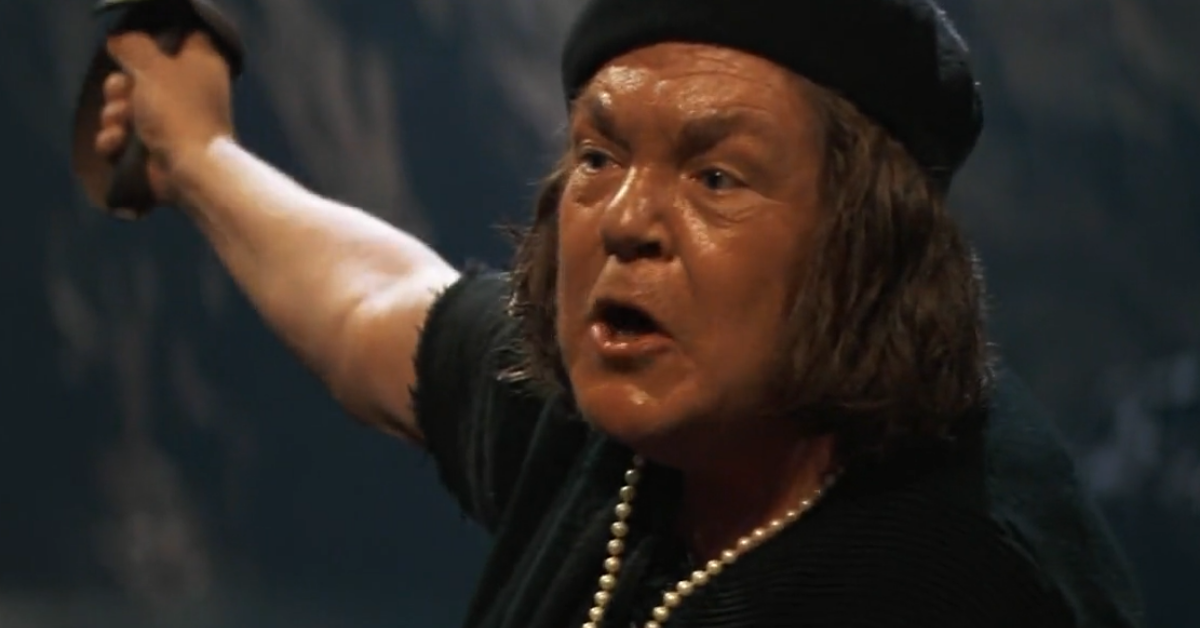 Many of us are trying to find new ways to keep ourselves interested and entertained as we enter the seventh week of being in isolation. The entertainment world has done wonders to provide their viewers with what they want – a mix from our monotony – and a recent interview by Josh Gad, aka Olaf from Frozen – has reunited people's interest in a classic movie: The Goonies. And it's triggered a lot of questions like what happened to the mom from Goonies?
Article continues below advertisement
The Frozen star has been reading books to people on his Twitter account, but he recently kicked off his new YouTube series titled "Reunited Apart" to raise funds for The Center for Disaster Philanthropy. His first episode started with a big bang by reuniting the cast of the 1985 cult classic The Goonies.
Article continues below advertisement
Everyone was there for the reunion, except one: Anne Ramsay who played one of the most iconic characters in the movie — Mama Fratelli.
What happened to the mom from 'Goonies'?
Mama Fratelli was a memorable character in The Goonies because she was evil and the leader of the bad guys. She struck fear watching the movie as a child. Played by Anne Ramsey, an American stage, television, and film actress, she was 56-years-old when she landed the role of Mama Fratelli, but she was well-known in Hollywood long before that.
Article continues below advertisement
What was Anne Ramsey's life like before she was famous?
Anne was born in Omaha, Neb., in 1929 and was raised in Greenwich, Conn., and Great Neck, N.Y., according to PEOPLE. She attended Bennington College, which is where her love for the theater and acting grew, and she performed in several Broadway productions before marrying fellow actor, Logan Ramsey, in 1954.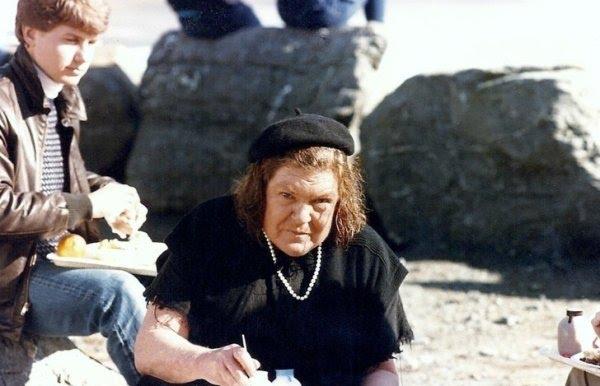 Article continues below advertisement
How did Anne Ramsey's Hollywood life begin?
In the 1970s, Anne started her Hollywood career, taking on several character roles in many well-known television shows, including Three's Company, Little House on the Prairie, and Wonder Women. She took on the part of Mama Fratelli in 1985 and was praised for her portrayal of the leader of the evil gang, a center of the Goonies storyline.
Her biggest and most accolade-filled role came when she won an Academy Award for Best Supporting Actress and a Golden Globe Award for Best Supporting Actress in a Motion Picture, both for her performance in 1987's Throw Mama From the Train starring Danny DeVito and Billy Crystal.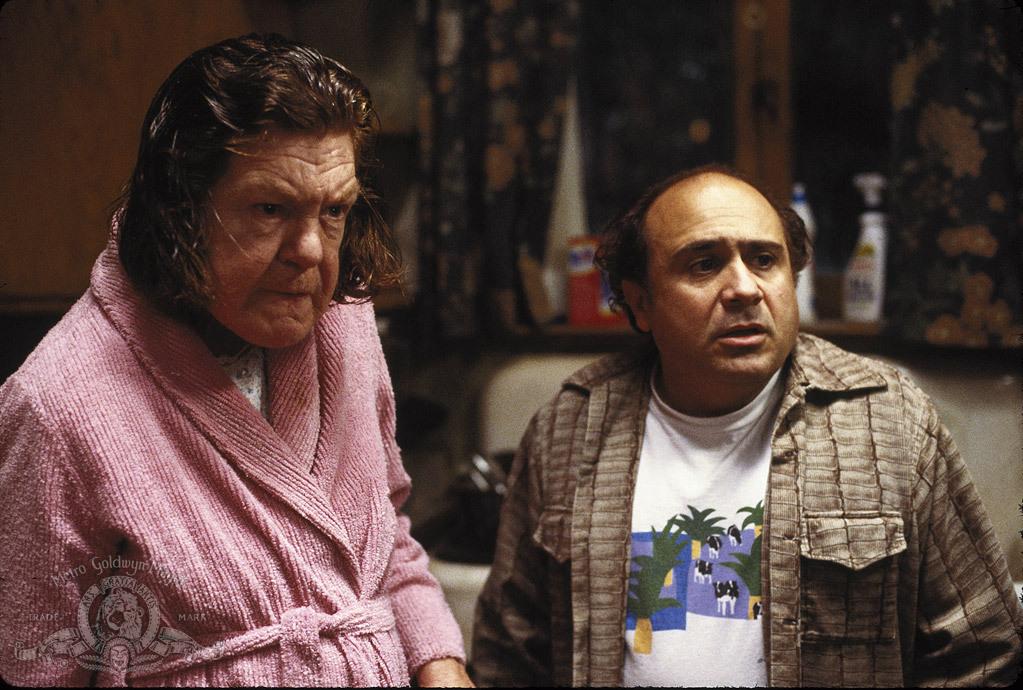 Article continues below advertisement
Where is Mama Fratelli now?
A major health issue came into Anne's life not long after she finished her role in Goonies and before her role in Throw Mama From the Train. According to an interview she gave to PEOPLE back in 1988, Anne was diagnosed with tongue and esophageal cancer in 1984.
"I had a sore throat for a long time, and it scared me. I saw a lump in my throat, and I was terrified. I wouldn't go to a doctor. Finally, Logan got me to go," she told the magazine at the time. "Five days a week, for eight weeks, Logan would take me to Cedars-Sinai for treatment, then I'd go to work. I felt so lucky I had the strength to continue."
During that time, she continued to work and had many roles on popular TV shows including Knight Rider, Hill Street Blues, and Night Court. She underwent several surgeries to remove the cancer on her tongue and those surgeries gave her the signature slurred speech performances.
Unfortunately, in 1988, Anne's cancer returned, and she died in August of that year, after 37 years in the business.