What Happened to Tom Kim? He's Become An Iconic Mud Bath King
Golfer Tom Kim had an eventful game that has a lot of people talking. Here's what happened to him during the PGA Championship in 2023.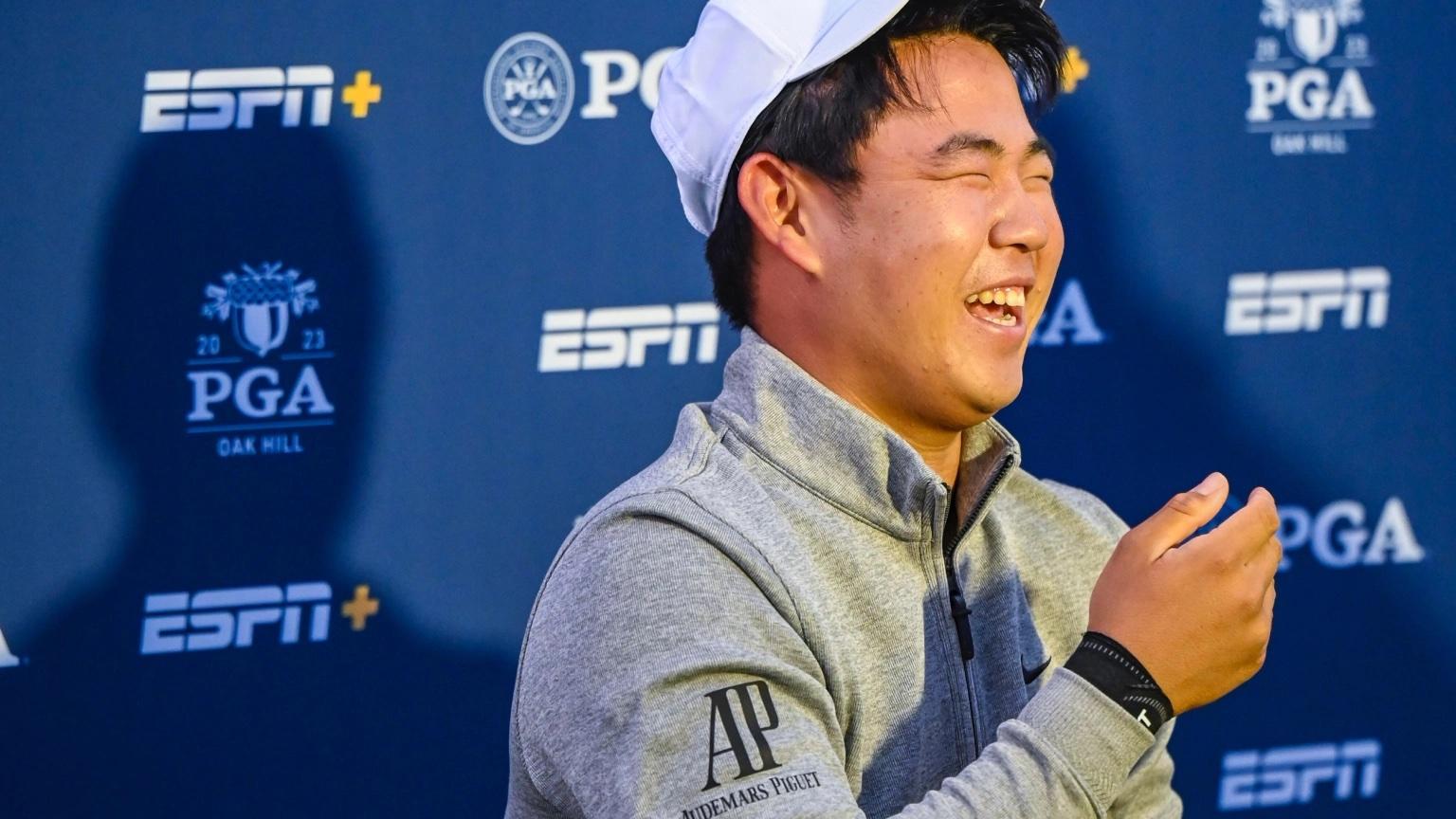 The internet is riddled with meme-worthy shots of celebrities and public figures, but some are more iconic than others. If you are a sports fan, you must have heard of Tom Kim's 2023 PGA Championship Game ordeal, and if you haven't, you're in for a chuckle-worthy surprise. When Tom went off to play that day, he probably didn't think that he would become a viral sensation, but the almighty internet, as always, had different ideas.
Article continues below advertisement
Tom strutted his stuff off Oak Hill's ninth hole during the game in question, thinking it was just another day on the green. Little did he know, his life would take a wild turn and send him spiraling into social media viral stardom. Before the incident unraveled, the 21-year-old South Korean sportsman had lost his ball and searched for it on the edge of Allen's Creek at Oak Hill's sixth hole. What happened next was a nightmare unfolding before the internet's eyes.
Article continues below advertisement
So, what happened to Tom Kim?
The two-time PGA Tour winner got more than he bargained for in a moment of comedic misfortune. As his search got more detailed, the unsuspecting golfer took an unexpected dip in the murky water — emerging from the hazard covered in mud up to his belt buckle.
Unfortunately, we don't have the exact moment on camera, but the aftermath was a sight to behold. ESPN broadcasted the muddy spectacle for several minutes, triggering solid and hilarious online moments.
Article continues below advertisement
Unsurprisingly, the internet had an explosive reaction to Tom's fall in the mud.
As expected, it took mere seconds for the internet to explode with clips and screenshots of this epic series of events. Social media feeds were flooded with laughter-inducing moments, and the internet trolls wasted no time making creative edits. Despite being in the middle of a game with three and a half holes still to go, Tom couldn't continue looking like a walking mud monster, so he went back to the location to rinse off that muck, and this time, the cameras were sure to follow devotedly.
Article continues below advertisement
Article continues below advertisement
Thankfully, his trusty caddie, Joe Skovron, came to the rescue after the ordeal. He handed over some dry socks, shoes, and a long-sleeve layer to replace Tom's stained Nike polo. Talk about a fashion makeover on the fly! You've got to hand it to Tom, though. Despite the embarrassing slip and subsequent mud bath, he kept calm and carried on.
Things got even more hilarious when a media member of Sports Illustrated asked Tom, "You good?" as he walked off his final hole of the day. A few moments later, Tom discovered that there were, in fact, photos and, worse — memes. The South Korean sportsman had a cheerful attitude about the event during the post-game press conference with Sky News.
Article continues below advertisement
We certainly hope Tom is doing okay! Hopefully, that mud treatment worked wonders for his skincare regimen, and if not, at least he has won over the hearts of several internet users.