Wanelda Farmer of The Wanelda Diaries Clears the Air Over Rumors Between Her and Her Husband, Gary
TikToker and host of The Wanelda Diaries opens up about the drama between her and her longtime husband.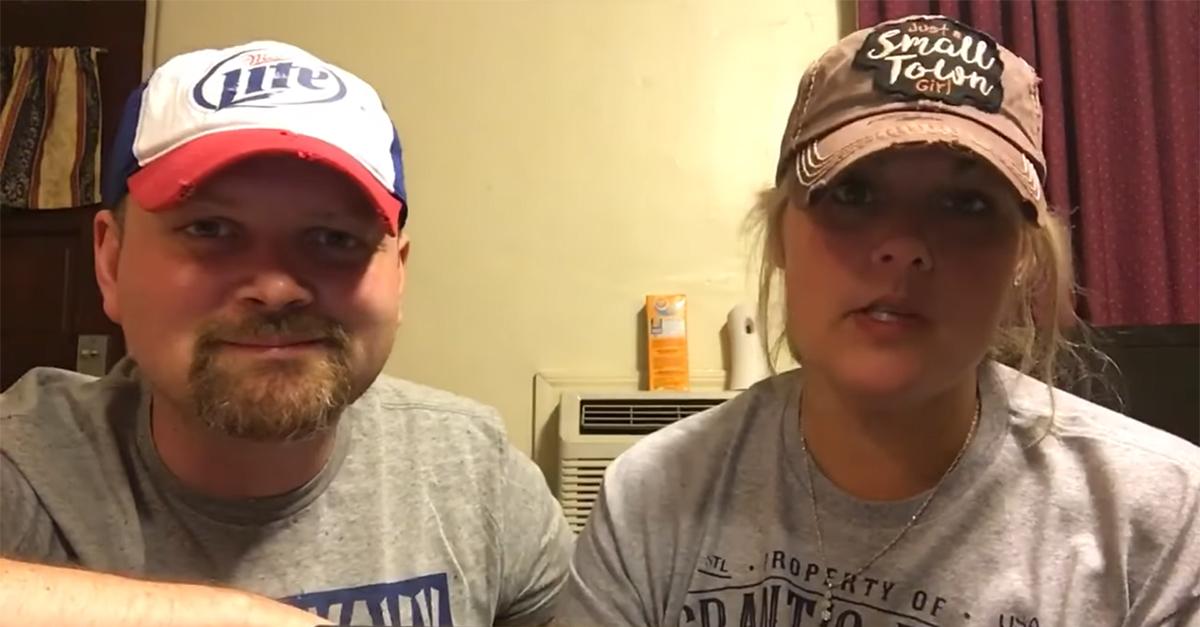 The Gist:
Influencer Wanelda Farmer disclosed that she is going through a divorce from her husband Gary.
She also clarified that the rumors about Gary's alcohol abuse are unfounded.
Internet celebrity status can be a tricky thing, especially when more often than not, online influencers and personalities offer a window into their personal lives as part of their content. We can be privy to all sorts of life events and personal moments when one lives their life one stream or one TikTok at a time, but there's always much more going on in between posts and uploads. Just ask Wanelda Farmer, who runs the popular "Wanelda Diaries" vlog.
Article continues below advertisement
Active on several platforms including TikTok, Instagram, and Facebook, Wanelda posts plenty of videos to her social media feeds that feature life updates, fun family moments, gorgeous scenery, and even some memes and inspirational quotes. Some of her videos have even included footage of her husband Gary and their many children. Throughout 2023, however, rumors began to emerge that Wanelda and Gary were really going through it. She took to TikTok to address some of the rumors.
Article continues below advertisement
What happened to Wanelda and Gary Farmer? The Wanelda Diaries host reveals some details.
In mid-July 2023, Wanelda posted a lengthy TikTok. She took the time to shed some light on her marriage with Gary, which was reportedly on the rocks at the time.
Many believed that Gary had a drinking problem that ultimately led to a rough patch or that Gary even cheated on Wanelda while they were together. While Wanelda was reluctant to tell the full story, she did want to at least clear the air on some of the more salacious whisperings about her marriage.
"I feel like there's a lot of assumptions being made and a lot of conclusions being drawn that aren't true and I hate for somebody to think something that isn't true," she explained in her TikTok.
First and foremost, she revealed that Gary does not have any known issues with alcohol. There also hasn't been any cheating on anyone's part. In fact, Wanelda stated that she and Gary are "very civil" during this time. They reportedly talk every day.
Article continues below advertisement
However, she did address divorce in a way that suggested that she and Gary were getting separated.
"Divorce can be nasty, separation can be nasty, break-ups can be nasty," she admitted. She also explained that for all of the videos she's put on TikTok, "the door is barely being cracked" in terms of what goes on in her life.
"Nobody knows what's really went on in my home or what I've been through."
Article continues below advertisement
Wanelda declined to fully elaborate, stating that "some things don't need to be told." She simply went on TikTok to explain that there was no "big event" that led to their separation.
"Sometimes, things just don't work out," she relayed. "When you meet someone, I think people put on a different facade to a certain extent. And over time, that facade kind of drifts away and you go back to who you really are, who you are naturally. And that's not always the person the other one fell in love with."
She has since chosen not to share the "dirty details" of their separation, though she did mention that their kids have sided with different parents throughout the whole process. However, she did inadvertently reveal some resentment over the loss.
In her TikTok, she stated "For a woman to pick up and leave a home that she funded and leave 90 percent of her belongings there, that says a lot."
As of this writing, Wanelda continues to post regularly to her social media platforms.