A Woman Annuls Her Marriage After Husband Smashed Cake in Her Face
In a viral TikTok post, a woman annuls her marriage after her husband smashed a cake in her face and social media users aren't surprised.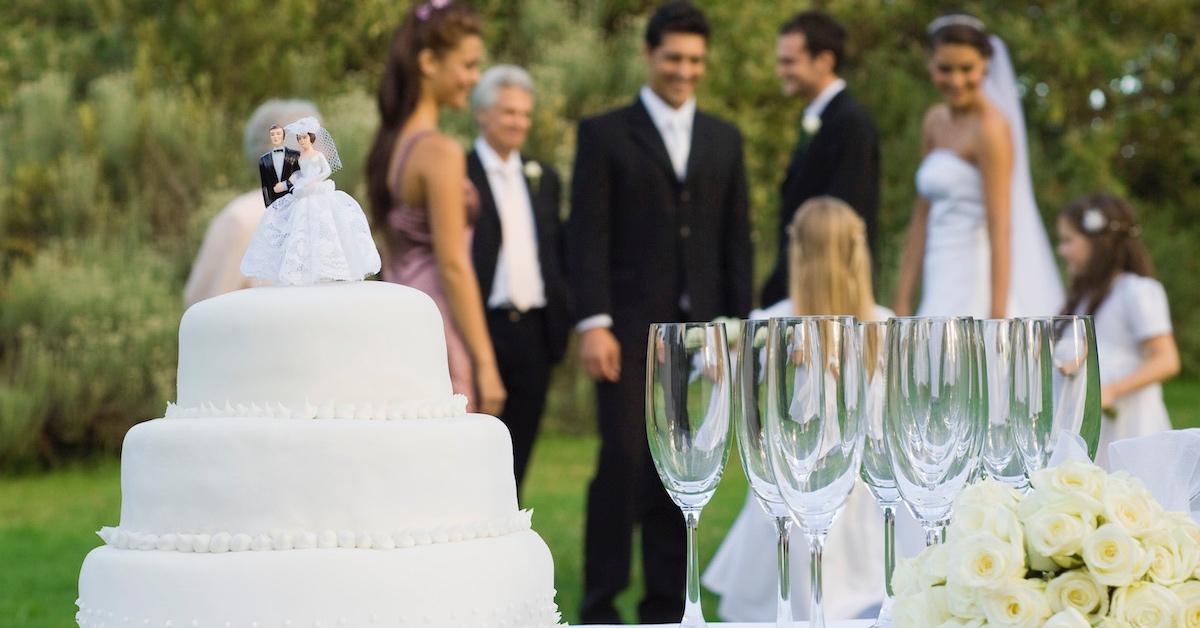 First comes love, then comes marriage, then comes a baby in a baby carriage. However, in some cases, divorce supersedes all the expected milestones for a couple. Thanks to social media, you can gain access to the lives of folks in their platonic and romantic relationships.
Article continues below advertisement
There has always been tons of content surrounding breakups, proposals, girlfriend proposals, and more. Some breakups online range from cheating revelations to something as far as throwing something in a person's face.
So, when one TikTok user decided to air out her annulment due to her husband smashing a cake in her face, social media users were intrigued. Here's the full scoop.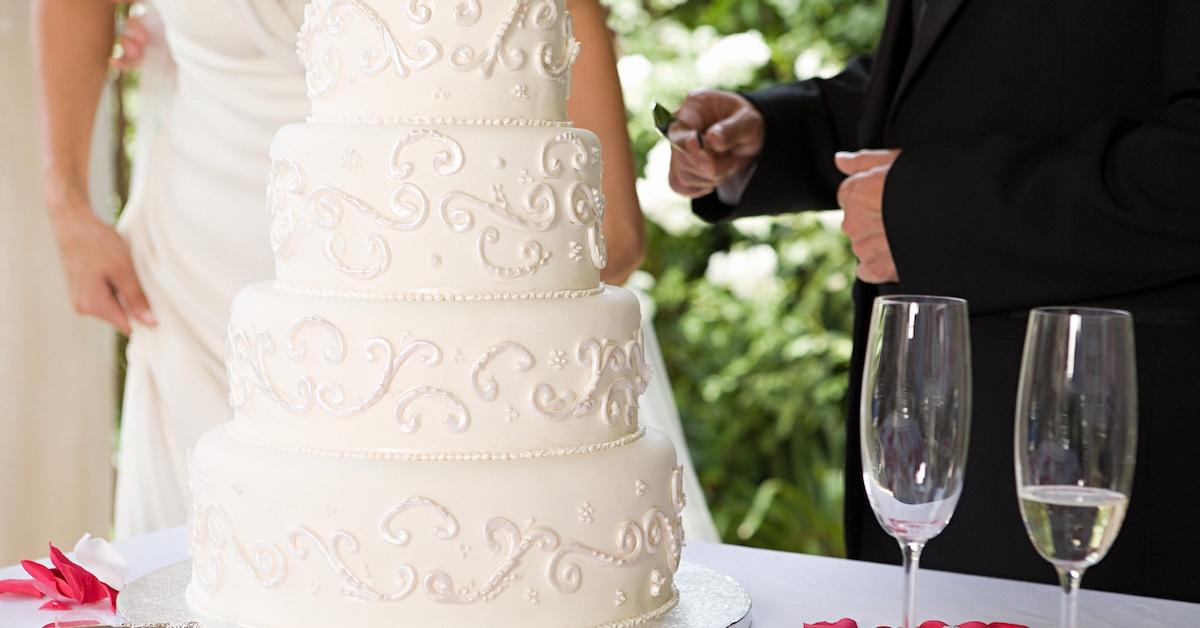 Article continues below advertisement
A woman annulled her marriage after her husband smashed a cake in her face.
Boundaries are always a must, even when you're married! In an Aug. 12, 2023, TikTok video, creator Louisa Melcher (@loulouorange) shared that she decided to annul her marriage thanks to her husband's actions on their wedding day.
"Also, he chased after me with a Wet Wipe and ended up splitting his tux pants … Like PLEASE if I didn't have the ick before," the video caption reads.
Article continues below advertisement
As the video starts, a picture of Louisa is shown as the text explains the situation at hand.
"When he smashed a wedding cake on my face and ruined my $1,600 bridal makeup. But, he actually ended up saving me $50K in divorce fees (and half my net worth) by showing how little he respected me nice and early so I could still qualify for an annulment. I left our reception venue without saying a word and filed the paperwork in the Uber home," the text in the video reads.
Article continues below advertisement
TikTok users were floored that Louisa paid $1,600 for bridal makeup and weren't surprised by her actions.
The last thing anyone would expect when getting married is for their partner to not respect their wishes. If that's the case, they've done a terrible job vetting during the dating process and may want to rethink moving forward with a person.
So, once TikTok users got wind of Louisa's predicament, most folks understood why she decided to annul the marriage.
Article continues below advertisement
"It sounds like she set a boundary that he didn't respect. Doesn't matter if you did it or not or how much SHE spent 🙄," one person shared.
"Yes, finally someone walked away after the disrespect. I've always hated the videos with the 'been married 20 years' description. Like girl?" another user shared.
On the flip side, others were shocked since cake in the face is a wedding tradition and that Louisa paid $1,600 for bridal makeup. After all, nearly $2,000 in bridal makeup is a lot to spend.
Interestingly, this isn't the first time a woman has aired out an issue about a cake-smashing incident. In June 2022, a woman wrote to Slate Magazine's advice column, "Dear Prudence," under the moniker, Give Him Til February, about what her husband did.
Article continues below advertisement
"I got married just before Christmas and am hoping to be divorced or annulled by the end of January," the unknown woman wrote.
The woman explained that she wasn't in a rush to get married, but after her boyfriend at the time proposed, she decided to go for it. She said that they both split the wedding responsibilities 50/50, to be fair. However, she had one firm boundary.
Article continues below advertisement
"My only hard-and-fast rule was that he would not rub cake in my face at the reception," the column reads.
And of course, the groom did the one thing the bride requested not to.
"He grabbed me by the back of the head and shoved my head down into it," she said. "It was planned since the cake was DESTROYED, and he had a bunch of cupcakes as a backup."
The woman said that she left the next day and family members and friends called her to say she should give him another chance. However, she shared that she's claustrophobic due to a car accident years ago. So, she asked if she should give her husband another chance.
However, the column creator cautioned her to put her feelings first and move forward with her divorce.
What do you think?