If You're a Lazy Girl Looking for a Lazy Girl Job Then We've Got Some Tips for You
Calling all lazy girls who are on the casual hunt for a lazy girl job. We've tracked down the best tips so you don't have to, because you're a lazy girl.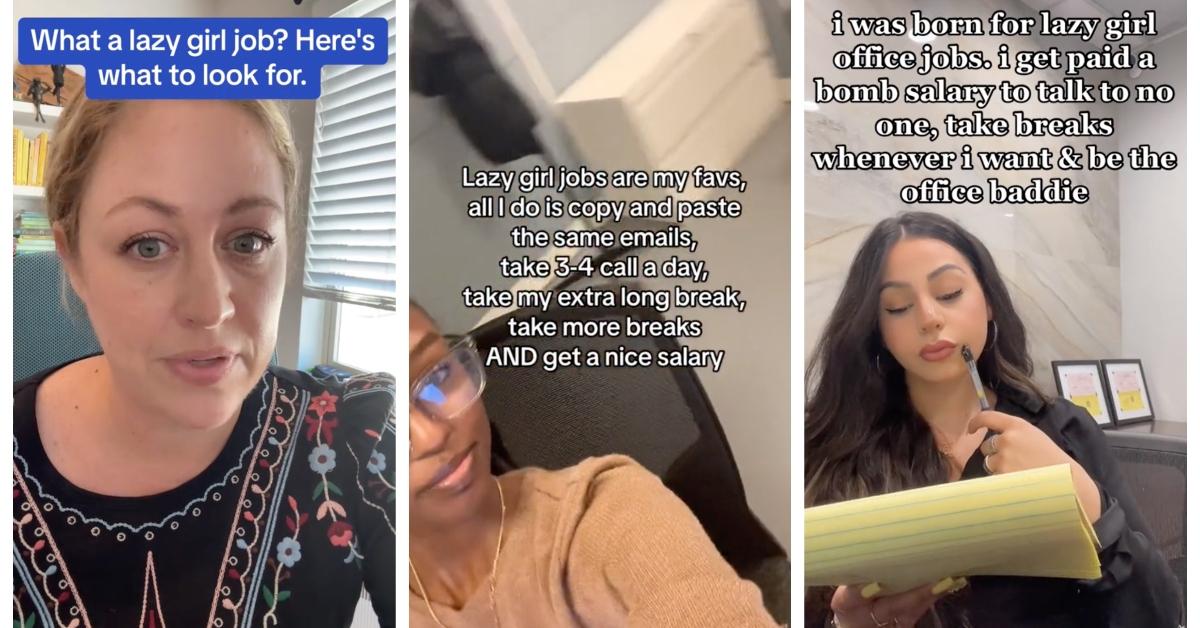 It's lazy girl summer, which is shifting seamlessly into lazy girl fall, which will make its way into cozy lazy girl winter, so we are looking for lazy girl jobs. Lazy is probably not the best word because what we are actually referring to is something akin to quiet quitting. No one wants you to work yourself to the bone. We want you to work yourself to the throne because you are a queen who deserves low-stress employment.
Article continues below advertisement
We have scoured all of TikTok, which took a while because it's massive, in order to find the best tips for finding a pressure-free "lazy girl job." So, if you're into low risk and high rewards, then you've come to the right place. Take a deep breath and center yourself. Here's how you suss out the perfect lazy girl job.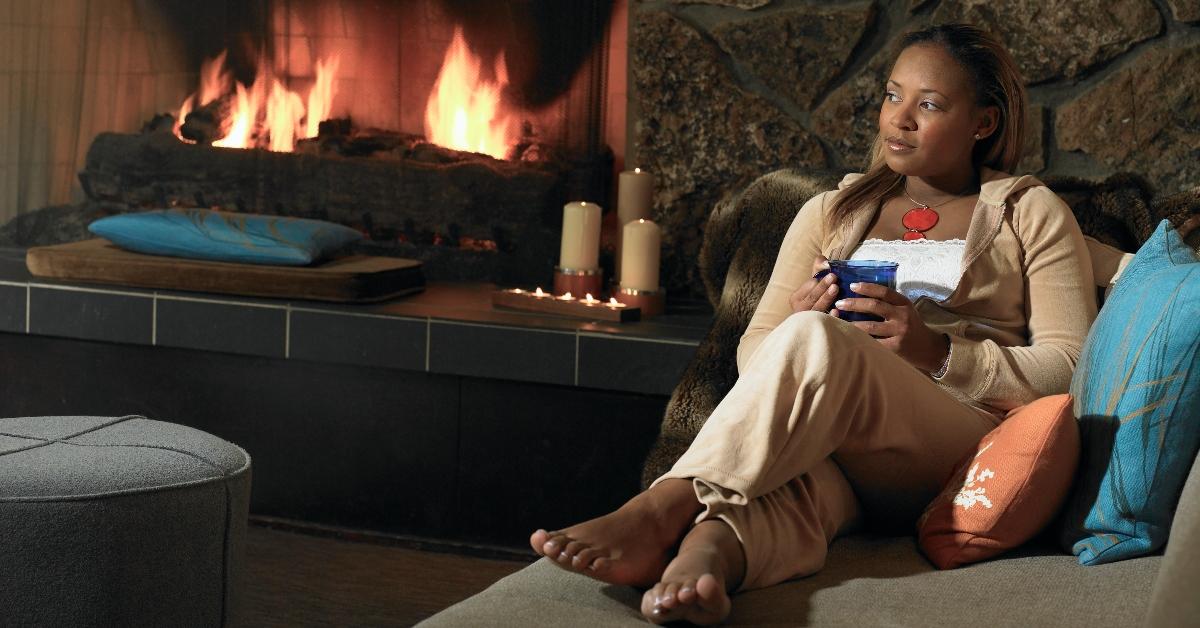 Article continues below advertisement
What is a lazy girl job? We got you.
Bonnie Dilber, who goes by @bonniedilber on TikTok, put in the work to define a lazy girl job so you don't have to. Nor should you! First of all, what is a lazy girl job? According to Bonnie it's a job where you "have a lot of flexibility." Don't worry if you can't touch your toes, she doesn't mean that kind of flexibility.
She's referring to things like remote work, good work/life balance, and you're compensated well. "It's not actually lazy to want that," Bonnie smartly points out. "I think everyone deserves to have a job like that." One more time for the micromanagers in the back! By the way, don't ask a potential employer if the job you're interviewing for is a lazy girl job.
Article continues below advertisement
This his how you figure out if a job is a lazy girl job. "First, the job should be remote or hybrid with a lot of flexibility to work from home." Ideally there is unlimited paid time off (PTO) or at the very least, a good chunk of it. Bonnie says aim for at least 20 days worth "in addition to holidays and sick days and personal days."
Article continues below advertisement
When in doubt, always go to the Yelp-style websites for a business. What do we mean by that? Well, places like Glassdoor will rate a business and allow employees to review them. "Make sure they're affirming that the culture is actually flexible," suggests Bonnie. Normally we don't like snitches, but this is an exception.
Article continues below advertisement
It's important to reference what you read so you can ask questions during your interview: "For example, you can say you read that they have unlimited PTO, but I know that can play out differently in different work places. What is the orientation towards that here?" This feels like a bit of gotcha journalism, but is really you just being diligent.
Feel free to turn the tables by asking your interviewer how they handle work/life balance. "That will give you insight into whether they have real flexibility based on how they talk about it," Bonnie says. Ah yes, now the student has become the teacher!
Article continues below advertisement
"Finally," says Bonnie, "consider what you're doing." She has come across so many people online who claim to love a lazy girl job which is comprised of copying and pasting the same email over and over again. Busted! "That is not personally something I would enjoy doing," shares Bonnie. "For me, I feel like I have a lazy girl job even though I have a job where I do a lot of things." Do something you enjoy!
Article continues below advertisement
Here are some interview tips when looking for a lazy girl job.
Gabrielle Judge, aka @gabrielle_judge on TikTok, dropped some piping hot interview tips so you can figure out if a job you're applying for is actually a lazy girl job. Start with some question such as, "How is risk-taking handled?" This is you trying to figure out what you'll do if/when you mess up. Because you're human, you'll probably make a mistake! What will they do about it. If it's cutthroat and competitive, run.
What about measuring your performance? If it seems like micromanaging is coming down the pipeline then you need to pull the plug. Finally, ask this potential employer how they would "describe a high-performing employee on their team." If what they say sounds like a crazy amount of work, it's not a lazy girl job.
Article continues below advertisement
In some bonus content, Gabrielle suggests you take a gander at the interviewer. You can tell by their look and energy if this job is simply too much. Remember, they also need you. This interview should go both ways. At the end of the day, what matters is being happy but we really want you happy on your couch beneath a blanket while you work.