Remote Worker "Brags" About Cleaning and Walking Dog on the Clock, Sparks Debate
A TikToker's post about being more productive in her professional and personal life started a viral discussion about permanently working from home.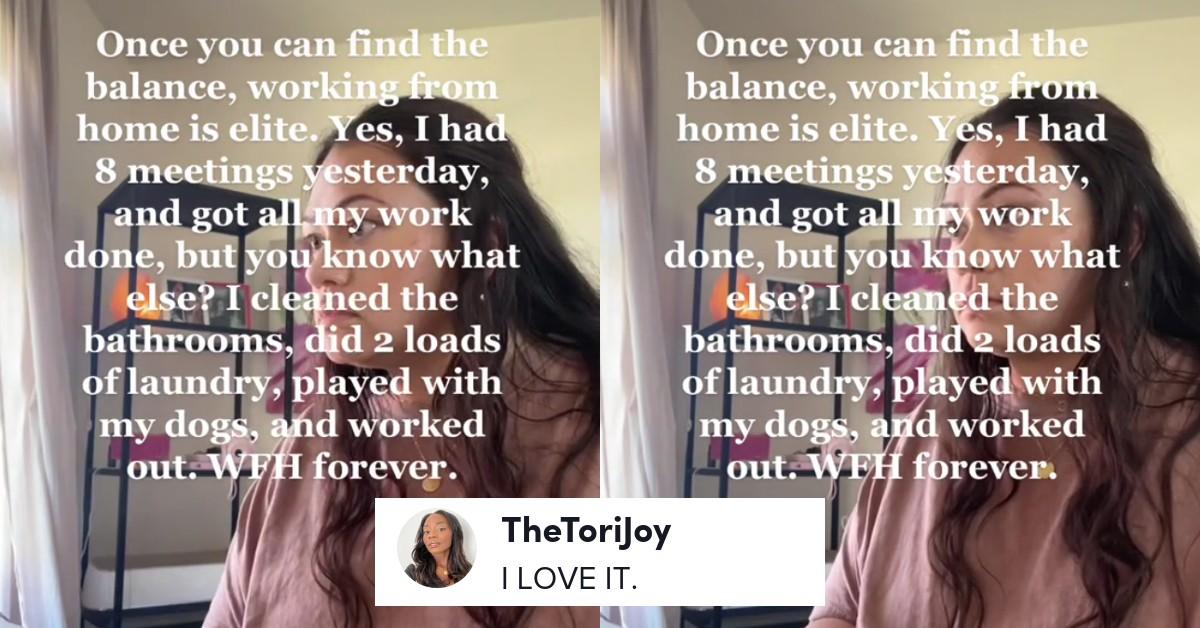 There are tons of statistics that have popped up in the wake of the COVID-19 pandemic that provides strong evidence for more companies to embrace remote positions. Increased worker efficiency, coupled with lower overhead, and the fact that more and more candidates have expressed a desire to work from home are all attractive incentives for businesses to consider.
Article continues below advertisement
However, after regulations and stay-at-home orders have been lifted in the aftermath of the pandemic, there are some major companies and public figures who've ultimately decided against remote work and made it mandatory for folks to come back into the office unless absolutely necessary otherwise.
And many TikTokers are listing other benefits from working from home in the comments section of a clip posted by user Allie Pape, who uploads under the handle @alliepape. In the now-viral video she says that while working from home she was able to get so much more done, including household chores.
Article continues below advertisement
She writes in a text overlay of a video set to Mark Morrison's "Return of the Mack" as she types on a keyboard: "Once you find the balance, working from home is elite. Yes, I had 8 meetings yesterday, and got all my work done, but you know what else? I cleaned the bathroom, did 2 loads of laundry, played with my dogs, and worked out. WFH forever."
Article continues below advertisement

Many TikTokers in the comments section expressed the numerous benefits they experienced themselves while working from home. From being able to get errands and household chores done while on the clock while simultaneously being more productive at their jobs, to having their nights and weekends back for leisure time.
Article continues below advertisement

Then there were others who wanted to know how to get work from home positions themselves and asked other remote employees in the comments section which companies provide the best WFH options.
However, there were some remote workers who stated that there are certain protocols their jobs implemented that curb that kind of independence.
Article continues below advertisement

Many TikTokers who worked at call centers mentioned that they didn't have time to even get up from their work stations to go to the bathroom in some instances. Others referenced "productivity" metrics their managers use to track their progress while working from home.
Article continues below advertisement

There have even been instances of TikTokers reporting that they've been suspended from their positions after their managers accessed their webcams as they worked from home in an attempt to see if they're actually utilizing their hours for work or are away from their desk spaces.
Article continues below advertisement

For many, the biggest benefit of working from home was the ability to have their "nights and weekends" back and gaining more time by cutting out their commute. Not to mention the cost benefits of doing so as well.
Article continues below advertisement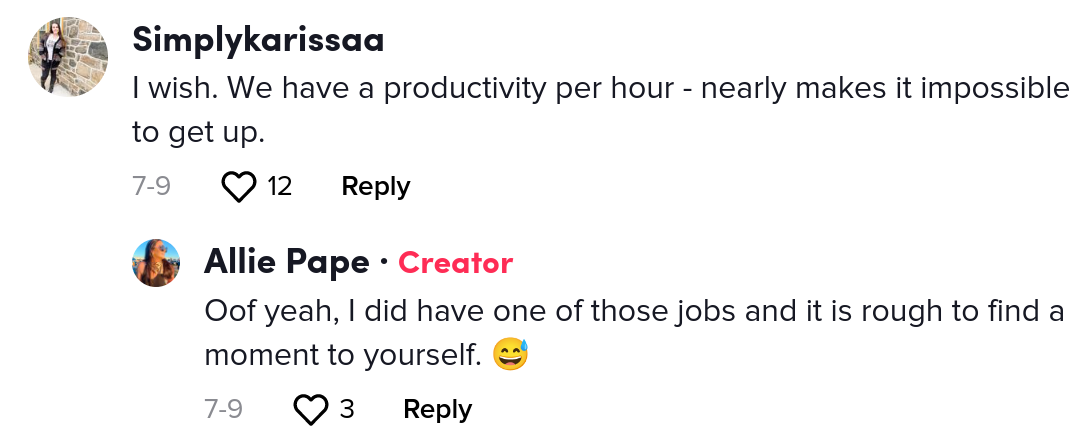 What do you think? Can the majority of corporate jobs be conducted from home? Or is there a benefit for folks in the workplace to all operate and be based out of the same office/area regardless of the position they're working in?