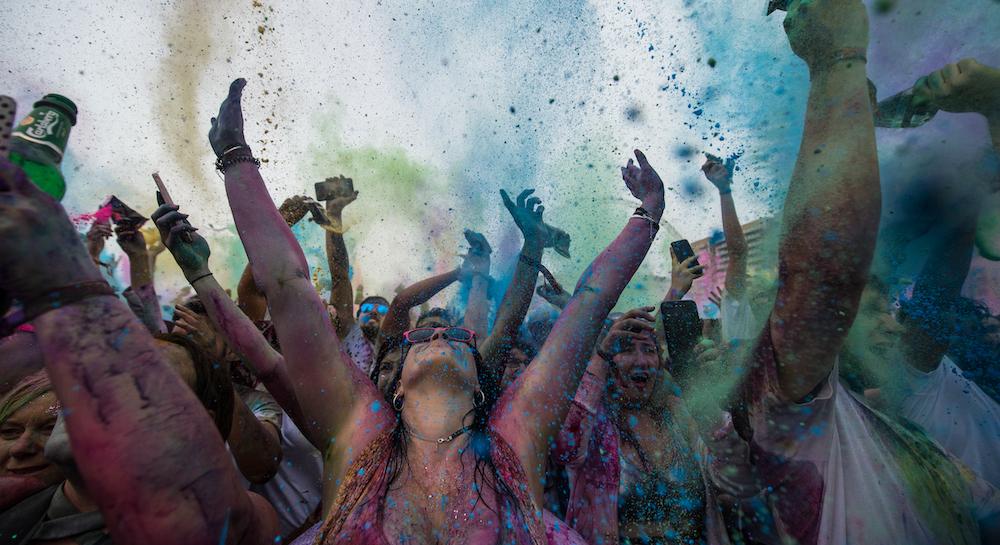 The Rainbow of Powders Used to Celebrate Holi Can Be Made Multiple Ways
The Hindu holiday Holi is celebrated every year in March. It's also known as the Festival of Spring, of Colors, or of Love; its meaning is said to have changed over the years. According to the Society for the Confluence of Festivals in India, it's believed to have at first been celebrated by married women who wanted happiness for their families.
Article continues below advertisement
Now, Holi has deep cultural ties to the Hindu religion, and people celebrate it for various reasons. One of the staples of the holiday is the colorful powder that paints everything around it. But what is it made of? There's actually one location that makes most of the Holi powder used around the world.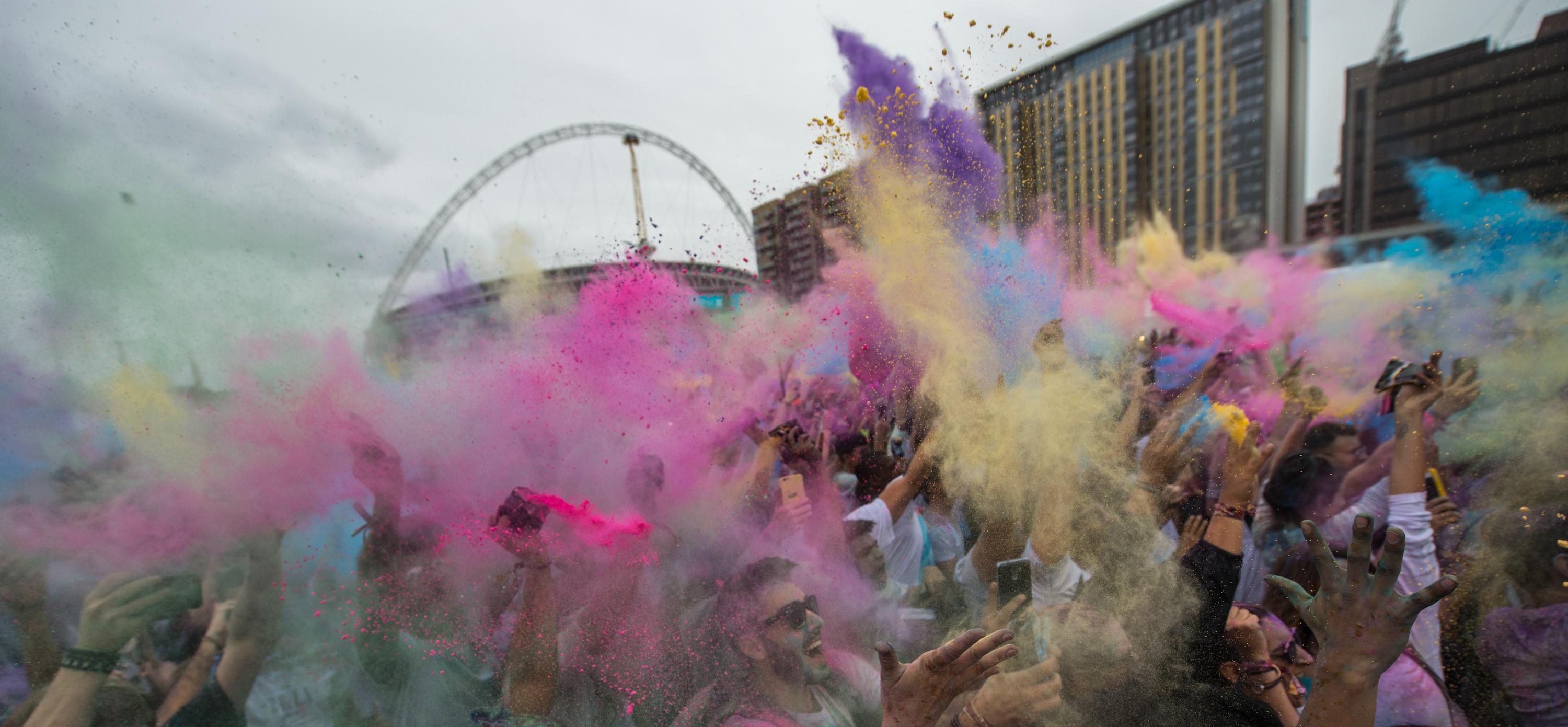 Article continues below advertisement
What is Holi powder made of?
According to Business Insider, the colorful powder called gulal is made from a "mixture of starch and dyes." The publication spoke to Radha Kishan Color World. Their factory is based in Hathras, India, and it's where most of the world's supply of the powder is made.
Typically, corn starch is used for the base of the powder because it's light and isn't as toxic as other options like talcum. Much of the gulal is made by hand but now, there are also machines that can make the process much faster.
Article continues below advertisement
The corn starch is ground and baked in the sun. Yellow is the most common color, but there are hundreds of colors to choose from. Every popular color of Holi powder can be produced in dozens of different shades. Each of them has a different meaning.
"Every color tells a story," said Manu Garg, a member of the family that owns the company. "Red stands for love. Blue is for royalty. Pink [is] for caring and yellow is for happiness."
While many people buy it, you can make your own gulal. The Society for the Confluence of Festivals in India shows different ways to make colors depending on which one you want. Yellow, for example, is made with turmeric. Mehendi is used to make shades of green.
In 2022, Holi celebrations begin on March 18.