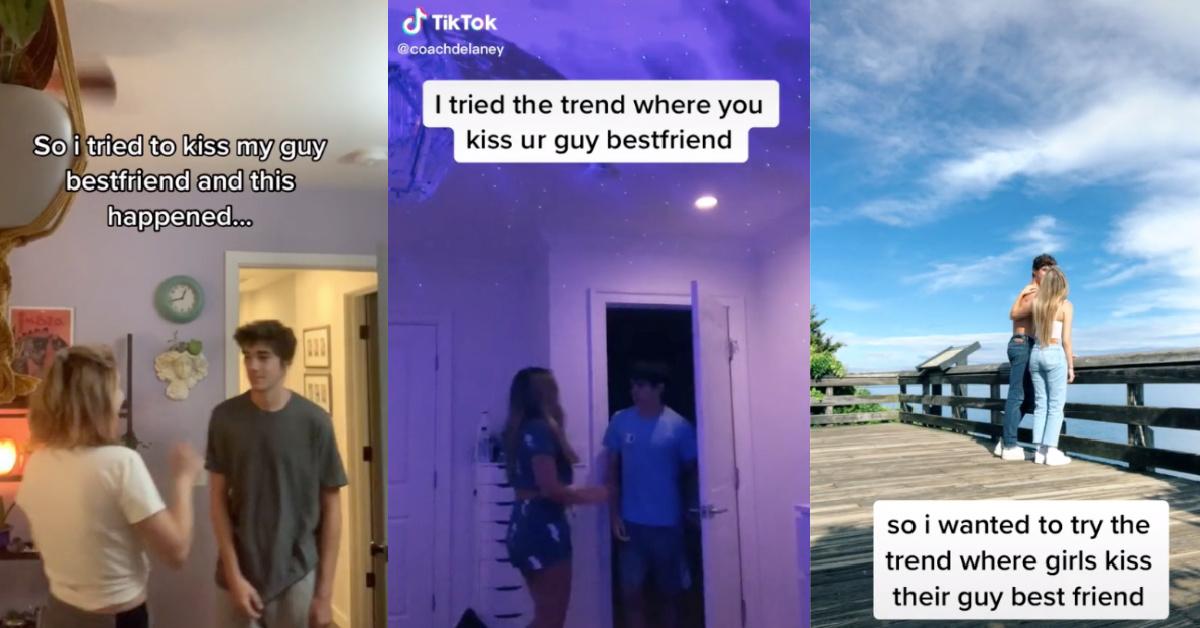 People on TikTok Are Kissing Their Best Friends Again — What Could Go Wrong?
There's another TikTok trend that's making the rounds, and this one is all kinds of adorable… unless things go poorly and it actually ends up being all kinds of awkward. You might know it as the Electric Love Trend, but people are also calling it the Kissing My Best Friend Challenge. That should tell you pretty much everything you need to know.
Article continues below advertisement
This actually isn't the first viral TikTok challenge that involves kissing your best friend — apparently, that type of challenge is popular enough that it's gone viral using a few different names and TikTok sounds. Here's what you need to know about the Electric Love Trend.
Article continues below advertisement
What is the Electric Love Trend on TikTok?
First of all, why is it called the Electric Love Trend? That one's easy. Videos that are a part of this trend all use the same TikTok sound: a clip from "Electric Love" by BØRNS. There isn't actually any electricity involved in this trend — but there is love!
Basically, TikTok users participating in the Electric Love Trend record themselves surprising their best friend by kissing them, then they share the video (along with the "Electric Love" TikTok sound) and (hopefully) go viral.
Article continues below advertisement
Most of the videos are honestly pretty sweet. At this point, we're all pretty familiar with the idea that best friends can sometimes grow to have romantic feelings for one another, and this trend is proof that sometimes, those feelings could be worth exploring further! That being said, if you want to participate in this trend, you should definitely clue your best friend in on your plans before you start recording so that everything is 100 percent consensual!
Article continues below advertisement
While we all love watching people fall in love (even if it's only for a couple of seconds in a video), there are some Electric Love Trend videos that will definitely not give you that dopamine rush. Specifically, if the kisser gets rejected by the kissee. Yikes! Of course, if they're uploading the rejection to TikTok, we can hope that they're taking it in stride. Might as well try to get internet famous, right?
Article continues below advertisement
We've also really gotten a kick out of videos that are clearly making fun of the trend. After all, not every pair of best friends is secretly in love! Sometimes your best friend is just your best friend, no kissing required.
The other popular version of this trend is exactly the same except for the song used — the first song to go viral along with the Kissing My Best Friend Challenge is "death bed (coffee for your head)" by Powfu. Apparently, people just needed another song to kiss their best friend to?
Article continues below advertisement
Anyway, if you happen to hear either of those songs playing the next time you're hanging out with your best friend, you might want to prepare yourself for a somewhat serious talk about the true nature of your relationship. You also might want to prepare yourself to go viral on TikTok assuming things go very well. Or very poorly.