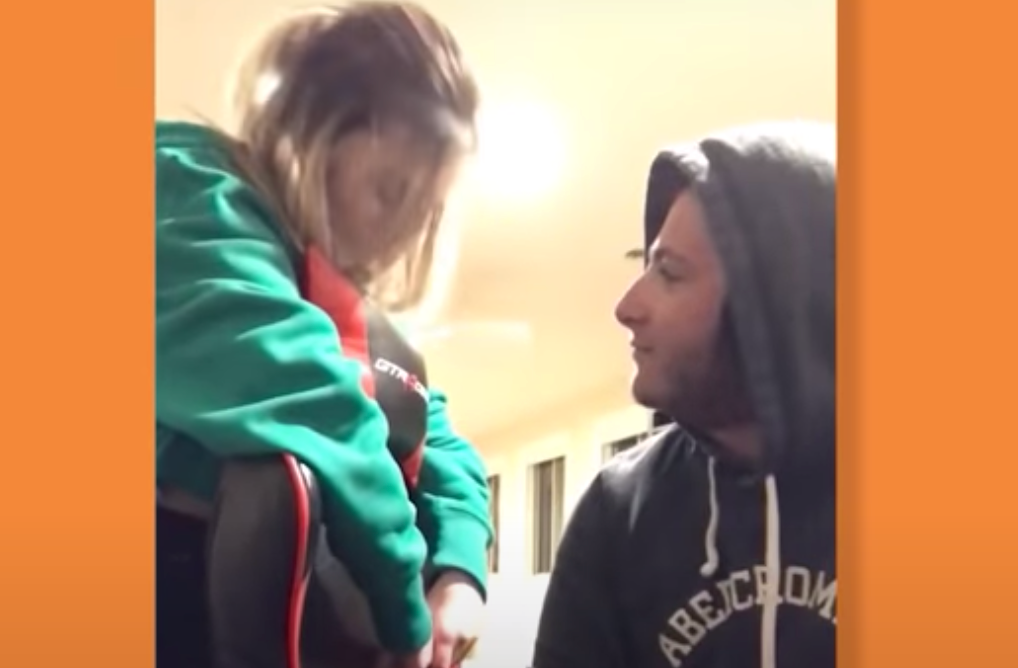 The Kissing Best Friend TikTok Challenge Is Surprisingly Adorbs and Funny
There's an endearing TikTok trend that's resurfacing, and it involves surprising your best friend by giving them a smooch. Hopefully these kisses are totally consensually and planned ahead — and if that's the case, it's a pretty cute "challenge." Scrolling through your TikTok, you'll see best friends hanging out and then suddenly, BOOM, one of them kisses the other. Sometimes, the moment ends cutely — like this is a pair of best friends who've always had feelings for each other. Other times, one of the friends comically rejects the other.
Article continues below advertisement
Confused? Here's what the Kissing best friends TikTok challenge looks like.
Here's a compilation of some of the cutest ones on TikTok right now. Basically, all it involved is two friends with one kissing the other as a "surprise." Again, we want to reiterate that we hope that this is done completely consensually (and for entertainment purposes — this is TikTok after all).
Article continues below advertisement
TikTok influencers like @hayden_121, @olivermoy, @maddyingemie, @yeahpham, and @shaniahrose have posted their own versions, each garnering millions of hearts and thousands of comments. The internet is responding to the challenge as most people have responded to TikTok challenges — with a little bit of confusion, and some with admiration.
Article continues below advertisement
Article continues below advertisement
Article continues below advertisement
It seems like all you need to do to participate in the Kissing Best Friend TikTok challenge is loop in your best friend and kiss them! (But please ask them for their permission first — we get that it's supposed to be a "surprise" but let's respect each other's boundaries.)
Oh, TikTok. What challenges will ya think of next?