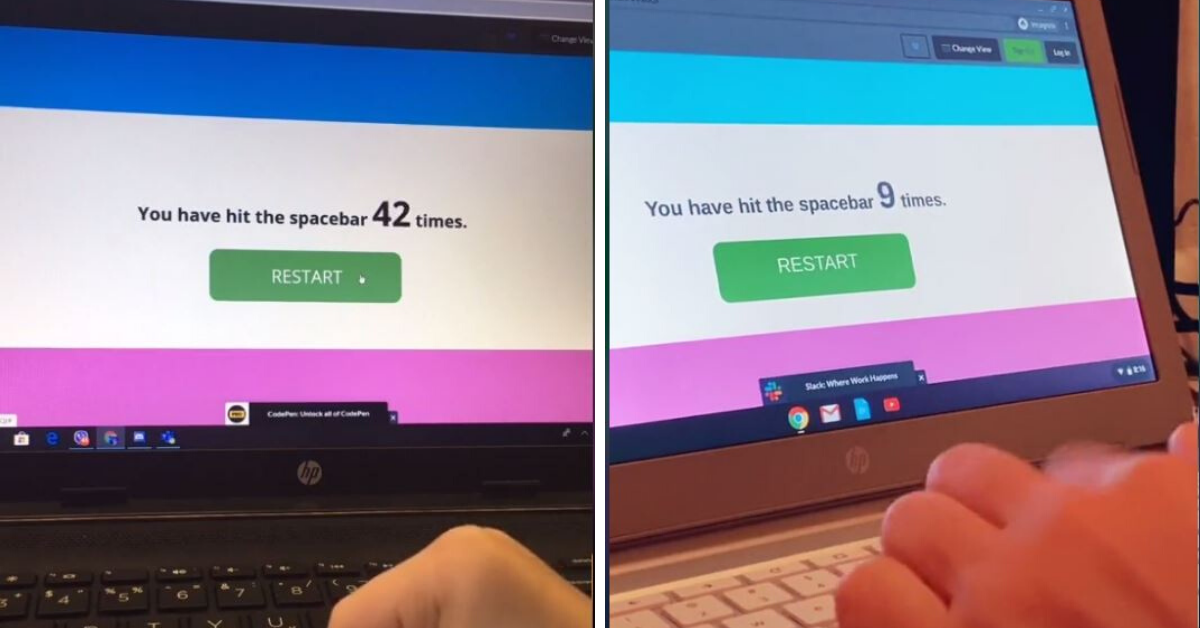 Everyone Is Obsessed With the TikTok Spacebar Challenge Because It's Addictive
There are universal things in life that people seem to enjoy, especially when bored. There's the good ol' internet quizzes that test your intelligence, your vision, or helps you discover what type of food you are. And there's trying to beat the clock in some pointless challenge that really won't serve any purpose in life.
Article continues below advertisement
Thankfully, there's a new TikTok spacebar challenge that has taken over the social media site, and it really is the best of both of those worlds. Playing along, you get to test your skills against a clock and quiz yourself to see if you're as good as everyone else seems to be.
Article continues below advertisement