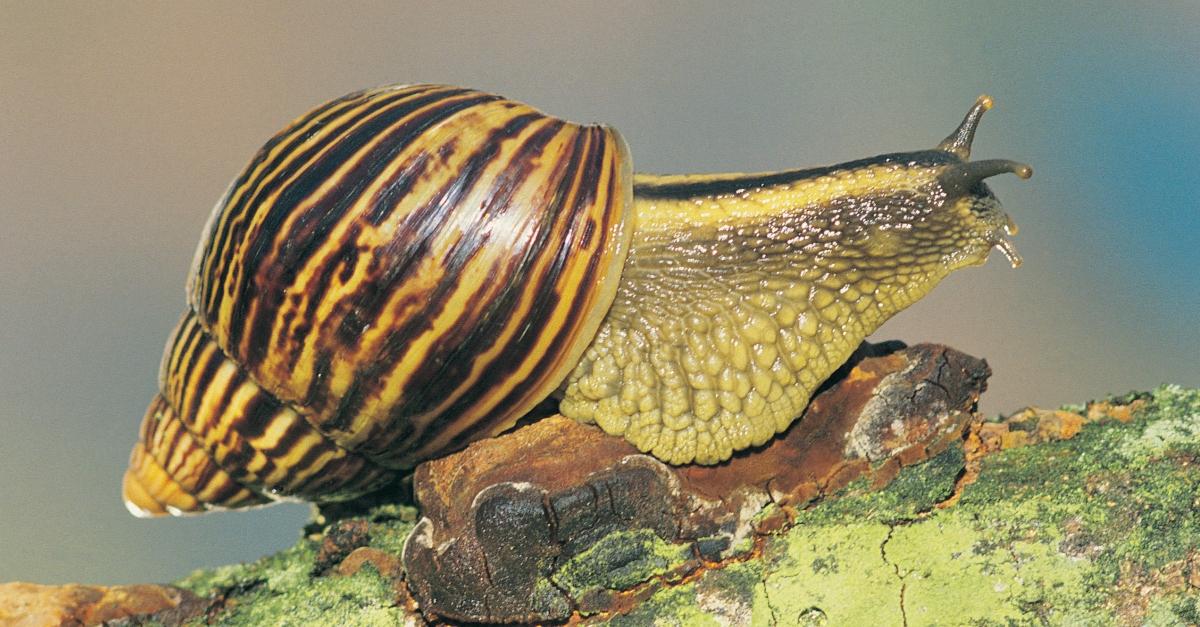 The Immortal Snail Trend on TikTok Explained
Trends come and go, but the immortal snail meme that just resurfaced on TikTok is forever. To date, the #ImmortalSnail hashtag has more than a billion views on the platform.
For those who are late to the party, we have all the details on where one of the internet's most iconic inside jokes originated.
So, what is the immortal snail on TikTok? Here's what we know.
Article continues below advertisement
What is the immortal snail on TikTok? Details on the viral trend.
In 2014, the Rooster Teeth host Gavin Free posed a hypothetical question that shook social media to its core. In the podcast episode, he asked what viewers would do in a very unlikely situation. And the internet had answers.
In a minute-long YouTube video that now has more than 3 million views, he asked his co-host Burnie Burns, "Would you take $10 million, but for the rest of your life, there's a snail that's trying to get you and you can't ever be touched by the snail otherwise you'll die?"
Article continues below advertisement
Burnie inquired, "And.. and is he actively trying to get me?"
"It's going for you at all times — but at the speed of a snail. So, you could go to a different country and try to forget about it, but eventually it would show up."
And then, the two threw the topic of immortality and decoy snails into the mix when Gavin added a twist: Both you and the snail are immortal, and if the snail manages to catch up to you, it gets your share of a million dollars.
Article continues below advertisement
It wasn't long before the scenario surfaced on social media. However, it wasn't until 2016 when the topic caught fire on Reddit. At the time of this writing, there are more than 10,000 responses on the thread, which has more than 40,000 upvotes.
More than five years later, the trend was revived on TikTok.
TikTok responds to the immortal snail trend.
Since the snail assassin scenario resurfaced in late 2021, people have created some pretty creative responses to the trend, which uses audio from John Lennon's 1971 single "Happy Xmas (War Is Over)."
Article continues below advertisement
Several users have shared ways to protect themselves from the tiny terrorist, which include leaving a trail of salt behind and taking a trip to the salt flats in Utah.
TikTok account @immortal_snail0 posts videos from the perspective of the snail, reminding us all that we're never safe.