Fans Name Zooey Deschanel the "Twee Queen," but what Exactly Does That Mean?
TikTok users cannot not stop talking about twee. Here's what twee style is, why it used to be problematic, and a look at the twee icon herself, Zooey Deschanel.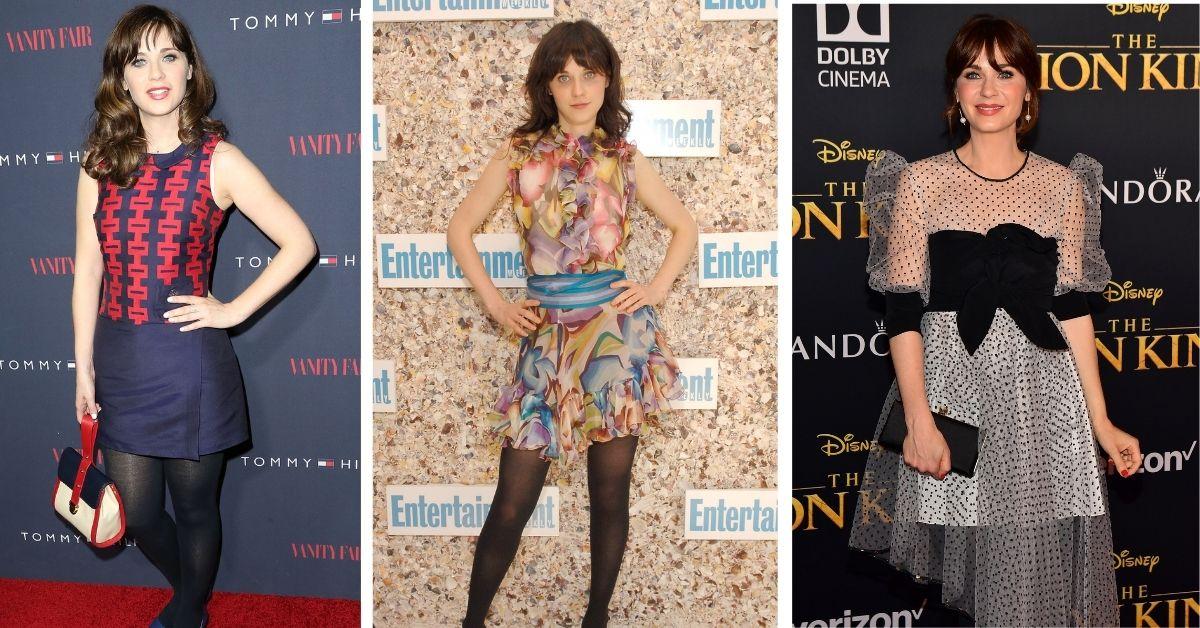 Every few years, something in your mom's (or even grandmother's) closet becomes trendy again. The masses become obsessed. The stores at the mall start selling present day lookalike ensembles. The thrift stores see new faces, and almost always, social media becomes saturated with content revolving around this style.
Article continues below advertisement
According to TikTok, twee style is slated to make a comeback in 2022. The hashtag #twee has gotten over 60 million views on the platform overall. Not to mention that popular fashion creators like @oldloserinbrooklyn have been including the look in trend forecast videos for the year.
So, what exactly is twee style? You'll probably recognize it. Keep scrolling to find out.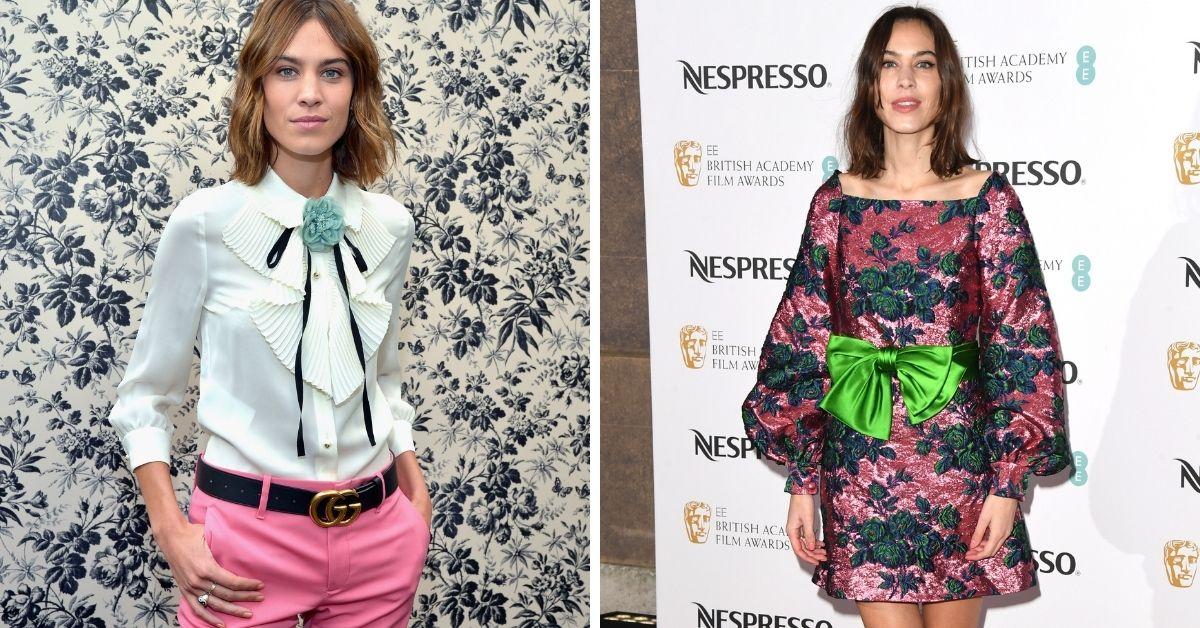 Article continues below advertisement
What is twee style?
Twee is defined as affectedly or excessively dainty, delicate, cute, or quaint, according to Merriam-Webster. Originally a British term, "twee," dates back to the early 1900s and is derived from a mispronunciation of the word "sweet."
That being said, "twee" style can be thought of as a very feminine and preppy style that incorporates playful vintage pieces. Think polka dots, teacup dresses, colorful stockings, oversized cardigans, and lots of fancy hats.
If you were a preteen or teenage girl in 2011, you're probably familiar with the trend. Twee style first hit the U.S. around 2010 and 2011. It recycled looks from the '60s and '70s into a new aesthetic that pretty much every teen girl wanted to master. However, at at the time, many people simply referred to the style as "hipster."
Article continues below advertisement
Zooey Deschanel has been crowned "Twee Queen" by fans.
As #twee videos circulate around TikTok, more and more users are learning what the term means. Meanwhile, others are discovering that they've actually been rocking twee for a while.
New Girl alum Zooey Deschanel was finally able to put a label on her distinct, yet eclectic style. "I'd like to thank TikTok for teaching me what twee means," she wrote alongside a clip of some of her most iconic looks throughout the years.
Article continues below advertisement
In the clip, Zooey shamelessly plugged She & Him's very twee 2008 hit "Why Do You Let Me Stay Here?" in the background. (As a refresher, she and M. Ward make up this indie musical duo).
The video then flashes through some of Zooey's looks through the years where she's seen wearing an assortment of different outfits. Some have ruffles, some have bows, some are puffy.
Users took to the comments to praise the actress' style. "You invented it, to be honest," one user wrote. Meanwhile, another wrote: "QUEEN TWEE."
While twee was only a phase for some women, Zooey has consistently sported the style throughout her career, and many rockers of the twee style have used her outfits as inspiration for years.
Article continues below advertisement
TikTok creators are working to make the revival of twee style much more inclusive and body positive.
When twee first hit the fashion world, it was a style dominated by thin, white women. Much of this had to do with twee representation in movies and on social media, and a lack of fashion options for mid- to plus-sized body types. Now that it's making a return, some plus-sized creators have expressed concern. "Like, how does one twee without being skinny? Does it exist?" creator @abbienicoleh wrote in the caption of her video.
However, other users like creator @im.an.adult are already one step ahead of the game.
Article continues below advertisement
In a video, she showcased a number of twee looks available for women with larger body types. "It may have had its problems before, but unlike last time around, we actually have access to options now," she wrote.