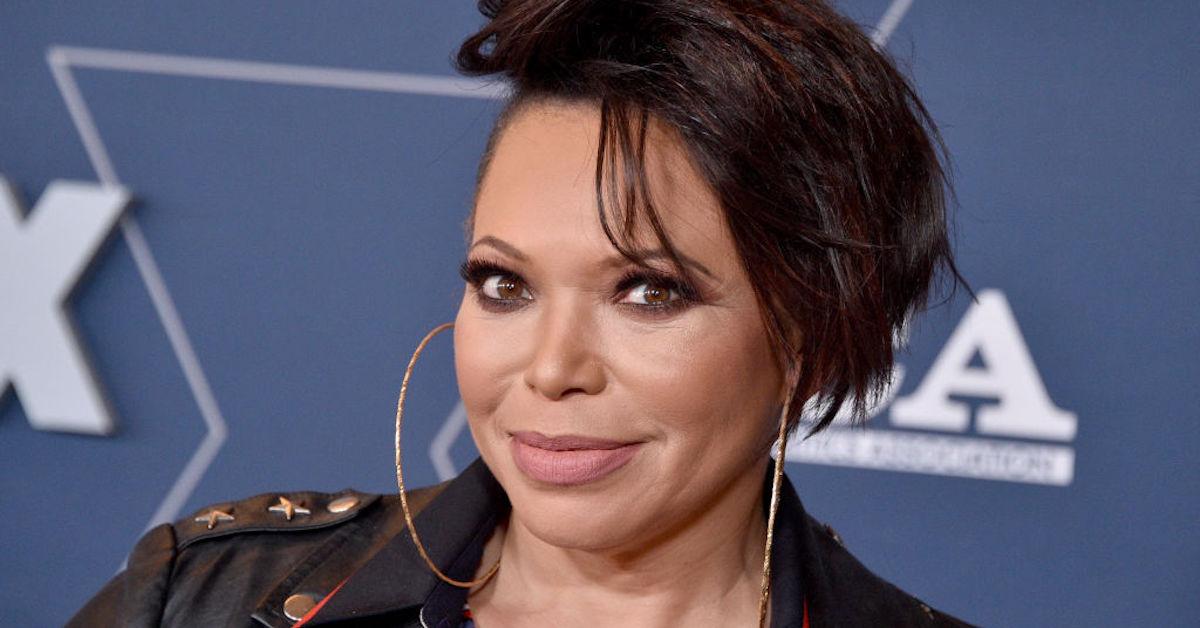 Twitter Is Convinced They Know Which Rockstar Tisha Campbell Dated
June 20's Girlfriends Check-In on the Oprah Winfrey Network saw actress and singer Tisha Campbell, 51, hanging out with celebrity friends AJ Johnson, Holly Robinson Peete, and Kym Whitley in a virtual chat room, for what fans are calling "the best episode so far."
Article continues below advertisement
The OWN series was invented as a way to keep us entertained during quarantine and, each week, different groups of female celebrity friends get together to gossip, play games, and share stories of how they're staying sane during the quarantine.
Tisha's episode saw the friends share emotional moments about motherhood, dating, and the reason Tisha started wearing wigs.
But one of the juiciest moments involved the girls going in on Tisha's dating past. At one point, during a game of "Tisha Campbell's Bet You Didn't Know," it came out that Tisha's first-ever romantic experience was with a rockstar.
Article continues below advertisement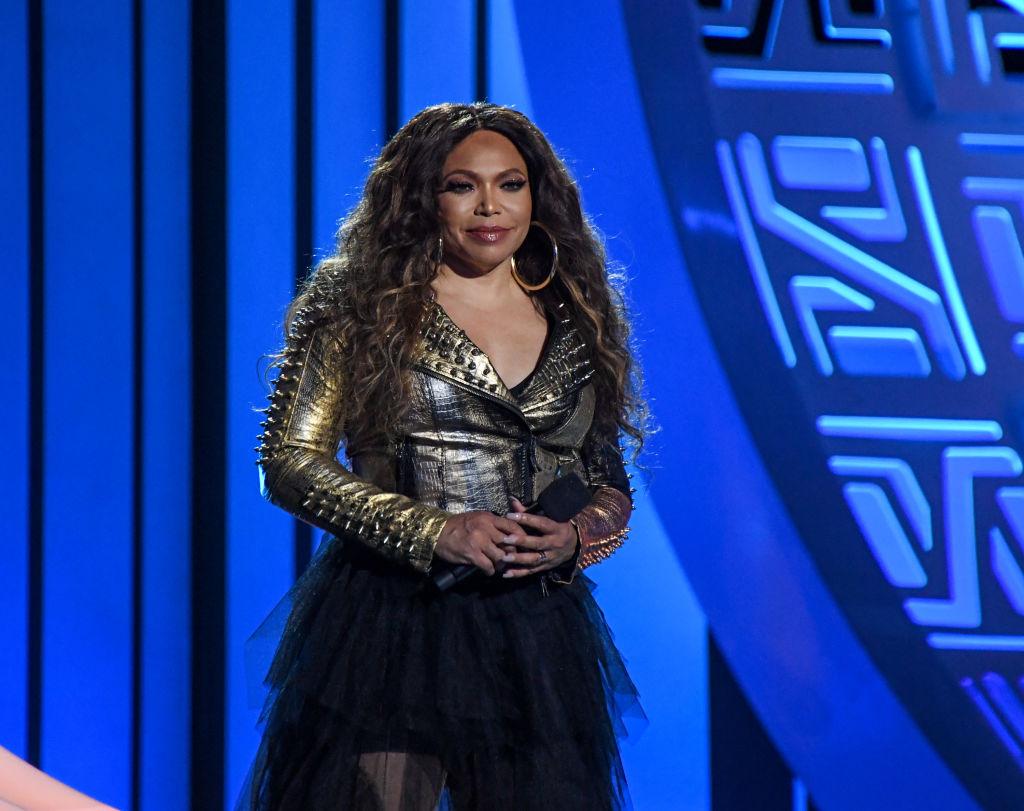 What rockstar did Tisha Campbell date?
The Martin and My Wife and Kids star played a game of personal trivia with her friends, and while no one guessed that she'd be the one to have had her first "experience" with a rockstar, Tisha managed to shock them all.
Article continues below advertisement
"I don't tell people this because people get too excited and like, 'Oooh, ahhhh,' as if I didn't have street cred prior," the School Daze actress and mother-of-two explains about why she keeps her dating past private.
Cagey about revealing his identity, Tisha shares that she met the rockstar on the set of a play. "I was doing a reading of a play," she begins. "He came in and auditioned; they were like we love your look, come audition."
From then on, the rest was history. Or at least it was history for the next three years.
Article continues below advertisement
"What's the question?" Tisha then asks while laughing, emphasizing that talking about her ex is "so uncomfortable!"
"We dated for like three years, and he was like, 'We're gonna wait, we're gonna wait, we're gonna wait,'" she continued.
Article continues below advertisement
The Dr. Ken actress completely shocked her three friends, as all of them seemed floored to learn that Tisha and the rockstar had a three-year relationship, and that he was her first!
Throughout their riveting conversation, however, the ladies' lips are blurred and the sound is edited out so audiences can't make out the rockstar's name.
Naturally, the internet is convinced they have Tisha's relationship history figured out.
While none of the girlfriends ended up revealing who Tisha's ex with the rock music proclivities was, the internet is convinced they've done the mystery work.
Since the episode aired, Tisha has taken to Twitter to emphasize that she's not "tellin y'all who was my first!"
Article continues below advertisement
Fans rushed in to her replies. "Lenny Kravitz," wrote one. "I know it's Lenny Kravitz," tweeted another. And yet a third went full TV detective-mode on the case.
Article continues below advertisement
"Me and my friend did a Gloria Sheppard and Michelle Dulcett kinda work on this to find proofs and everything, comparing all we had and found and knew about it, so please @TishaCampbell tell us it's Lenny Kravitz, make us feel [like] detectives."
From the looks of a Wax Poetics profile on the rockstar, movie star, and father of Zoë, it does seem that Lenny and Tisha are acquainted. According to the outlet, Tisha got her start as one of his background singers... The timelines seem to fit, judging from the research conducted by Twitter sleuths.