Joan Rivers' Legacy Has Extended Far Beyond Her Time on Earth
Joan Rivers was one of the most recognizable faces in American media for decades, but how did her life ultimately end? Her cause of death explained.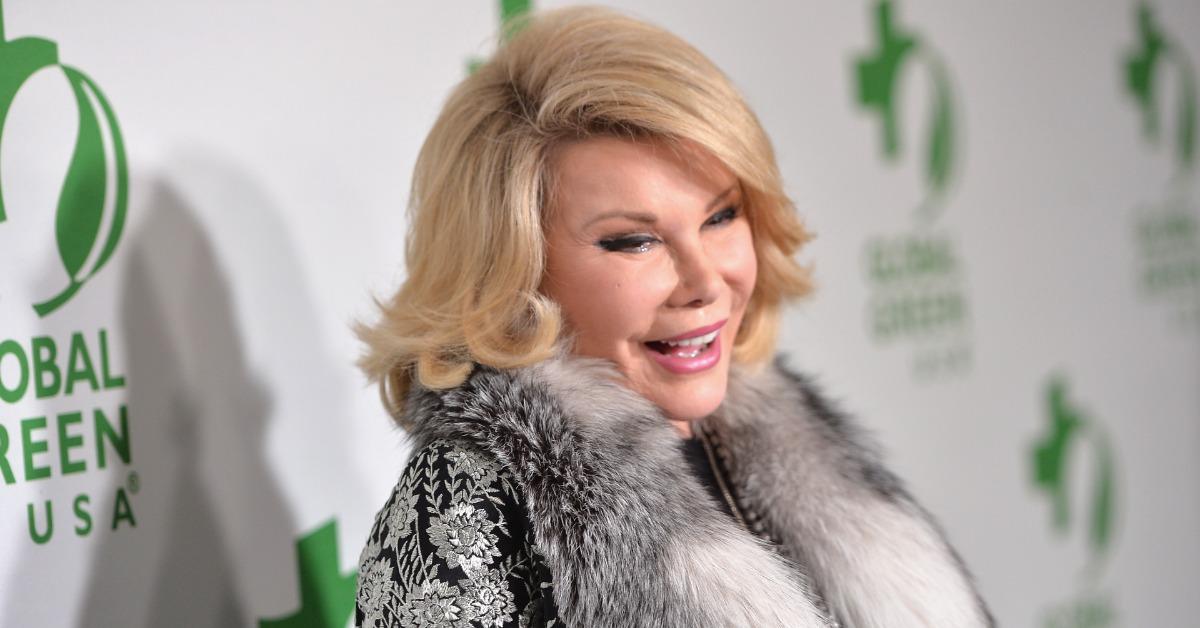 Throughout her years in the spotlight, Joan Rivers was arguably one of the most recognized faces in American television, movies, and the public sphere. Her career took many different paths within the entertainment industry, and she left her mark on virtually every project she touched.
Article continues below advertisement
Sadly, Joan's life was cut short when she tragically passed away on Sept. 4, 2014, in New York. And nearly a decade after her death, Joan's face and legacy have remained ever-present, and her effect on the industry still reverberates now. So, what ultimately was Joan's cause of death, and what are the known details surrounding the tragic circumstances? Here's what we know.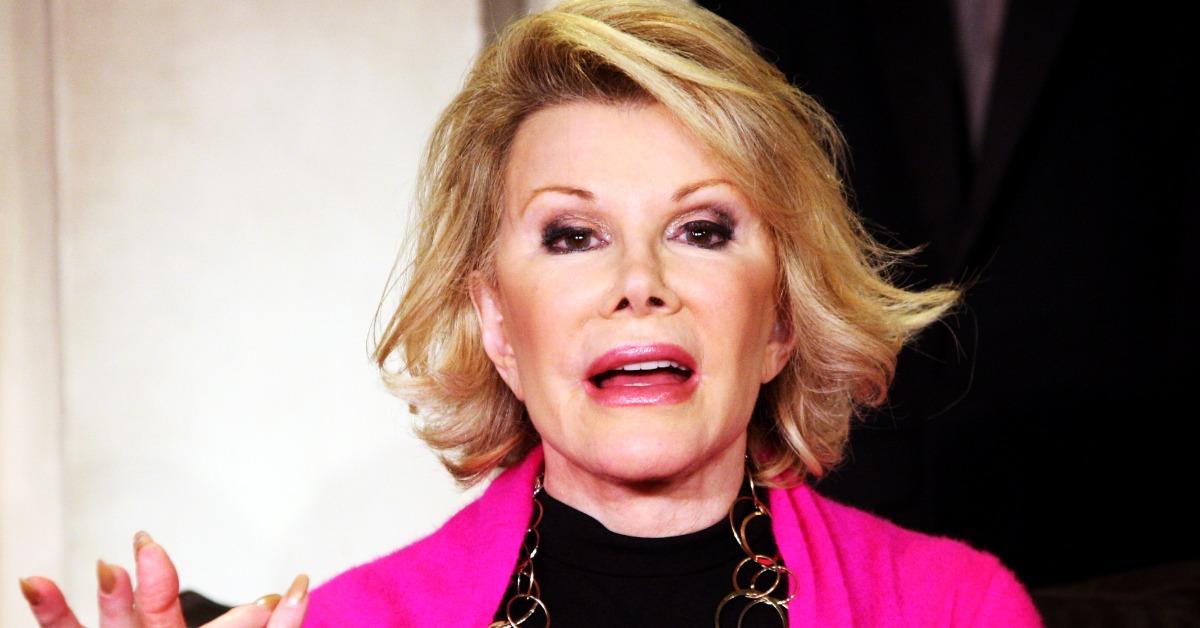 Article continues below advertisement
What was Joan Rivers' cause of death? She passed away due to therapeutic complications.
Joan's death was a moment where the entire entertainment industry stood still. Back in 2014, the New York Medical Examiner said that Joan died from therapeutic complications that were part of a routine medical procedure. According to the examiner, "anoxic encephalopathy due to hypoxic arrest" was the cause of death. Essentially, she endured brain damage from a lack of oxygen.
The star had been undergoing a procedure at a clinic to treat voice changes and acid reflux when things went wrong.
A spasm in Joan's vocal cord, called laryngospasm, made it difficult to breathe. This eventually led to cardiac arrest, the examiner explained, which occurred "during laryngoscopy and upper gastrointestinal endoscopy with propofol sedation for evaluation of voice changes and gastroesophageal reflux disease."
She was then rushed to a nearby hospital, where she remained on life support before she passed away a week later.
Article continues below advertisement
Initially, questions were raised when Joan died due to this circumstance, as it is said to be largely avoidable with modern medical means and, even in worst-case scenarios, can be mitigated with what is referred to as a "combat tracheotomy," where a puncture is made in the thyroid cartilage to make an emergency airway to breathe out of. Questions about the way the procedure was handled and more compounded into a malpractice lawsuit against the office that performed it.
Article continues below advertisement
Joan's family settled their malpractice lawsuit in 2016 against the clinic.
The lawsuit, which was initially filed in 2015, alleged the clinic had performed unauthorized procedures; the doctor was also said to have allegedly taken a selfie with her while she was sedated. There was little rebuttal from the clinic, as the evidence against them was pretty damning, and the two parties seemingly settled out of court for an undisclosed amount.
Melissa Rivers, Joan's daughter, spoke candidly about her emotions in the wake of the legal issues surrounding her mother's death coming to an end.
"The lawsuit concerning my mother's death has been settled. In accepting this settlement, I am able to put the legal aspects of my mother's death behind me and ensure that those culpable for her death have accepted responsibility for their actions quickly and without equivocation," she led off by saying, per The Hollywood Reporter.
She continued by adding, "Moving forward, my focus will be to ensure that no one ever has to go through what my mother, Cooper and I went through and I will work towards ensuring higher safety standards in out-patient surgical clinics. I want to express my personal gratitude to my legal team for their wise counsel and prompt resolution of this case."