'Grantchester' Series 6 Is Set Nine Years Before Homosexuality Was Legal in the UK
A big part of 'Grantchester's appeal comes from its period settings, but what year does series 6 take place?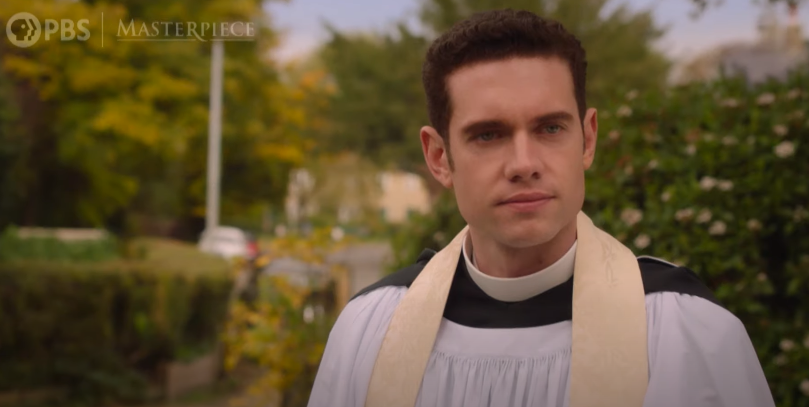 The mark of a great show is that it usually packs different "points of appeal," this way it can reel in viewers who watch a series for different reasons. Or if you're especially talented at making compelling narratives or you get widespread audience support from the beginning, you'll be fortunate enough to have a program that delivers on multiple levels.
For many, ITV1's/PBS' Grantchester is one of those shows. And with the onset of season 6 viewers are asking a familiar question: what year does it take place?
Article continues below advertisement
What year does 'Grantchester' series 6 take place?
If you aren't familiar with the period piece crime drama, it has a pretty wonderful premise, an Anglican Vicar (priest) works with Scots guards and a Detective up-to-his-gills in casework to form a crime fighting alliance that's truly a joy to watch.
Grantchester paints a less than idyllic view of the United Kingdom, specifically an idyllic village/civil parish and the crimes that take place there.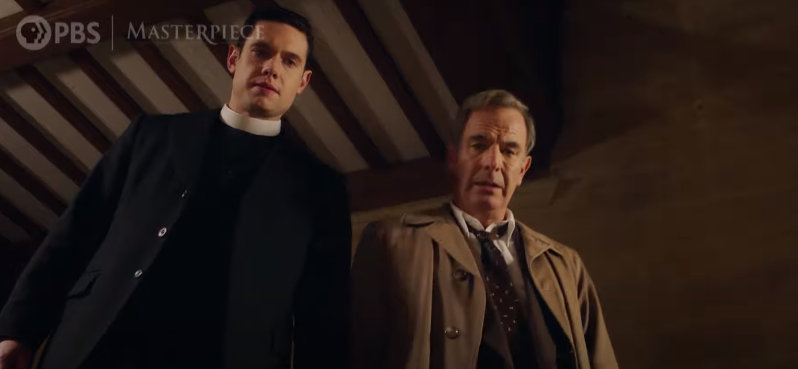 Article continues below advertisement
The first series of episodes took place in the early 1950s, and Series 6 begins in the United Kingdom in 1958.
There's heaps of nostalgia associated with this time period and more often than not these days are almost looked at through a rose-tinted lens of innocence and quaintness.
Sure, there are films and TV shows in recent years that have shown the "darker" side of the 1950s and '60s: The Devil All the Time, 11.22.63, and Them are all prime examples.
Grantchester is similar in that regard, and like the aforementioned content, the series doubles down on staying true to period appropriate attire, creating a visually stunning vibe that easily draws you into the era.
Article continues below advertisement
Is Grantchester a real town?
If you've ever watched the show and wondered if they didn't pull a Parks & Rec and only create a fictional place that totally sounds like it could be the real deal, then fret not: the Grantchester series is 100% based on an actual Cambridgeshire Village.
Article continues below advertisement
When did homosexuality become legal in England?
If you aren't familiar with the show, that question might seem to come out of left field, however, Grantchester not only deals with Geordie and Will solving mysteries through a "holy" ability to effectively communicate with people and hardboiled police skills, but it also covers significant socio-historical moments in UK history.
Article continues below advertisement
Series 6 deals with a litany of issues, and because it's set in 1958, the characters tackle of lot of subjects that were fomenting prior to the "hippie" movement of the '60s: the civil rights movement, feminism, student campaigns for nuclear disarment, and of course, homophobia.
Article continues below advertisement
Homosexuality was actually illegal in the United Kingdom up until 1967. And while that doesn't seem like very long ago, same-sex acts weren't legal nationwide in the United States until 2003. 12 years later, same sex marriage would become legal nationwide. In the UK, that law was unanimously passed in 2013, meaning regardless of your sexual orientation, you could get married.
Still a long ways off for the plot of Grantchester, but in the latest season, the "groundwork conversations" so to speak where individuals challenged "traditional" modes of thinking are touched upon.
Grantchester airs on Sundays on PBS at 9 PM EST, and on ITV in the UK at 9 PM Big Ben time.