Chipotle Has Added Tony Hawk's Burrito Order to the Menu, and It's Outta Sight
What's in the Tony Hawk Burrito from Chipotle? The Mexican chain has added the pro skater's burrito order to their menu for a limited time.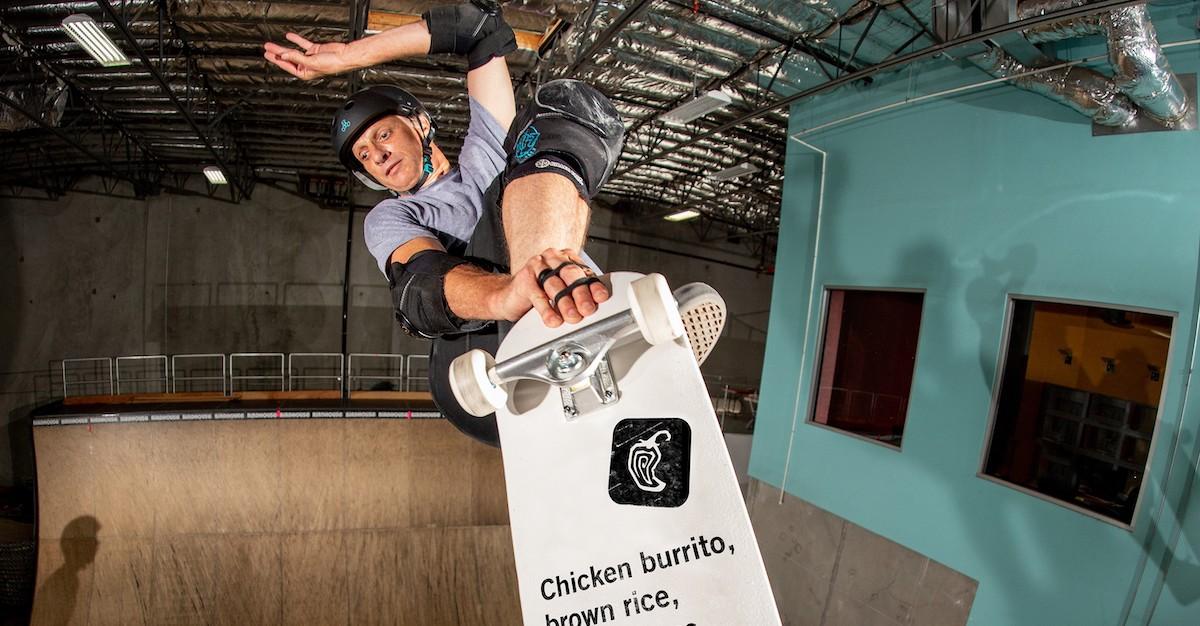 It's safe to say most millennials wanted to grow up to be Tony Hawk. We practiced sweet moves on our Razor scooters when nobody was watching, and like, totally shredded on our fingerboards. And although we were unsuccessful in actually morphing into the beloved 'boarder, we're now able to dine like him courtesy of Chipotle. The fast-casual Mexican restaurant has just added his order to their online menu.
Article continues below advertisement
The new menu item, which has been named the Tony Hawk burrito, is nothing wild, but it sounds like a seriously satisfying combination nonetheless. Plus, those who order one will get access to his remastered Pro Skater games... count us in.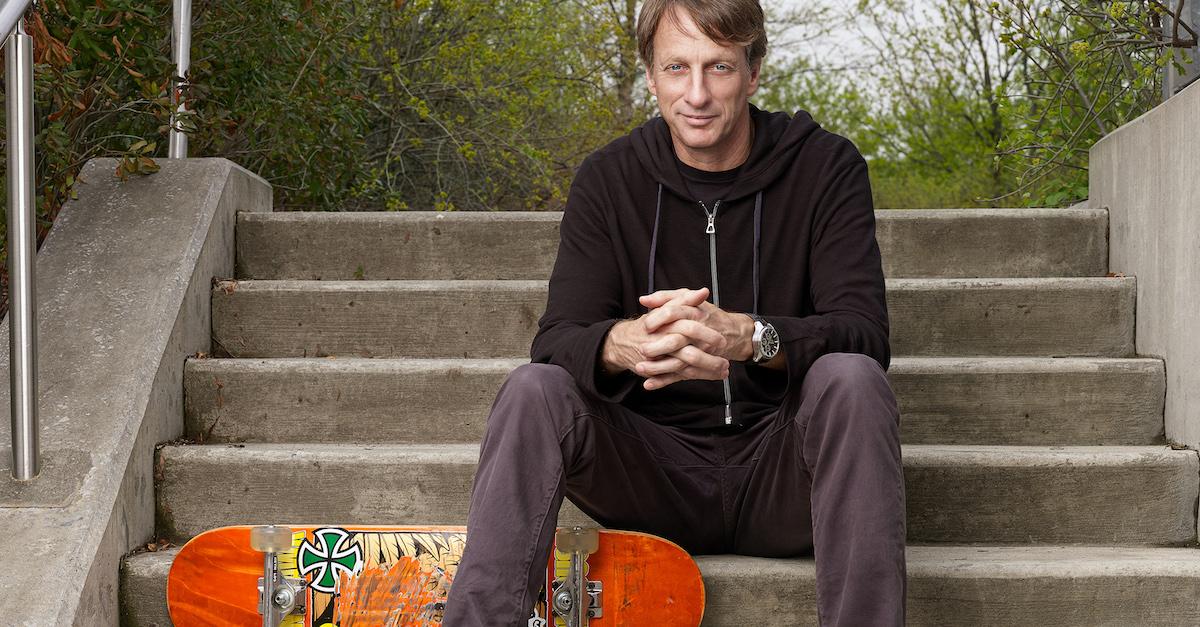 Article continues below advertisement
Tony's burrito order sounds delicious, and ordering it online could score you freebies.
On Monday Aug. 10, Chipotle announced its partnership with Tony, which means the skating legend's go-to order is now available on the Chipotle app and on the chain's website, according to a press release. Although his burrito order is far less wild than his moves, it sounds delicious nonetheless, featuring brown rice, black beans, chicken, tomatillo-red chili salsa and guac (because when you're that famous, who cares if it costs extra?).
The first 2,000 customers who order the Tony Hawk Burrito will receive a code via email that will give them access to the re-launch of Tony Hawk's Pro Skater 1 and 2 Warehouse Demo game for PlayStation 4, Xbox One, or PC. The athlete recently remastered the original game from 1999 and the sequel from 2000 for updated gaming systems, and aside from featuring new tricks, it will also feature new modes, such as Create-A-Skater, Create-A-Park and online multiplayer.
Article continues below advertisement
If you aren't able to score the demo through Chipotle's giveaway, Pro Skater 1 and 2 are making an epic comeback to video game stores this fall... needless to say, we're already there.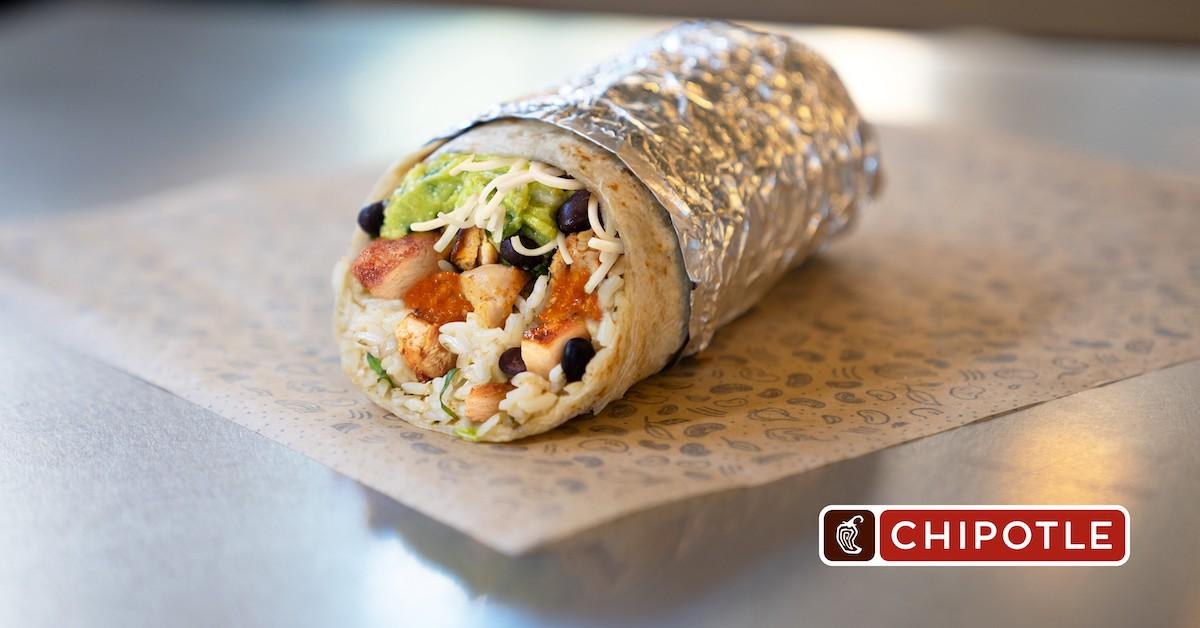 Article continues below advertisement
Tony is doling out 5,000 free burritos during a Chipotle Twitch livestream.
On Friday, Aug. 14 at 11 a.m. PT, Chipotle is hosting a two-hour Twitch livestream featuring Tony, X Games pro Jagger Eaton, and Stranger Things' Finn Wolfhard, who will be competing against each other in Tony Hawk's Pro Skater 1 and 2 Warehouse Demo, according to the press release. In addition to showing off their sweet virtual moves, the three of them will be giving out 5,000 free burritos to those who tune in.
"Chipotle burritos are a favorite way to refuel after long skate sessions," Tony said in the press release. "It's a blast to see the enthusiasm for Chipotle, skating and video games continue to grow and inspire a new generation. Whether you're a veteran THPS player or new to the game, Tony Hawk's Pro Skater 1 and 2 has something for everyone."
Article continues below advertisement
While Tony's burrito order is super solid, we were kind of expecting something hardcore (maybe some crushed chips wrapped into it?). Either way, though, we're satisfied with the skater's Chipotle choice and seriously cannot wait to live out our 90s dreams by spending the rest of quarantine playing Pro Skater.