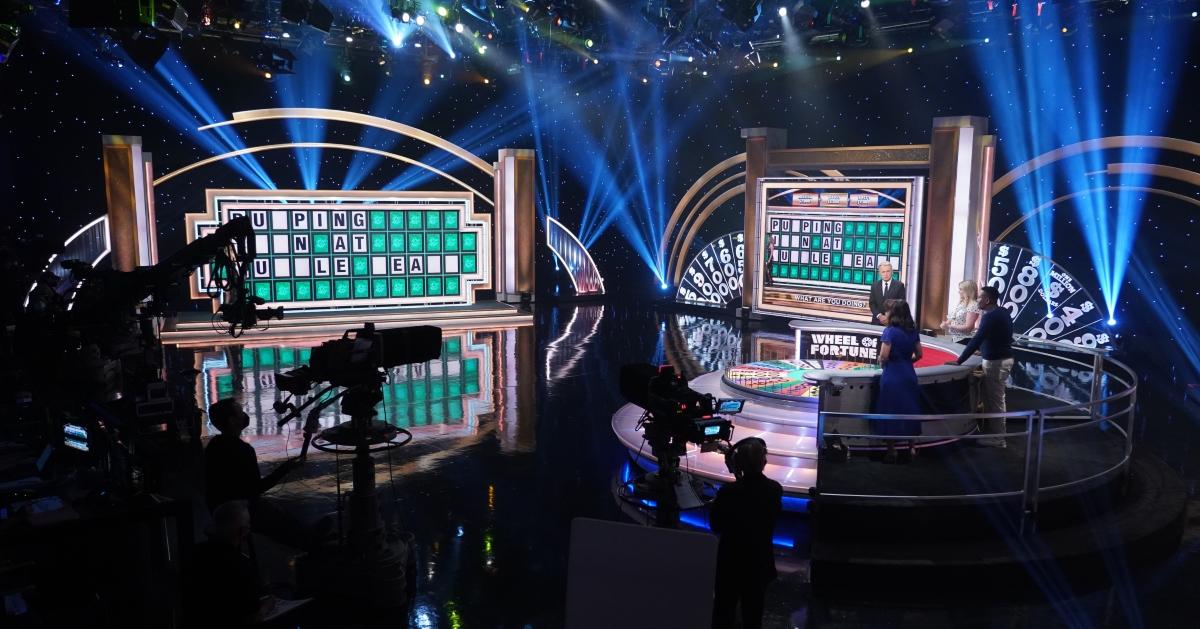 Here Are the Only Three Contestants to Take Home the $1 Million Grand Prize on 'Wheel of Fortune'
In just a single week on Wheel of Fortune, three contestants have each walked away with more than $100,000 in the show's bonus round. Mark Baer, Lisa Kramer, and Bree Yokouchi all brought home huge earnings back-to-back of each other. Wheel of Fortune's host Pat Sajak was so stunned at the three-peat that, as confetti fell on Bree, he announced, "I'm out of here. That's it, I'm through." Then he tossed his cue cards in the air and left the set. (Just to be clear, he was joking.)
Article continues below advertisement
According to the game show's Twitter account, three big wins in three consecutive nights is historic. In celebration of the momentous event, and to honor the contestants, the show tweeted, "WHAT?! Another historic night! Bree is our THIRD $100,000 WINNER IN A ROW! Breaking News: Wheel of Fortune is running out of confetti!"
Article continues below advertisement
While the wheel has certainly been good to these recent contestants, it's been even better to others — in rare cases, making new millionaires out of them in the process. Keep scrolling to learn about the top three highest money winners of all time on Wheel of Fortune.
No. 3: Sarah Manchester — Winnings: $1,017,490
During teacher's week on Wheel of Fortune in 2014, Sarah literally schooled her competition and made it to the final round. The math teacher from Maryland became the third Wheel of Fortune contestant to take home the grand $1 million prize. Sarah's winning moment came as she correctly solved her bonus round puzzle, to which the answer was "Loud Laughter." As the confetti came down, her kids, husband, and father rushed to the stage to congratulate her.
After winning, Sarah gave an interview to Silver Chips Online, the online student newspaper of Montgomery Blair High School in her town of Silver Spring. Sarah shared what she was planning to do with her prize money, saying she was excited to travel the world with her family, make charitable donations, and put some of her money towards her kids' college tuition.
Article continues below advertisement
No. 2: Michelle Loewenstein — Winnings: $1,026,080
On October 14, 2008, Michelle made history when she became the first-ever Wheel of Fortune contestant to nab $1 million dollars when she solved the puzzle "Leaky Faucet." During the episode, the florist from Santa Monica won an astounding total of $1,026,080.
After winning the grand prize, her husband came running out to congratulate her as she screamed and jumped up and down with excitement. Michelle was so elated, she even ran over to give co-host/letter-turner Vanna White a hug while confetti fell to the floor.
No 1: Autumn Erhard — Winnings: $1,030,340
On May 30, 2013, Autumn Erhard guessed her word puzzle correctly and became the second contestant on Wheel of Fortune to win $1 million. She may not have been the first, but Autumn still holds the most total winnings in a single appearance. According to The U.S. Sun, after winning a whopping $1.03 million, she told NPR that when she was a little girl, she spent her nights on the couch solving puzzles on Wheel of Fortune. Seems like Autumn was destined to be on the show.
As of this writing, it's been eight years since anyone has claimed that million-dollar prize, and we can't wait to see it happen again! During the Winter Olympics, you can catch episodes of Wheel of Fortune airing on Cozi-TV at 7 p.m EST. The show will be back to its regular spot at 7 p.m. EST on ABC on Feb. 21, 2022.